Whether your home is on the market or not, finding easy ways to add curb appeal to your property matters. What exactly is curb appeal, anyway? It's how attractive your home looks on the outside from the street. And we're not the only ones looking for easy ways to add curb appeal is so important: a whopping
94 percent of Realtors suggest making outdoor improvements
to drive up the sale price on a home. Here are some tips that will enhance your home's features.
Organization is Everything
You may be an expert gardener, but do your tools and lawn equipment really need to be sitting on the side of your house? And we know it might be convenient to leave your bicycle by the front door after an evening ride. But what you don't realize is, it's not helping your curb appeal. Choosing a versatile storage solution like the
Versa Shed
is a great way to clean up your yard. It can also double as a garbage storage shed after you're done with the lawn work. It's easy to open, and offers a 2-Point locking system for added security. A great reliable shed is also a solution
Manicure Your Lawn
This one might seem self-explanatory, but this tip goes beyond simply making sure you cut your grass. Add a burst of color to your yard by choosing flowers that bloom year-round. Make sure to add mulch when needed, and don't overdo it. Adding some greenery and shrubs to your yard or garden are easy ways to add curb appeal. Expanding your garden on your patio space is another way, too. Find great greenhouse and garden accessories that will help your garden truly flourish.
Light Up The Night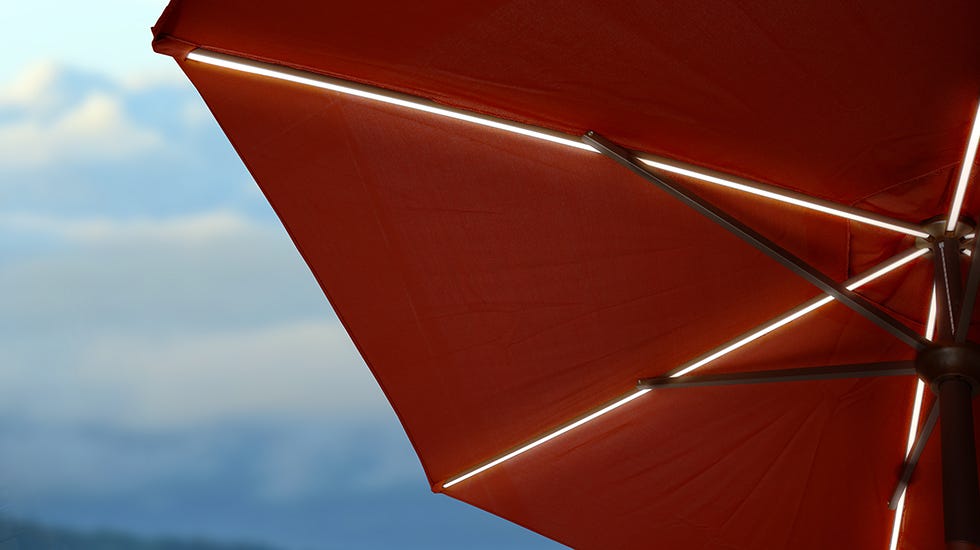 Now that you've got the paint job on point and garden up to snuff, don't you want to light up the best parts of your house? Outdoor lighting offers another way to add curb appeal and show off what your home has to offer. You can choose entryway lights, or even landscape lights to show off the beautiful garden. Want to upgrade your patio space? Get a stunning deck or patio umbrella and light up your backyard space.
Accessorize
Beautiful front yard décor is a great way to up your curb appeal. But make sure to choose functional items that not only add to your home's beauty, but to your comfort, too!  Do you have a seating area in your front yard? This attractive
LED light up Patio Umbrella
will add pizazz to your patio shelter. It's water resistant and a great way to give your outdoor hangout area some added shade.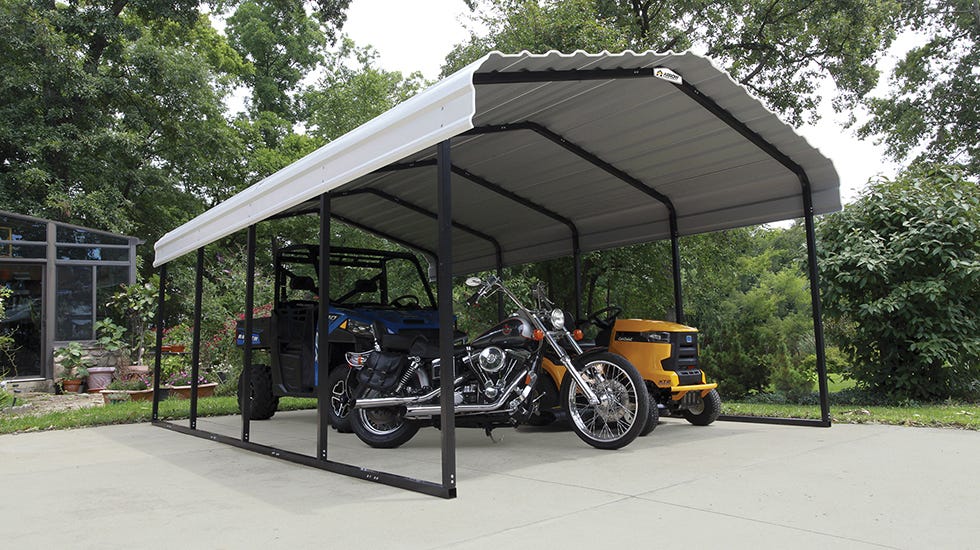 More Ways to Add Curb Appeal from the Top Down
This is one of those tips people forget. You've got your new paint, gorgeous garden, and great entryway. But what good is that if your roof is missing shingles and full of debris from last week's storm? Your roof needs to look as tidy and clean as the rest of your house. Take the time to look up and make sure you're not neglecting a very important part of your home. If you have too many vehicles and not enough garage space, the last thing you want to do is let that spill over onto the street or even into your yard. It can be distracting. Instead, choose an
attractive carport
to make sure your car, truck, or riding lawn mower is protected from the sun. It will give your yard a tidy look and keep your vehicles safer from the elements.