When it comes to your home, first impressions really matter! Enhancing your curb appeal will make your home look warm and welcoming and can also increase your property value.
Luckily, it's easier and less expensive than you may think. In fact, taking on a few simple projects will make a major difference. The following curb appeal ideas will help you add some eye-catching charm to your home without blowing your budget.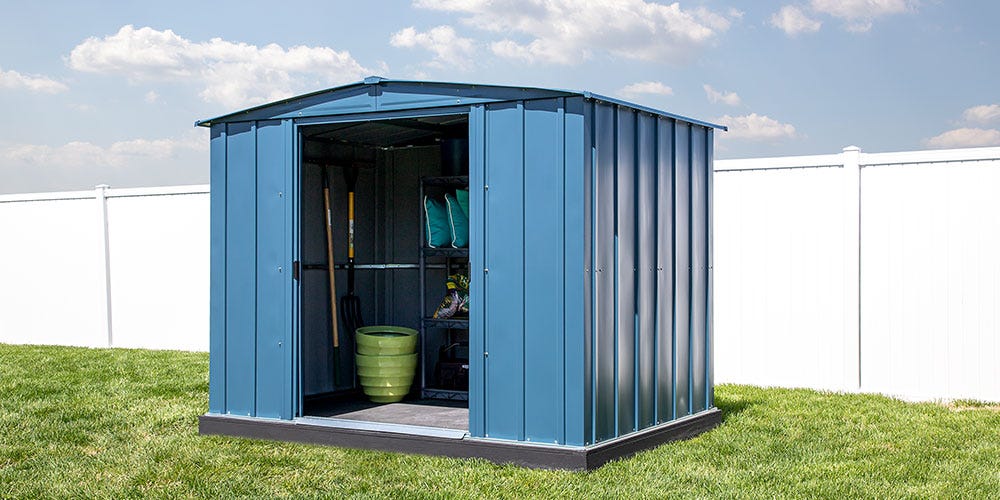 1. Replace Your Shed
Having a shed on your property is a great idea! Not only does it make it easy to remove clutter that would otherwise be an eyesore, but a nice-looking shed can also add to the visual appeal of your property. However, if your shed has seen better days, it's a great idea to replace it.
A shed that is rusted, falling apart, or looks outdated can really detract from the overall look of your home. Even if it looks okay, you may need to replace your shed if it leaks, has loose panels, or is warped. Replacing your old shed will ensure you have a place to keep things organized as you focus on upgrading your curb appeal.
Choosing a New Shed
Ideally, you'll want to choose a new shed in a color and style that complements your home. Make sure it's large enough to accommodate all of your storage needs without being so large that it overshadows the rest of your yard.
Also, be careful not to let price be your only determining factor. While it's perfectly fine to look for a shed that fits into your budget, you'll also want one that is made of high-quality materials and is built to last. For example, if you invest in a steel shed that is treated to resist rust and corrosion, you can feel confident that it will continue to add to your curb appeal for many years.
Exchanging Your Shed
Do you no longer have a need for your shed? Maybe it was there when you bought your home, and you never really used it. Or, perhaps, you've found that you have plenty of space in your garage. In this case, you may consider getting rid of your shed completely and replacing it with a gazebo or solarium.
This will give you more versatility and can be a major upgrade! A beautiful gazebo strung with hanging lights will certainly attract the attention of your guests as well as anyone who happens to be passing by. You can use it for entertaining, turn it into a relaxing getaway, or create an interesting focal point on your property.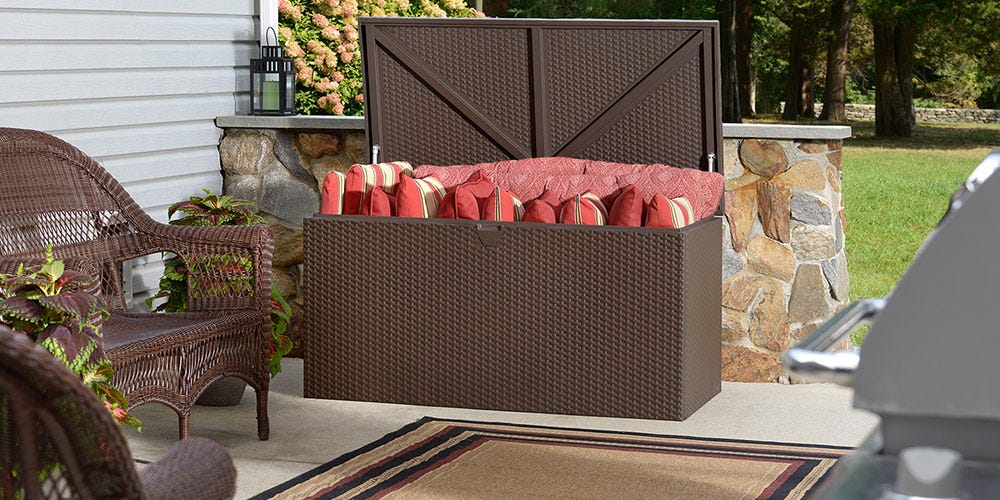 2. Clean Up Your Patio
A cluttered patio or one that looks neglected will also detract from the overall look of your home. While looking for curb appeal ideas, take an honest look at your patio space. Is it clean, organized, and welcoming? If not, it's time to start making some changes!
Start by Decluttering
Start by getting rid of any clutter. Throw away or donate any items you no longer use and store other items out of sight. Seasonal items can go in your shed or garage, and you may want to think about adding patio storage like deck boxes, for items you use more frequently.
Upgrade Your Patio Furniture
Replacing your patio furniture can make a big difference. Since they're kept outside in the elements, it's common for patio cushions to grow mildew or for the frames to get rusty. If a full replacement isn't in your budget, see if you can paint the frames or replace the cushions. This will make your old furniture look almost new and give you and your guests a comfortable place to relax.
Once you've addressed the furniture, you can make the space even more welcoming by adding a nice umbrella or a sun shade. This will provide protection from the sun's harsh rays and complete the overall look of your new, upgraded patio space.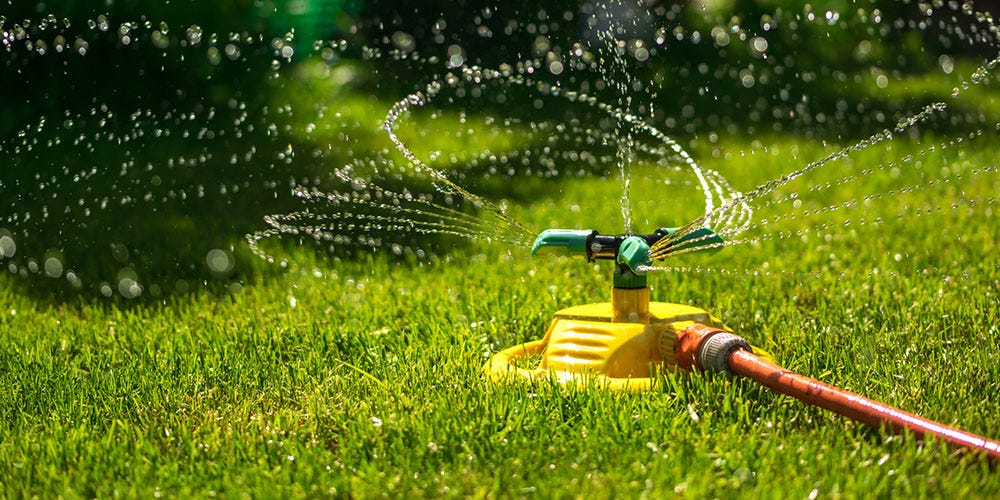 3. Take Care of Your Landscaping
A beautiful yard is one of the most important elements of your curb appeal. Even if you don't have a "green thumb," there are still some simple things you can do to upgrade your landscape design and give your front lawn that "Wow!" effect.
Water, Fertilize, and Mow
Nothing enhances the front of your home quite like lush, green grass. Spend some time learning about the ideal watering and fertilizing schedule for your climate and the type of grass you have in your yard. If necessary, make sure you're also taking care of grubs and other insects that can leave sparse patches.
Be careful not to mow too much. During the growing season, you may want to mow once a week, but the ideal frequency for you will depend on where you live and the time of year. When mowing, make sure your mower is set at the right height not to scalp your grass. Also, try to mow in the early evening, when the grass is dry, and mow your yard in an appealing pattern.
Keep it Neat
After you've finished mowing, use an edger to create sharp lines around the sidewalk, your driveway, and any other structures. This will give your yard a neat and polished look.
It's also important to keep your shrubs and trees looking great. Overgrown greenery will make your home look sloppy, so don't be afraid to be judicious with your pruning. While you're at it, take some time to weed your flower beds and put down some new mulch if you need it.
Lastly, take a look around and see if you can organize anything that looks cluttered. For example, make sure kids' toys and bicycles are put away in the shed or garage and that firewood is neatly stacked in a covered firewood rack.
Out With the Old
When you see dead or dying shrubs every day, it's easy to ignore them. However, these sad-looking plants can really take away from your curb appeal. Even if you've followed all the steps above to create a perfectly manicured yard, a brown, scraggly shrub or tree will still detract from the appearance of your home.
Do yourself a favor and pull them out! Even if it leaves an empty spot, it will still be an upgrade. Creating this extra space will also give you the opportunity to get creative by adding a new tree, shrub, or flower bed.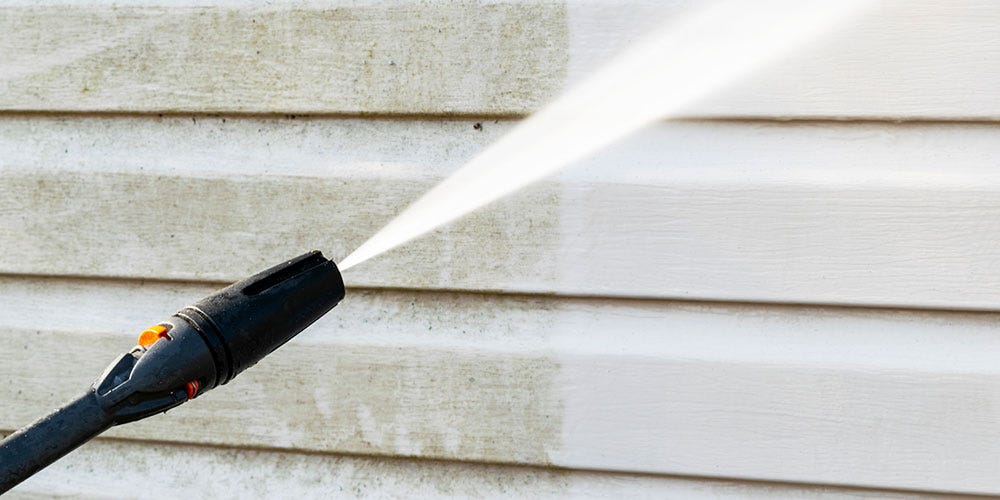 4. Power Wash the Exterior
Few things are more satisfying than pressure washing years of dirt, grime, and stains from concrete driveways, walkways, and porches. If you have a good pressure washer, you can also wash vinyl siding, your fence, and your windows. While you're at it, you can even use your pressure washer to clear out your gutters.
Before you start, prepare your surfaces by clearing out debris and sweeping up any loose pollen, dust, or dirt. Make sure to use a good-quality, biodegradable pressure washing soap. This will help loosen up grease, algae, and moss, making it easier to remove.
When you're done pressure washing your concrete sidewalk, walkways, or driveway, consider sealing them with a waterproof sealant. This will help protect them and keep them looking great in between washes.
Don't have your own pressure washer? No problem! You can rent one fairly inexpensively or hire someone to come to your home and do your pressure washing for you.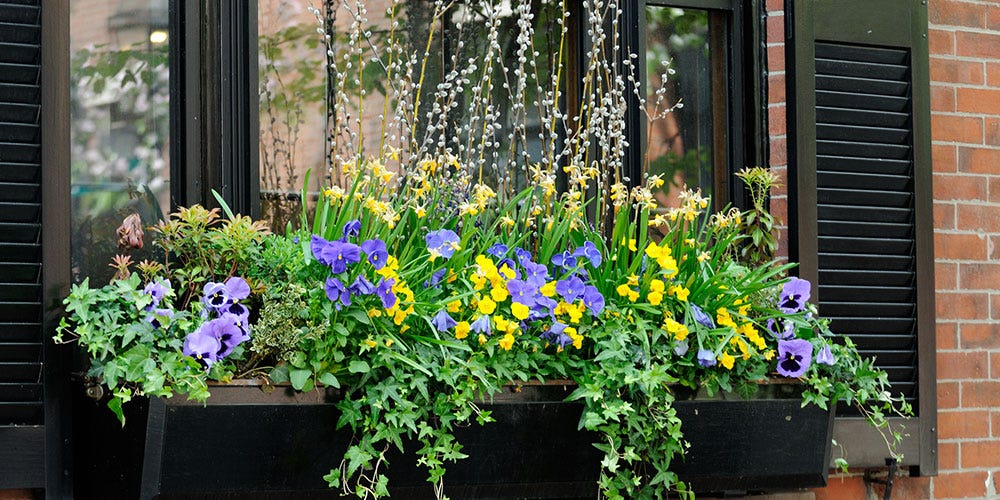 5. Add Window Boxes
It's easy to underestimate how much of an impact even a little bit of color can have! Adding some window boxes and planting in-season annuals is a quick and inexpensive way to make your home look beautiful. Window boxes can add visual interest and give you a lot of flexibility to change the color scheme of the front of your home. You can change out the contents of your window boxes from one season to the next or anytime the mood strikes.
Annuals also aren't your only choice. You can also use window boxes to grow perennials, create a beautiful and interesting succulent arrangement, or even grow edible herbs.
Adding window boxes is a quick and easy DIY project that you can do for about $100, depending on the materials you choose and how many boxes you add.
Start Adding to Your Curb Appeal Today!
As you can see, it's pretty easy to make your home look impressive! In just one weekend, you can do a lot to boost your curb appeal and enhance your home's natural beauty. Start by choosing one or two of these tips, and you'll be surprised by how much of a difference they make.