If you spend any time outside, buying an easy up canopy is a no-brainer. The
AccelaFrame Canopy
10 x 20 ft. is a hassle-free way to keep yourself or your property out of those harmful UV rays.  It's a durable option that will provide you with 200 sq. Ft. of shade in just 15 minutes. Here are 5 places you can take advantage of this ShelterLogic Canopy.
Put Your Toes in the Sand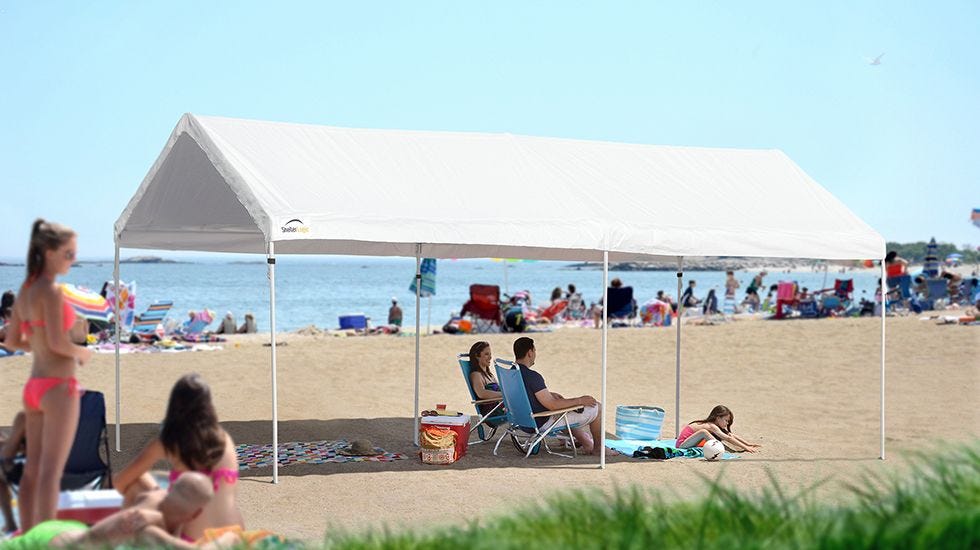 Imagine sitting on your portable chair at the beach, listening to the waves crash and waiting on a hot dog from the grill. The only problem is, the sun is beating down on your head and you're squinting while trying to read your book. The
AccelaFrame Canopy
will keep you cool while providing all the shade you need for you and your family. This canopy is big enough for a family reunion on the beach, or even a birthday party for your kids. As a bonus, you won't spend hours setting up like some canopy tents. This easy up canopy will be ready to go before your children even have time to start building sand castles! And with the locking pin system, you'll know it can stand up to a windy day by the water.
Keep the Backyard Barbecue Cool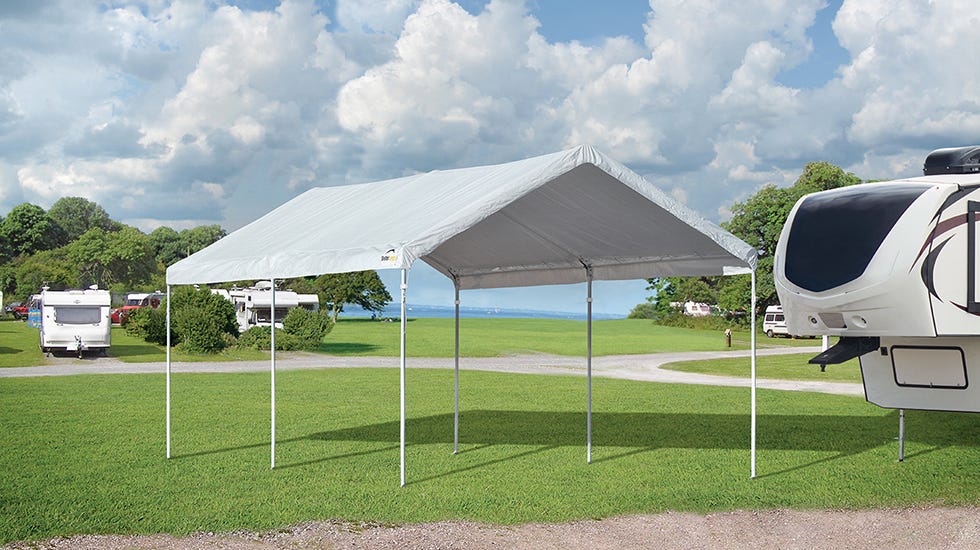 Whether you're enjoying a summer cookout, or you're grilling hot dogs over a bonfire, guests at any gathering will appreciate the extra cover. Intense heat can spoil a barbecue if your friends and family have nowhere to sit and relax. The AccelaFrame's high-grade steel frame provides a sturdy place for any group to gather. It can also keep all your food safe from the sun. Shop all outdoor
shade products
for other ways to keep your guests out of the elements.
Tailgate in Style with a Unique Easy Up Canopy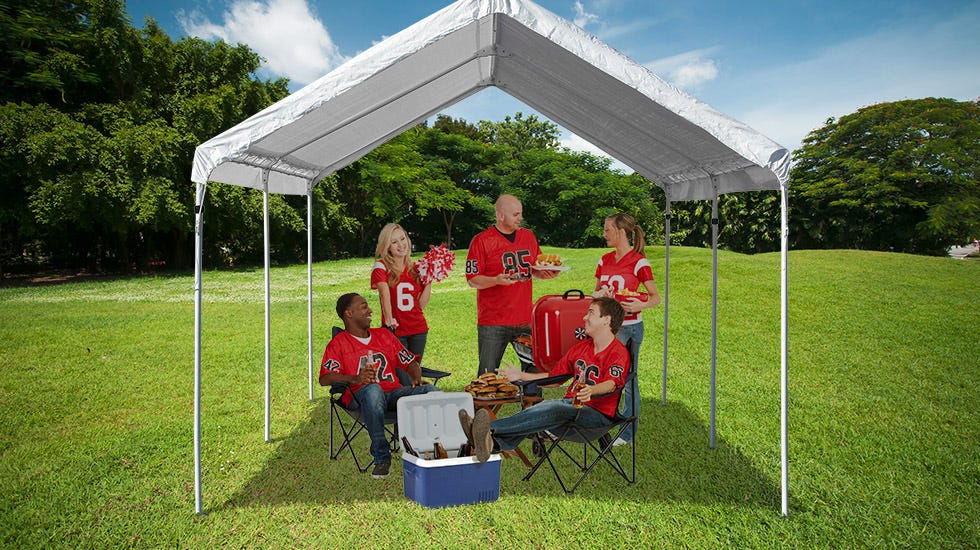 Sure, sitting on the back of your truck and enjoying some burgers with fellow football fans can be a lot of fun. But why not take your tailgate party up a notch with an easy up canopy? The AccelaFrame will keep you and your friends out of the elements while you wait for the big game to start. And when you're done, taking it down is easy. Simply unfold the frames and pack it away for easy storage, and you're ready to go catch the action on the field!
Beat the Heat at Your Next Garage Sale or Farmer's Market
Whether you're selling your old clothes in your front yard at this weekend's garage sale or setting up at your local farmer's market, an easy up canopy is the way to go. Function meets style with the AccelaFrame. The attractive cover is UV treated inside and out to prevent fading and deterioration. Your customers will appreciate the appearance, while the items you're selling will be out of the harsh sunlight. In addition, there are fewer parts to this easy up canopy, which will save you a ton of time when you're ready to pack up and go home. To see for yourself how the setup compares to a standard pipe canopy, watch this video.
Protect Your Vehicle from Damage
Your car, truck, or ATV can really take a beating from the elements. Mother nature can wreak havoc if you don't take steps to prevent your vehicles from harsh weather. The AccelaFrame Canopy has a ripstop tough fabric cover, which is also waterproof. If you want an easy and affordable way to keep dirt and debris from your vehicle, shop ShelterLogic's wide array of
canopies and outdoor shades
.