Heading to the beach this summer? We know you won't forget the obvious beach essentials: sunscreen, towels, the drink cooler... But what about a quality shade solution?
Why You Need Shade at the Beach
The summer sun can be quite dangerous. As mentioned in our Skin Cancer Prevention blog, UVA and UVB rays pose a threat to our skin even on the cloudiest of days. Overexposure to sunlight often causes permanent skin damage and greatly increases the risk of skin cancer.
Particularly when you're on the beach, the stakes for skin cancer prevention are much higher. You're bound to intensify harmful exposure when spending the day on a bright beach wearing just swimwear between the hottest hours of the day. In fact, even dry beach sand reflects up to 15% of UV rays, exposing your skin from all angles. (Source: World Health Organization)
While sunscreen certainly can help minimize sun exposure and damage, it can't always provide the most effective protection at the beach. Cooling off in the water or even breaking a sweat on the shore makes sunscreen half as effective unless you remember to constantly reapply.
In order to effectively prevent sun damage and overexposure, you need a reliable high-quality shade solution. Here are 5 beach essentials for effective summer shade.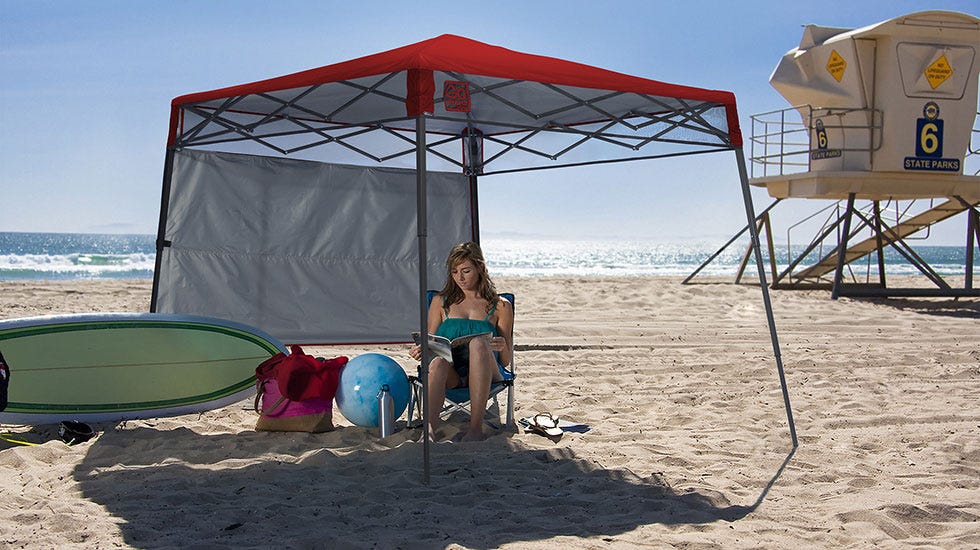 Pop-Up Canopies for Ultimate Beach Shade
Quik Shade's pop-up canopies and portable chairs provide lightweight, affordable, and effective sun shade and protection, especially at the beach. These portable and incredibly easy-to-set up solutions offer up to 99% UV protection and sturdy construction for reliable coverage the whole family can utilize.
Featuring hardened thru-bolt reinforced assembly and a 15D polyester top with Aluminex, the Expedition One Push Pop-Up delivers durable and quality sun shade. It offers three height adjustments and compared to the standard Expedition Canopy, the Expedition One Push only needs one person to execute innovative "one push" instant setup! Includes a convenient carry bag to easily bring shade to the beach.
The Go Hybrid is the ultimate on-the-go canopy. Perfect for taking to the beach, park, or soccer game, this pop-up features telescoping legs and ultra-lightweight materials for compact storage and travel. Its patented overlapping eave construction and hardened rivet assembly ensure stability and strength. Easily bring this portable pop-up anywhere all summer long!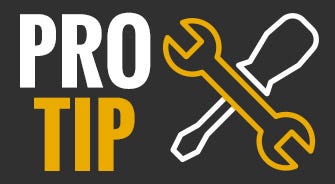 Not sure how to anchor your pop-up on the beach? Utilize canopy weights to secure your pop-up even on the sand. See more accessories for your pop-up canopy and more here.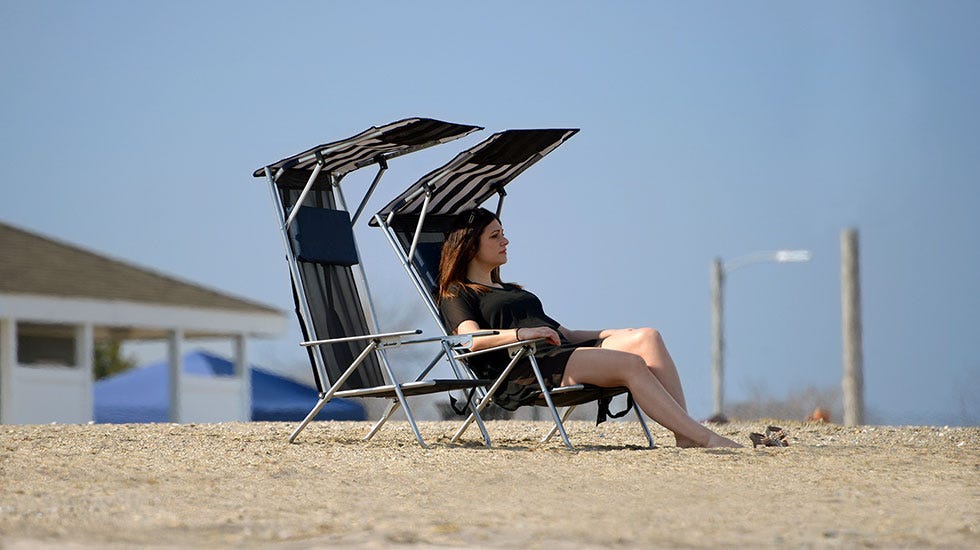 Portable Canopy Chairs
Not only do we offer reliable pop-up canopies for shade and protection, but consider our portable shade chairs a must-have in your bag of beach essentials! These innovative items offer both shade and comfort with attached awnings for personalized shade. Kick back on the beach worry-free wherever you decide to sit with one of these portable shade chairs.
These attractive folding chairs are more than comfortable seating solutions. They have a built-in sun shelter to keep your body out of the sun. The Skin Cancer Foundation even recommends these canopy chairs for their ability to protect your skin against harmful UV rays. These canopy chairs are also packed with features to make every outdoor adventure more pleasant, such as:
Maximum sun protection: RIO canopy chairs provide UPF 50+ sun protection. The canopy chairs provide extended coverage while you're sitting upright.
Strength: They are built tough, with rust-proof aluminum frames and rugged polyester fabric made to stand up to the surf and sand.
Convenience: These RIO canopy chairs have a pouch for your cell phone, a bottle opener, and even a drink holder so the only thing you have to worry about it kicking back to relax.
Comfort: Enjoy a cozy seating solution that sits higher off the ground, making it easy on your back to get up and sit back down. The extended height backrest gives you extra support for ultimate comfort.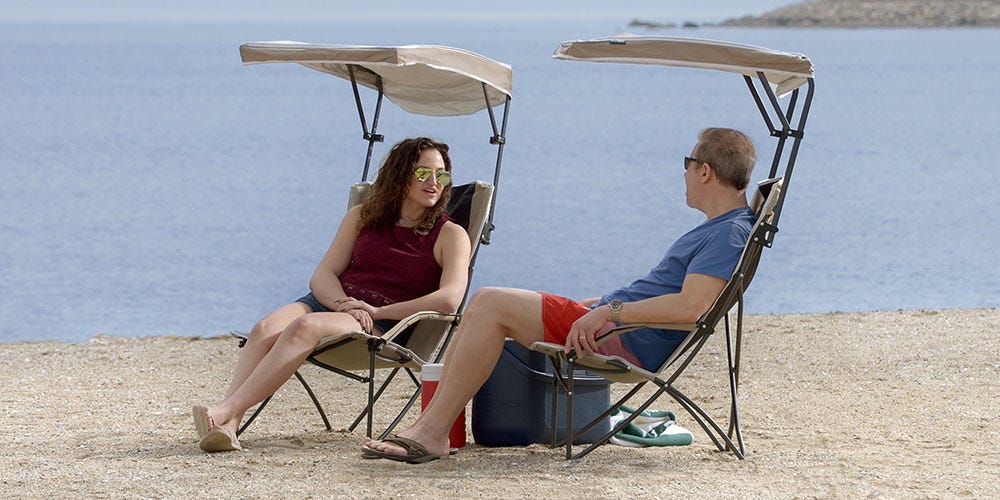 Portable Lounge Chairs
Are you looking for maximum comfort in a folding chair? Quik Shade portable lounge chairs help you easily relax when you're on the go.
Quik Shade premium quality sling chair style lounge chairs offer the ultimate in comfort. They are designed to offer great shade and equipped with durable moisture wicking fabric, a sturdy metal frame, and an adjustable canopy. The patented chair includes an adjustable canopy and aluminum backed shade that offers up to 99% UV protection.
Take a comfortable Quik Shade lounge chair with you wherever you go. They fold easily into a carry bag for convenient transportation and storage.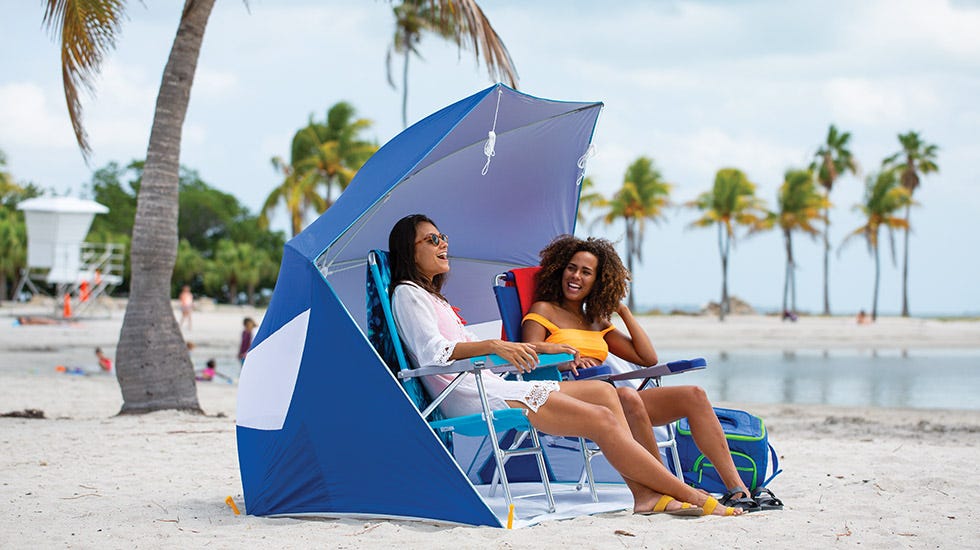 Beach Tents
For sun protection in a flash, RIO provides solid beach tent options that are perfect beach essentials for any ocean or lake getaway. Whether you want a quiet place in the shade to relax and read a good book, or a safe spot for kids to eat lunch out of the blazing heat, a pop-up beach tent is a must-have addition to your outdoor gear.
These beach tent options are an invaluable for any trip to the beach, or even a camp site. If you plan on spending any time outdoors, a pop-up beach tent from RIO provides stability in the wind, comfort from the heat, and set up and come down in just minutes. They are so dependable that they are even recommended by the Skin Cancer Foundation.
Whether you want a beach tent spacious enough for two large beach chairs, or a more compact option suitable for kids, there's a size for every beach bash. No matter the size, each beach canopy is constructed with ultra-dependable 75 denier polyester fabric that is made to stand up to the elements on the beach.
Beach tent options for children block 99.8 % of the sun's harmful UV rays, and has a silver protective undercoating and built-in floor. Kids will be burn-free and safe from the heat with this comfortable and convenient beach tent.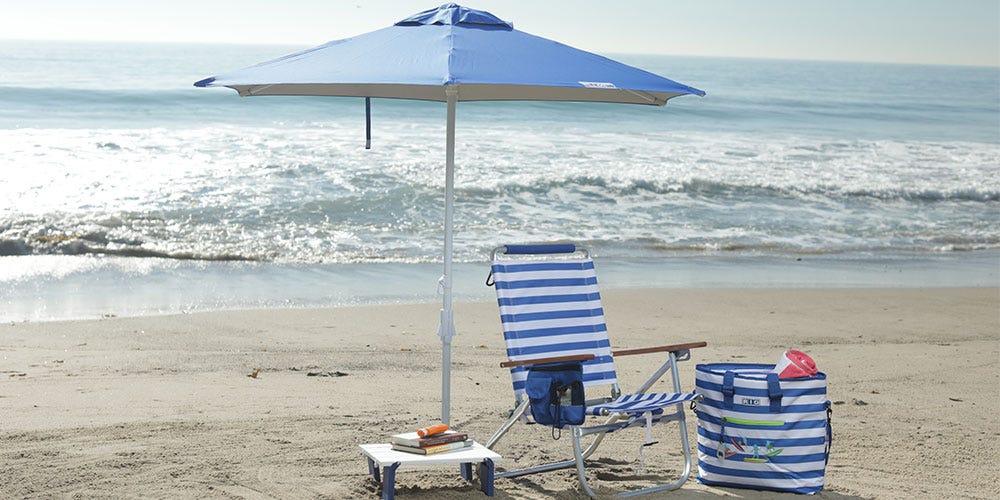 Beach Umbrellas
When you need quick and stylish protection from the sun's harshest UV rays, a RIO beach umbrella will do the trick. Easy to set up and transport, there's no excuse for overheating at the beach, with these incredible shelter solutions.
Beach umbrellas offer maximum protection and comfort to make your day a breeze. They feature tilt options to maximize your shade protection, rugged polyester fabric, offer UPF 50+ protection, and the ultimate in strength and stability.
Choose from multiple beach umbrella options with extra creature comforts like a fold-out table, complete with drink holders. Enjoy a beach umbrella model with a zip up window for extra airflow and comfort.