Congratulations! Now that your SOJAG gazebo is on its way, your property will soon have an attractive outdoor living enhancement. But before you can begin building your gazebo, you need to clear the construction area and make a base, such as a concrete slab foundation, for your structure. Here are our tips for building a gazebo base and which types of foundations could be best for your backyard.
Prepare Your Gazebo's Construction Area
Before you can build your gazebo, you need to prepare the area. Whether you plan to do the work yourself by following one of our tutorial videos or have ordered professional installation services at checkout, the site must be work-ready, which includes having a gazebo base. If you have an existing base in place, such as a concrete patio, you can save some money and install your gazebo on this surface. This can save you a lot of time in the installation process. Before you build, check to make sure that the area is level and has enough drainage so that your gazebo stays dry. If you don't have a base or worksite for your gazebo, it's time to prepare. This job must be completely done before your gazebo arrives, so plan this job according to your project timeline.
Step 1: Clear the Area
Before you can build a gazebo on your property, you'll need to establish a clear, preferably level area. To be fit for a foundation, the site must not have debris, grass, roots, and rocks. You must also fill any holes with compacted soil to make the ground level. Depending on the layout of your property, you may have a big job ahead of you, or it might take just an hour or two. Plan accordingly and hire help if necessary to make this step go by smoothly. For your project to go well, you will need at least four extra feet around your future foundation's perimeter. For example, if your Sojag Gazebo is an 8' x 8' square, then make sure that the clear area is at least 12' x 12' in area, or 144 square feet. The 8' x 8' foundation area should be in the center point of this 144 square foot space.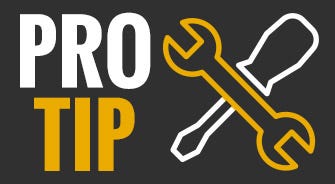 If your gazebo is hexagonal or circular, space out four extra feet from the structure's circumference. However, SOJAG Gazebos are all square or rectangular to make foundation setting and installation as simple as possible.
Step 2: Set the Foundation
Before your project starts, you will need to make sure that the area on which you plan to build is level and solid. It must have a foundation made of strong materials like brick paver patios, concrete footings, or wood. This step can be done as a DIY project or be outsourced to a local contractor. Regardless of the foundation you've chosen, start by outlining the site where the foundation will go. Place stakes at the four right angles of the gazebo's perimeter then set up guidelines to outline the structure. This marks the area where you will need to prepare with your foundation of choice.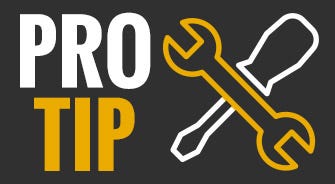 If you lack any know-how, this job can be easily outsourced for your convenience.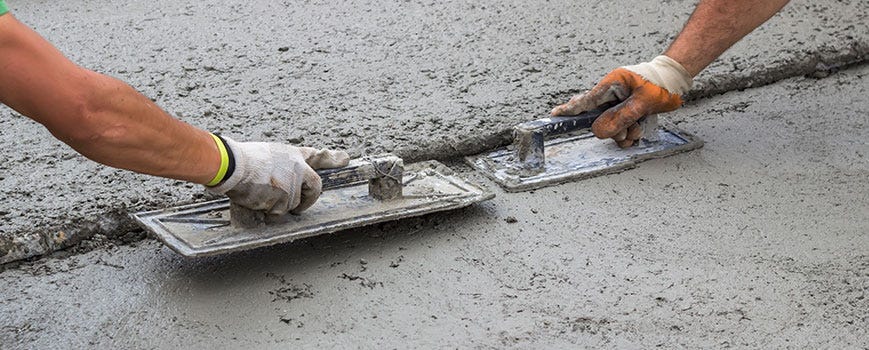 Concrete Slab Foundation
A 
concrete slab foundation 
is highly durable and will last for decades with good care. We highly recommend concrete slab for its durability and longevity. To make sure that this foundation area is fully prepared by the time the project begins, you will need to have it fully set and dry before you build on top of it. Concrete takes seven to ten days for concrete to dry in good weather conditions, so plan accordingly.
Recommended Depth and Concrete Amount
We recommend laying a concrete slab that is between three to four inches thick. To keep it stable, it should be laid over four inches of gravel or crushed rock. This job can be a DIY project with a little elbow grease or conscripted to a local contractor if you're unsure about the process. For planning purposes, a typical 8' x 10' slab area that is four inches deep will use around one cubic yard of premixed concrete. This type of foundation is suitable for all the types of gazebos we have in stock, especially our hardtop and wall mount gazebos.
Concrete Slab Foundation Installation
Installing a concrete slab foundation requires a lot of work, but the results are worth the effort. Here are the general steps to create a concrete gazebo base. Lowe's has an excellent 
step-by-step guide
 if you need more detail.
Build the concrete slab frame: Using two-by-four lumber, build a wooden frame around the foundation's desired area.
Dig: Excavate the area within the frame to the recommended depth of six inches.
Add gravel: Fill the excavation area with four inches of gravel or crushed rock.
Prepare the concrete: Mix the concrete according to the manufacturer's guidelines.
Pour the concrete: Using recommended tools, pour the concrete into the gravel and then screed it to make it level and smooth.
Wait: Let the area dry within seven to ten days.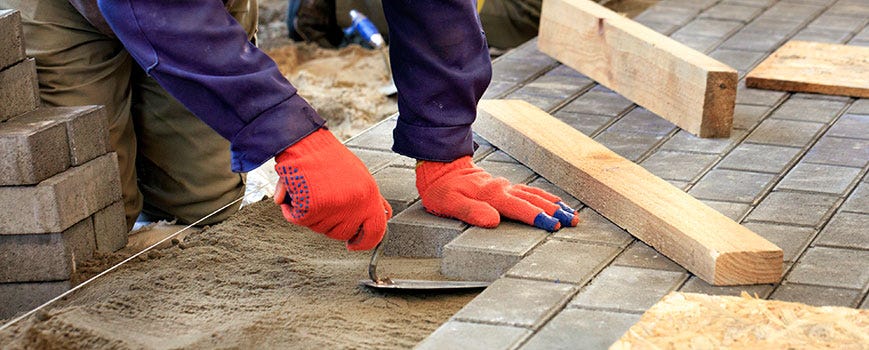 Brick Paver Patio Stones
If you're looking for an easy DIY foundation and you have a level area with good drainage, then
brick paver patio stones
can create an excellent gazebo foundation. The recommended size for patio stones for this project is 12" x 24", at a 1.5" thickness. A brick paver gazebo base is ideal for smaller gazebos less than 14 feet in length or width, like 
barbecue gazebos
 or smaller 
hard top gazebos
.
Prepare the Ground
To begin, you can simply lay the patio stones down in a uniform manner on top of compacted soil. For the best results, mark the perimeter before you begin. If the ground needs more stability, lay gravel or crushed rock on the area before you place the patio stones. Before you put the gazebo on top of this foundation, you should use a level to confirm that the slope is even. Home Depot's 
how-to guide
 provides a more in-depth look at this process.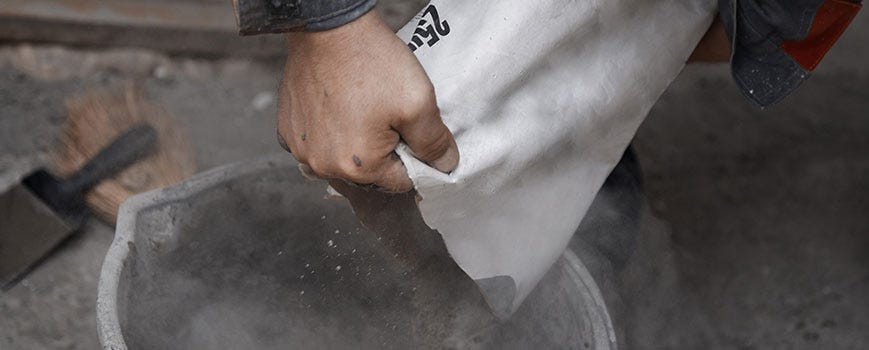 Concrete Footings
Concrete footings are ideal for outdoor areas with uneven ground or places that require a building permit. Footings raise gazebos on one end to make them perfectly stable on inclined surfaces. Footings can also be used on even surfaces when you don't want to lay a concrete slab. This job is rather complicated and better left to a professional contractor due to the specific methods required to make it stable.  This type of gazebo base isn't suitable for portable gazebos like 
soft top gazebos
.
How to Install Concrete Footings
For this project, the location should be selected in advance so you can confirm with your utility and cable companies to make sure that no lines are running underground in the places you want to dig for the footings. Use the gazebo's measurements to accurately mark where the posts will be. Once everything is in the clear, your contractors will dig the post to the recommended length for the type of gazebo. Then, they will fill the post holes with concrete and rebar. Allow the concrete at least ten days to cure. Finally, you can bolt 
anchor
 brackets to the concrete then use them to firmly secure the gazebo.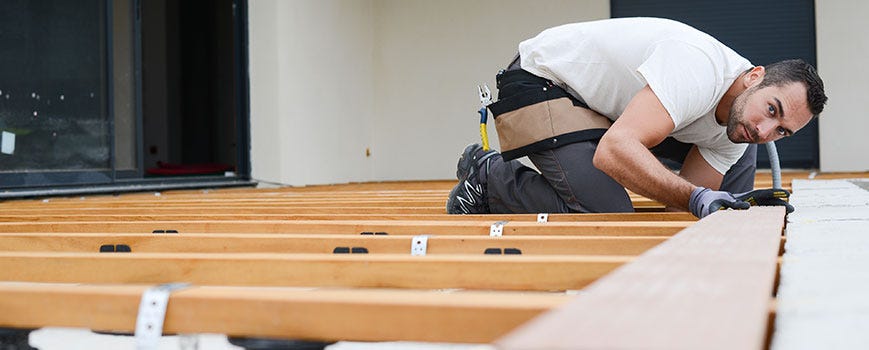 Wood Deck Gazebo Base
If you enjoy the aesthetics of a wooden deck, then you can build a
wood deck frame
to support the gazebo. When you have the DIY know-how to construct this gazebo base, it can be a cost-effective solution. All SOJAG gazebos don't have floors, so this custom-made base will give your outdoor entertainment area an appealing, organic look that suits many style preferences.
Make the Deck
Using wood beams, construct a sturdy wooden frame around the gazebo's perimeter. You should end up with a "box" that serves as the deck base. In the same manner in which you would lay deck planks, construct the gazebo's flooring on top of the box. Cedar or pressure-treated lumber are good materials that are durable in any weather conditions. If you want to stain and seal your wooden gazebo base, do this task in advance so that this part of the project is complete before your gazebo arrives. You're now ready to construct your gazebo and place it on top of your deck surface.
Enjoy Your New Gazebo on Your Preferred Gazebo Base
At SOJAG, we have a variety of gazebos to suit your price point and construction preferences like soft top, hard top, wall-mounted, and barbecue gazebos. When you place one of our high-quality structures on a solid gazebo base, you can enjoy years of use. Whether you choose a wooden deck, sturdy concrete, patio stones, or concrete footings, your gazebo will be fully supported for years of functional use.
[/vc_column][/vc_row]