Outdoor dining can really help restaurateurs expand their seating capacity. While some diners enjoy being able to have a restaurant meal outdoors, others have decided to eat out because it's the only dining option.
Every fall, restaurants that rely on their outdoor business have a tough decision to make. Do they keep their patios and decks open during the fall, winter, and early spring, or do they close for the season?
Usually for restaurants in cold weather regions, shuttering outdoor dining is a no-brainer. However, the pandemic has caused restaurants everywhere to shift their game plans. Outdoor dining has become their main source of revenue, and without it they have no livelihood.
Several restaurants have persisted in 2020 with traditional patio dining. However, many of them can only rely on outdoor dining as a seasonal stopgap. Once the warm weather ends, outdoor dining will be a much less viable alternative.
To stay open this winter, they would need to better protect their customers from the elements. Let's look at the ways restaurants in colder climates can still offer outdoor dining in the winter months and safeguard their patrons.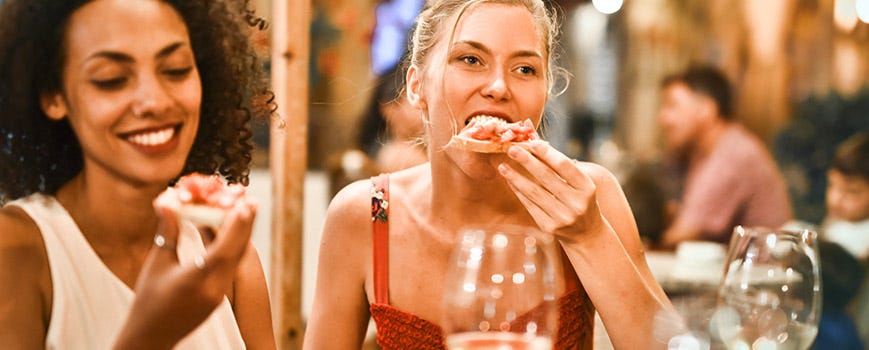 Make Space for Outdoor Dining
While some restaurateurs already have ample outdoor dining space like patios and decks, many do not have that luxury. Because of COVID-19 restrictions, suburban and rural restaurants usually can work out a plan with their landlords and local zoning departments to add it. Often these restaurants are adding outdoor dining space to their parking lots, in a grassy area near the building.
Urban restaurants don't have the same luxury to offer outdoor dining on a large scale. While some city restaurants usually have a few sidewalk café tables available, some of those need to be taken away to provide for proper social distancing. While some restaurants may be able to provide rooftop dining, it's not practical if their building does not have an elevator or rooftop access.
Either way, several restaurants that have expanded their outdoor dining options have had to use indoor furniture. While that's a great way to use furniture that's not allowed inside, it's also a good way for bad weather to ruin it. While patio umbrellas are great for protecting diners from the sun, they aren't going to protect indoor furniture when it rains.
Here are some ways to keep your restaurant investment and your customers protected as they dine outdoors during inclement weather

.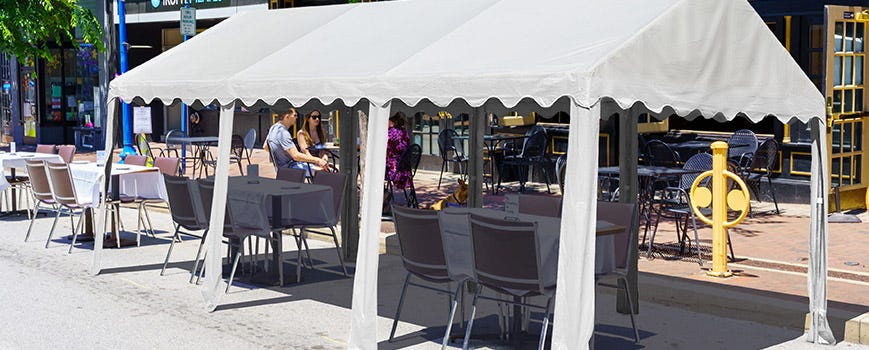 Use Restaurant Tents or Canopies to Keep Customers Comfortable
Restaurant tents and portable canopies are excellent outside tents for keeping your restaurant customers cool and dry. Other than being safely and properly anchored*, they require little daily maintenance. Let's look at how these structures are similar, yet different.
Party Tents for Patios and Parking Lots
Party tents are just like the tailgate tents that you see at special events, weddings, sidewalk sales, and more. Although party tents are usually enclosed, they can be used without enclosures so that air can circulate within. You can also use one panel of a party tent to block the wind and the sun.
During a pandemic, party tents can be hard to rent. However, if you are planning to use a party tent as a long-term outside dining solution, then party tent rentals are a lot less economical.
Even if you decide to only use party tents periodically, they are simple to assemble, dismantle, store, and maintain. A party tent purchase is well worth the investment!
Canopy Tents for Outdoor Dining Areas
Canopies are very similar to party tents and are primarily used to protect people from the elements and the sun. They have waterproof polyester tops, durable powder coated steel frames, and can also come with optional enclosure panels.
Canopies can easily be assembled and are lightweight enough to move from place to place. They should always be securely anchored* to keep patrons, employees, and passersby safe. Canopy screens can also be attached to keep bugs out or to cut down on wind.
Pop-up Canopies for Sidewalks and Patios
Pop-up canopies are quick and easy to assemble at a moment's notice. They can provide your customers excellent protection from the wind and the rain. They, too, have waterproof tops and sturdy steel legs. However, the legs of pop-up canopies also telescope for easy portability and to block the sun at angles other tents cannot.
These pop-up canopies are excellent for use in tighter spaces, like for sidewalk dining, and can anchor* to any surface. When used next to each other on a patio or a sidewalk, they can help you determine safe spacing for proper social distancing. That's because pop-up canopies usually cover anywhere from 64 to 144 sq. ft. of space.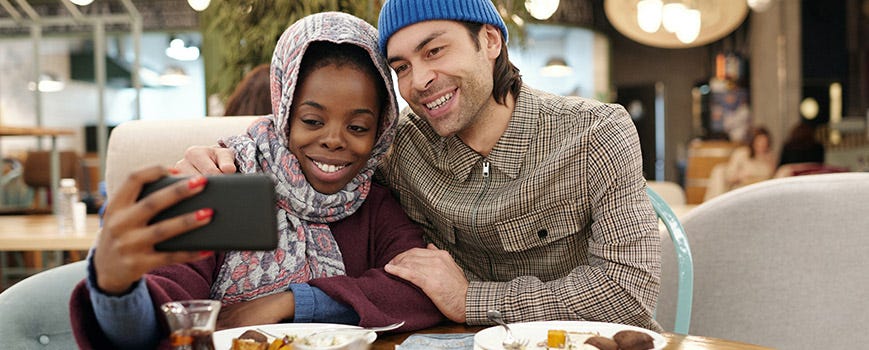 Keeping Customers Comfortable
Party tents, pop-ups, canopies, and carports can keep customers protected from the elements, but can they keep your customers comfortable when it's cold? In theory, you could use enclosures with any of those types of structures. However, most health departments would say that it no longer counts as outdoor dining.
Some restaurants are replacing metal furniture with tables and chairs made of materials that feel warmer to the touch. Others are introducing fall-focused menu items that are made for colder-weather dining. What's more, some restaurants plan on giving their patrons blankets that will be washed after every use.
Outdoor heaters can also be used to extend the outdoor dining season, but you must be careful with them. Gas- and propane-powered heaters can let off carbon monoxide, which is very dangerous if there is poor ventilation. Though they cost more to run, electric heaters can be safer.
You can also combine the nest of both worlds: there are specially designed café tables with built-in heaters to keep your guests comfortable as they dine outdoors.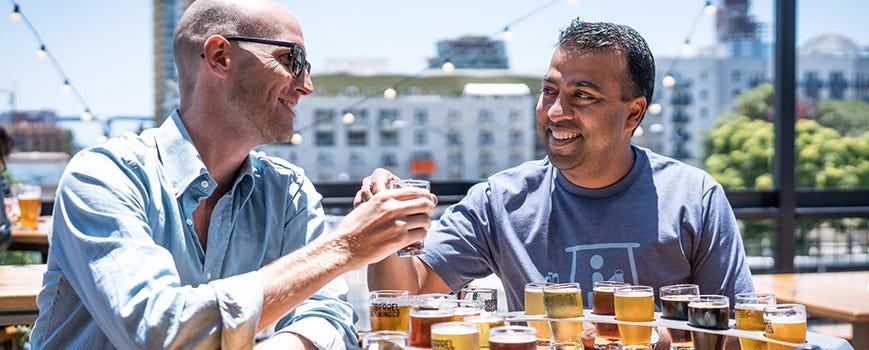 Outdoor Dining with a Roof Over Your Head
Depending on your region, party tents, carports, canopies, and pop-ups can be used to extend your outdoor dining season into the winter months. What's more, your restaurant's major outdoor dining investment can be financed so you don't break the bank during uncertain times.
Don't wait until the cold weather starts to set in. Check out ShelterLogic Group's catalog of carports and outdoor shades today!

* We always recommend a properly anchored structure. Please reference your manual for anchoring best practices or check out this anchor guide.
** Wind and snow loads given are for reference only and assume a securely anchored frame according to local building codes and ordinances. These have been calculated using combined snow and wind load provisions in accordance with ASCE 7-05. These calculations are based on an unoccupied, fully enclosed building. Local building code requirements vary by location; conformance to local codes is the responsibility of the purchaser.