Configure Your Own - Choose Your Building Style, Cover Grade, and Configure Your Building Up to 28 ft. Wide and 100 ft. in Length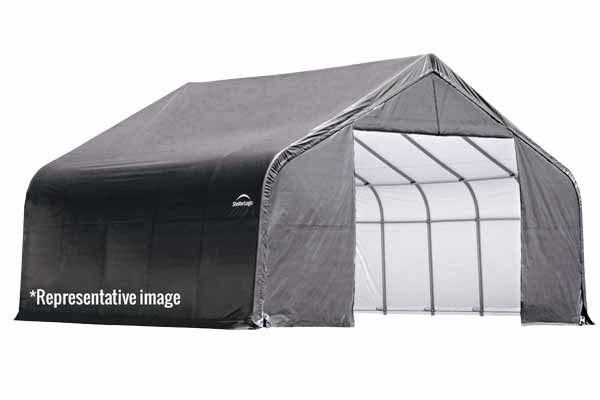 Peak
3 Cover Grades + 5 Color Options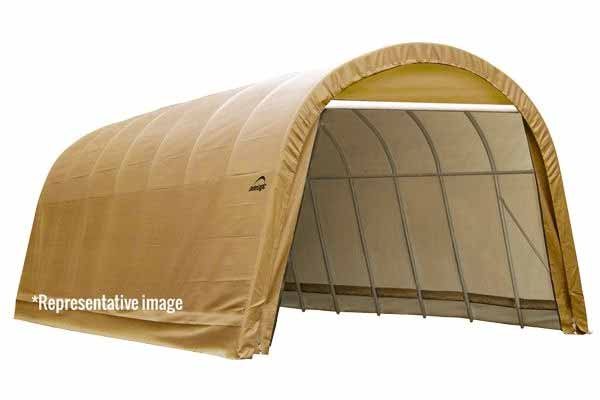 Round
3 Cover Grades + 5 Color Options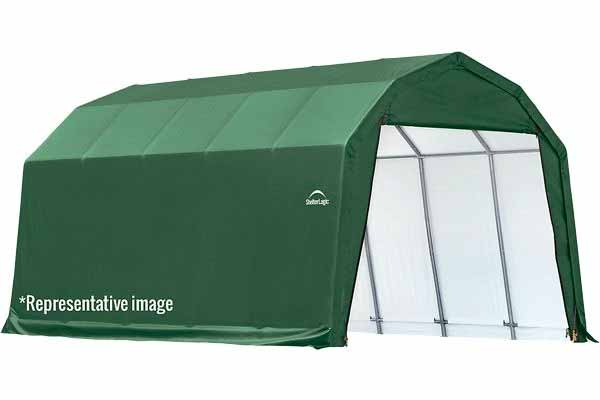 Barn
3 Cover Grades + 5 Color Options
Looking for a convenient and customizable outdoor storage solution at a great price? ShelterCoat buildings and shelters offer customers the flexibility to choose from three building styles: peak, round or barn and from thousands of size options. Custom configure your own ShelterCoat and discover why customers rave about this unique product.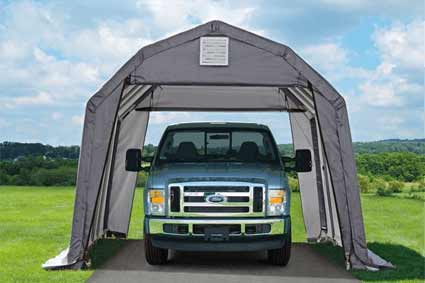 Portable Backyard Vehicle Storage
and Garage
From boats, classic cars, to trucks and ATV's; the ShelterCoat is a great storage solution for vehicles. Use this easy-to-assemble garage to protect valuable vehicles from sun damage and winter weather.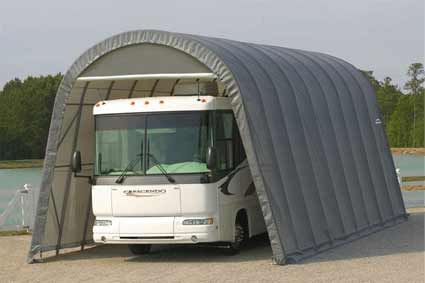 RV Storage and Tractor Storage
Need more headroom or clearance for your tractor or RV? The ShelterCoat offers various size options and ample headroom to ensure clearance for your vehicle.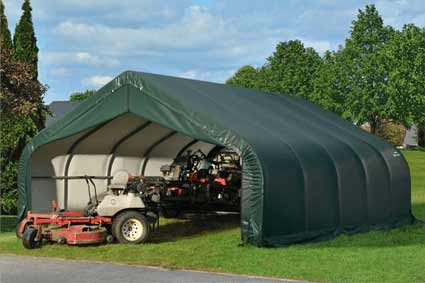 Are you a private company looking to store valuable equipment year-round? ShelterCoat offers ample storage for equipment, and features ample headroom and custom length options for your business.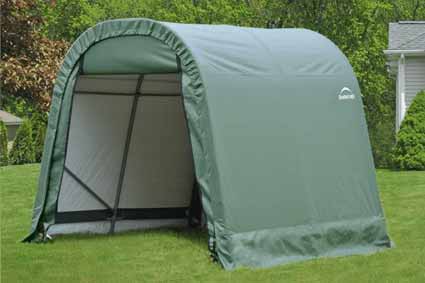 Custom configure your outdoor work station by choosing the exact size you want and need for storage and workspace.
Other uses for ShelterCoat:
Car Storage Truck Storage Hay Storage RV Storage Tractor Storage Boat Storage Backyard Workstation Outdoor Workshop Backyard Garage Outdoor Storage
Portable Storage Seasonal Shelter and Storage
A Reliable, Customizable, Affordable All-Season Shelter
Features + Benefits of a ShelterCoat
Why conform? With thousands of options to choose from, you can get the shelter you want at a great price with the ShelterCoat; an affordable all-season shelter solution from ShelterLogic.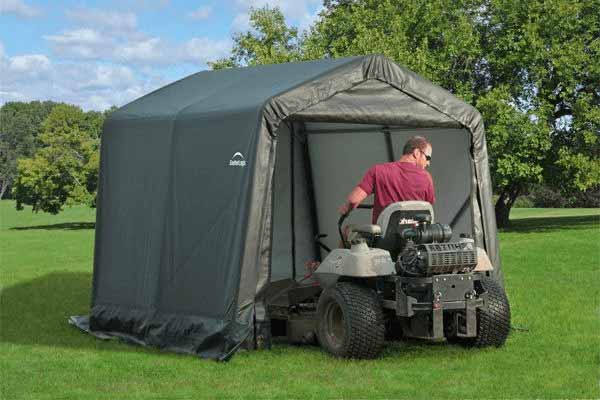 Highly Customizable and Affordable
All-Season Shelter
Choose from three styles: round, peak and barn and choose from a range of size and length options. Configure the building you want, at an affordable price you won't get anywhere else.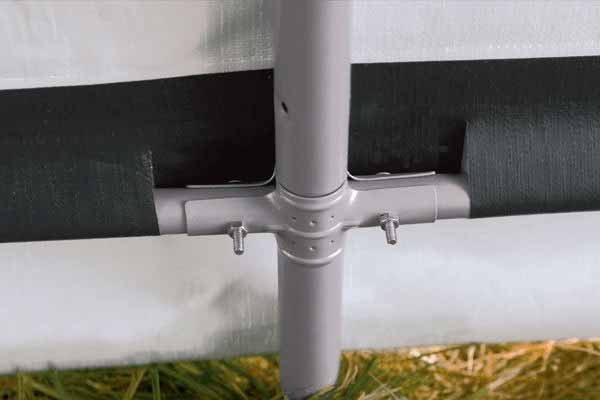 Sturdy and Strong Powder Coated All-Steel Frame
Our tough powder coated steel frames are made strong, stable and sturdy. The unique coating protects against rust and corrosion. The pipe diameters of our frames range from between 1 5/8 in. to 2 3/8 in. depending on the width, length and height of your configuration.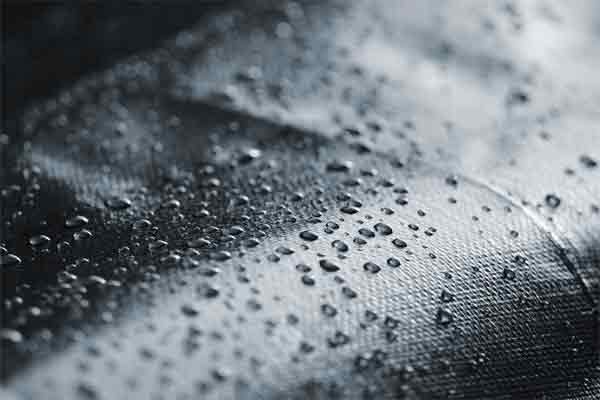 Tough Fabric Cover Options in Various Colors
ShelterCoat buildings are available in 3 cover grade options: Standard, Heavy Duty 14.5 oz, and Ultra Duty 21.5 oz and up to 5 color options. Our covers come with 2 double zippered doors and roll-up door kits offering added functionality, are water resistant and UV treated to protect from mold and sun damage.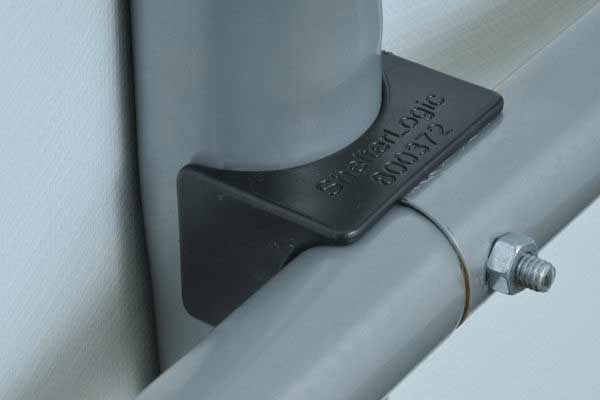 ShelterLock Frame Stabilizers
ShelterLock frame stabilizers are set at every rib connection, ensuring a stable frame for your shelter.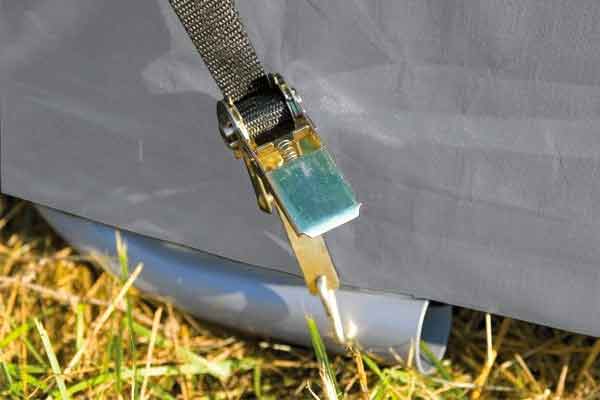 Ratchet Tensioning System
Ratchet Tensioning System creates a more stable and secure cover to frame attachment to ensure stability and longevity of your outdoor shelter.
*Wind and snow loads given are for reference only and assume a securely anchored frame according to local building codes and ordinances. These have been calculated using combined snow and wind load provisions in accordance with ASCE 7-05. These calculations are based on an unoccupied, fully enclosed building. Local building code requirements vary by location; conformance to local codes is the responsibility of the purchaser.
Fabric

Cover

Panels

Frame

Standard

Available in Clear, Gray, Green, Tan, and White

1 Year Prorated

1 Year

1 Year Prorated

Heavy Duty 14.5 oz.*

Available in Gray, Green, Tan, and White

10 Years Prorated

3 Years Prorated

1 Year Prorated

Ultra Duty PVC 21.5 oz.*

Available in Green and White

15 Years Prorated

3 Years Prorated

1 Year Prorated
Available Fabric Color Options
Depending on the cover grade you require, different colors are available to you. We offer up to 5 cover color options.





*All fabric weights calculations are in oz. per m2
*Our covers are made strong and UV treated inside and out for maximum protection
*Fire rated FR fabric NFPA 701 compliant.
" This is my second ShelterLogic garage and again I was very pleased with the quality. Very good fit and the picture illustrated instructions were very easy to follow."
RON
Have questions about the ShelterCoat?
Contact our Customer Service department at 1-800-560-8383.