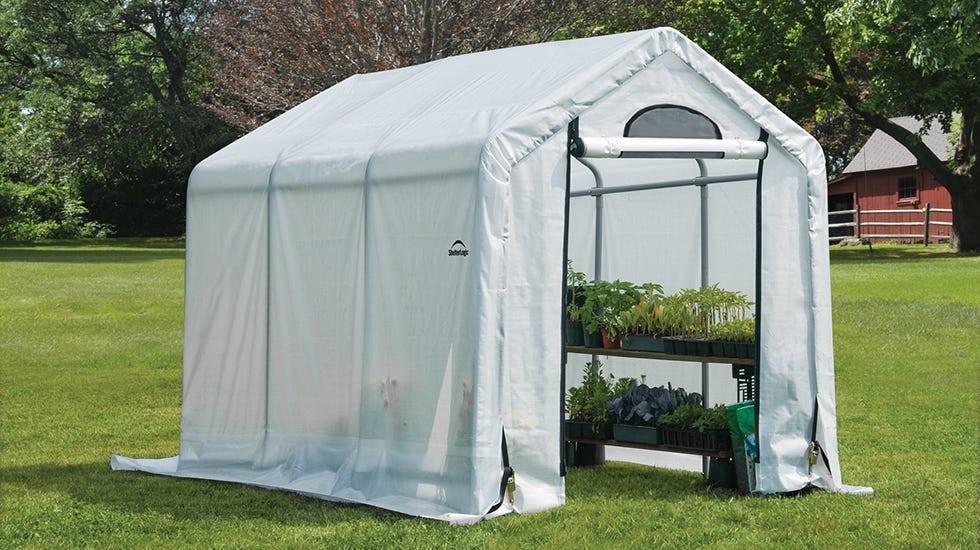 While most of us plan our planting season from spring to fall, the mid-summer heat can create a challenge for many gardeners. High temperatures, dry air, pests, and diseases can make managing plants a bit more difficult from June to August. Find out how to help your plants beat the heat this season with these summer gardening tips.
1. Utilize a shade canopy or shade cloth.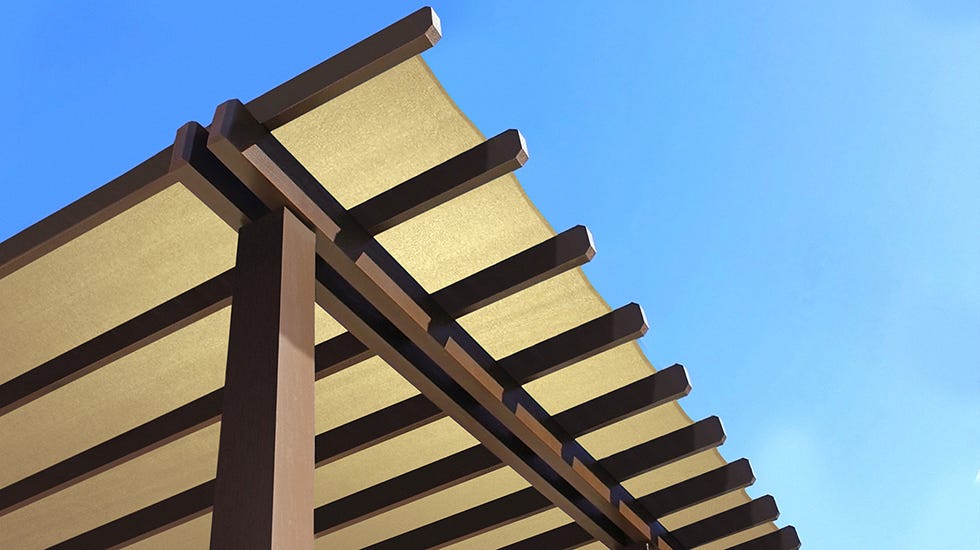 Sunlight plays a huge role in your plant's growth. However, too much heat can be detrimental to your planting efforts. A consistently hot climate dries out planting soil, causes plants to wilt and often prevents them from producing fruit. Even heat-loving plants like peppers and tomatoes delay flowering once the temperatures reach mid-90's Fahrenheit. So, how do you ensure plants receive sufficient sunlight with frying in the summer sun? Prevent plants from over-heating even on the hottest summer days with an easy-to-use shade solution.
Shade cloths
block up to 70% of harmful UV rays while allowing rain and air to flow through so plants get just enough of everything they need.  Or, try a maneuverable
shade canopy
for up to 50% shade over plants wherever you need it. Shop more
shade solutions
for plants that stay cool and comfortable during growth.
2. Water strategically.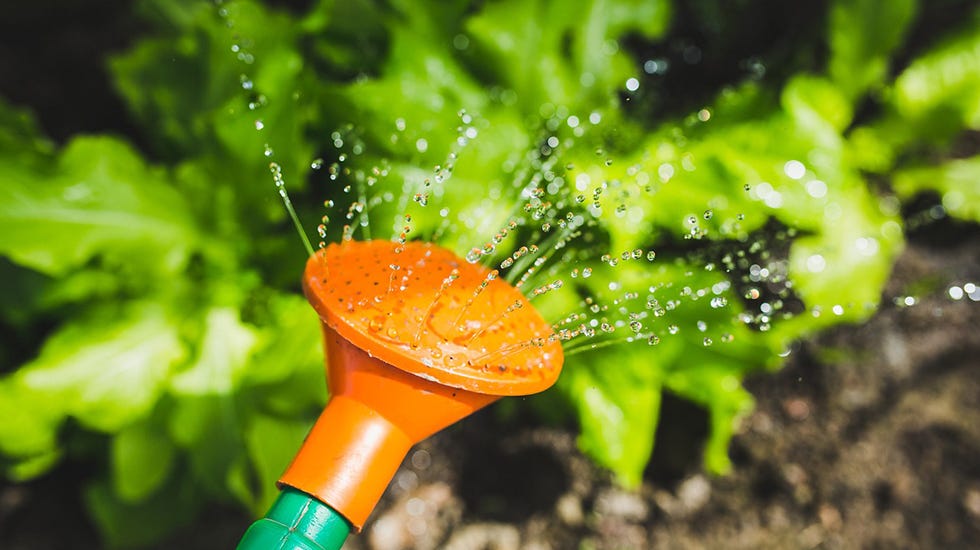 As we all know, watering your plants is crucial to encouraging growth and preventing heat stress. However,
how
you water is just as important! Particularly in the summer, get strategic about watering plants. Water the soil early in the morning or later in the evening. Whether you use a sprinkler system or water by hand, water deeply and less often instead of just frequently watering the surface. These habits ensure moisture penetrates the soil before evaporating in the hot midday sun. Check out more
watering tips
to ensure plants stay properly hydrated when summer gardening.
3. Take advantage of your greenhouse.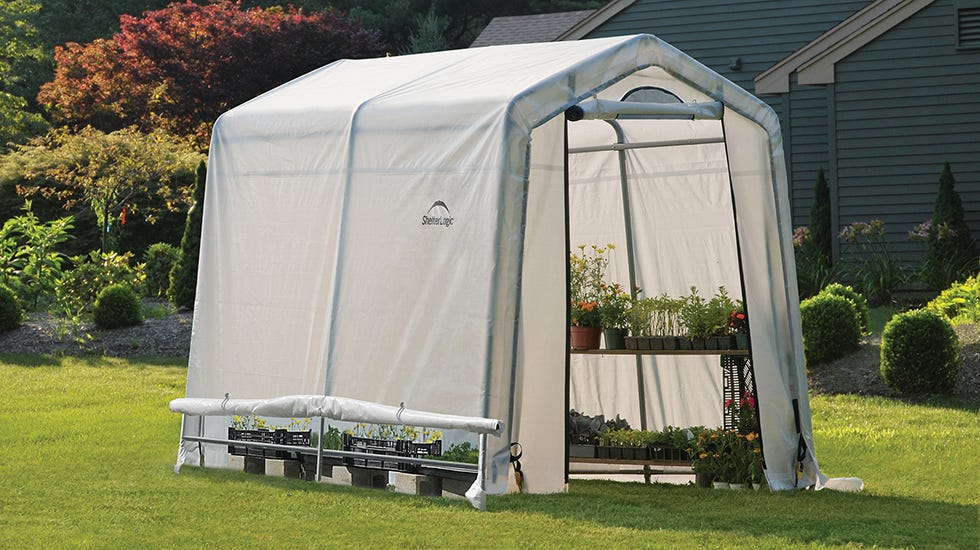 You probably already transferred most of your plants from your
greenhouse
to the outdoors mid-spring. However, you can still let your heat-loving plants and new crops benefit from a greenhouse environment for year-round growing. Minimize water usage and prevent beaming sunlight from drying out crops by growing inside a
ShelterLogic greenhouse
. These translucent fabric structures offer the ultimate environment to help diffuse light while offering some added protection against exterior threats such as heavy rains, insects, or animals. Since they rely solely on the sun for internal heat, simply ensure sufficient airflow or maneuver to a shady spot when necessary for an easy-to-manage home for plants. You can also start your second round of cool-season crop in your greenhouse or
cold frame
during July and August. This way, you'll easily enjoy another harvest by fall. You can find out more about growing cool-season vegetables
here
.
PRO TIP:Looking for an easy-to-manage summer greenhouse? Try the Greenhouse-in-a-Box! Not only is it portable, easy to maneuver, and affordable, but this greenhouse even offers roll-up side panels, air vents, and a translucent cover for optimal airflow, temperature control, and diffused sunlight exposure. Check out more greenhouses from ShelterLogic for the ultimate portable growing space.
Find more tips and tools for summer gardening.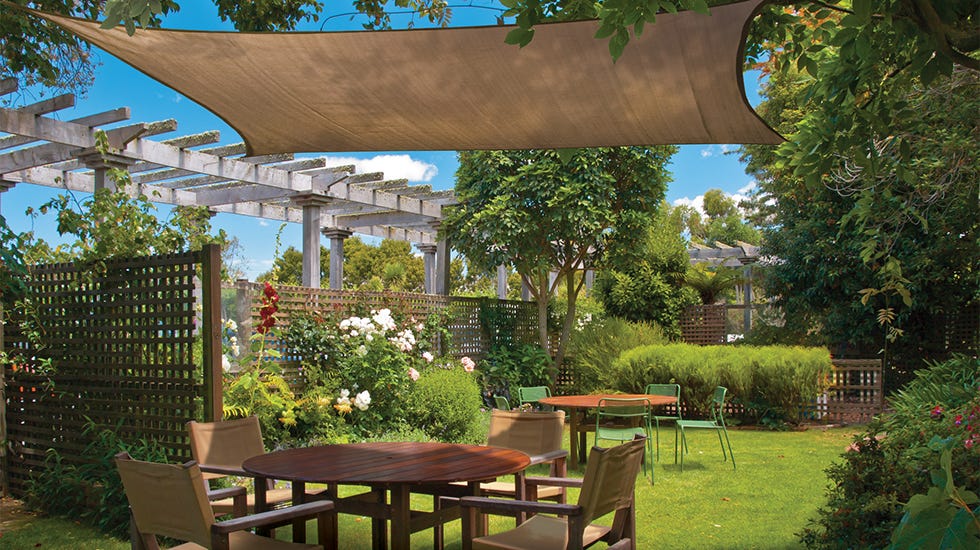 Want more tips and tools for summer gardening
or
year-round planting? Check out our
Greenhouse + Garden
articles for expert advice from our blog. And, shop our entire Greenhouse + Garden section for raised beds, greenhouses, and more gardening solutions for your ultimate harvest!
Contact us
for more information.