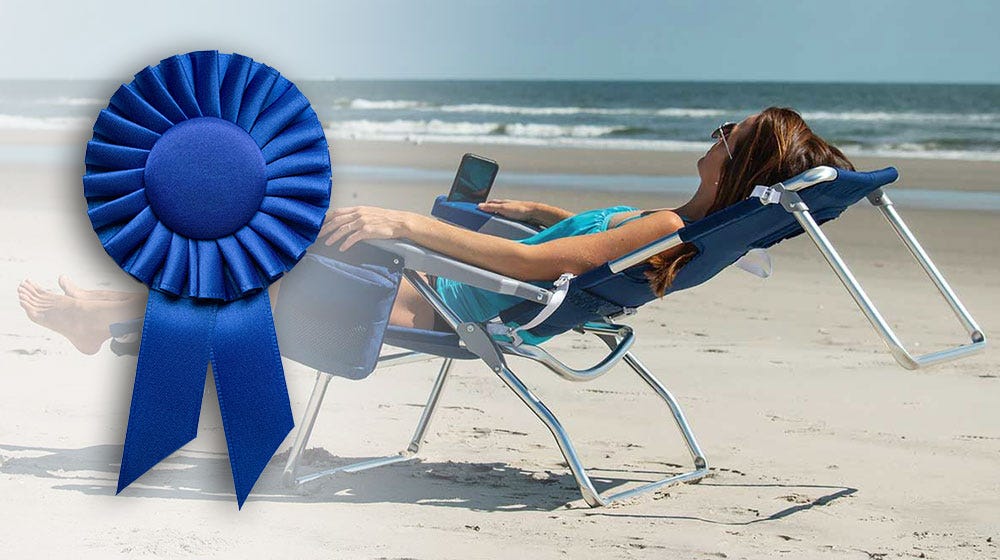 It is no secret that leisure travel is booming in 2022, and that means many families are heading to the nearest beach to spend time with their loved ones while taking in the sand and surf. Aside from sunscreen, the most important accessory for any day at the beach is a sturdy and comfortable beach chair.
While there may be plenty of beach chairs out on the market, RIO and Tommy Bahama beach chairs have been such a crowd favorite this year, we've landed in several reviews this summer for having the best beach chairs around. (We're blushing, but we still rounded up the best beach chair reviews for you below to help make your decision on which ones are coming with you to your next day by the water.)
The Spruce: Best Overall Beach Chair
The Spruce took a look at the best beach chairs of summer 2022, and our very own RIO Lace Up Removable Backpack Chair took the top spot! The Spruce calls it a perfect marriage of form and function, and we tend to agree. Of course, comfort...
Read more »