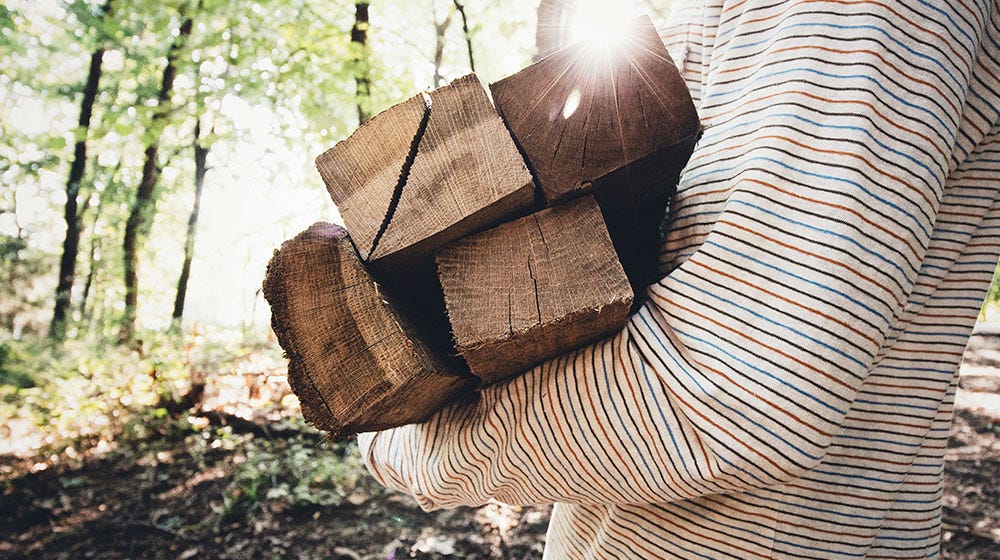 Do the fall and winter make you excited about toasty fire pits and relaxing nights in front of a gently crackling fireplace? To make this happen, you need properly seasoned firewood that catches fire easily and burns evenly. After you obtain the right firewood, you need to store it in a place that will keep it dry, away from pests, and ready for use at any time.
This quick guide will discuss how to properly store firewood, where it should and shouldn't be stored, why it needs to be covered, and how to properly season harvested wood. When you have the right storage methods and accessories, it's easy to keep a fire going and enjoy the colder seasons. Check out these dos and don'ts of how to store firewood.
How to Properly Store Firewood
Proper firewood storage requires a few conditions to be met. Overall, firewood should be kept on an elevated rack that is covered yet slightly ventilated to allow airflow. Also, firewood should be stored a short distance from the home from your building's exterior. This ensures that any pests don't enter your home. Here are the specifics about firewood storage and where to find the best solutions for your setup.
What Makes Firewood Racks Special?
When you need to store firewood in the best conditions, just any rack won't do. The unique nature of firewood racks keeps wood safely ventilated and protected from moisture and pests. While basic racks and shelves just hold wood, one made for firewood comes with a ventilated waterproof cover to keep the rain away. The waterproof polyester cover should be adjustable to cover your wood rack as it fluctuates in height.
Firewood racks are also high enough to keep all the wood off the ground. This ensures that moisture and pests from below don't have easy access to your woodpile. Overall, this solution combines airflow and
Read more »