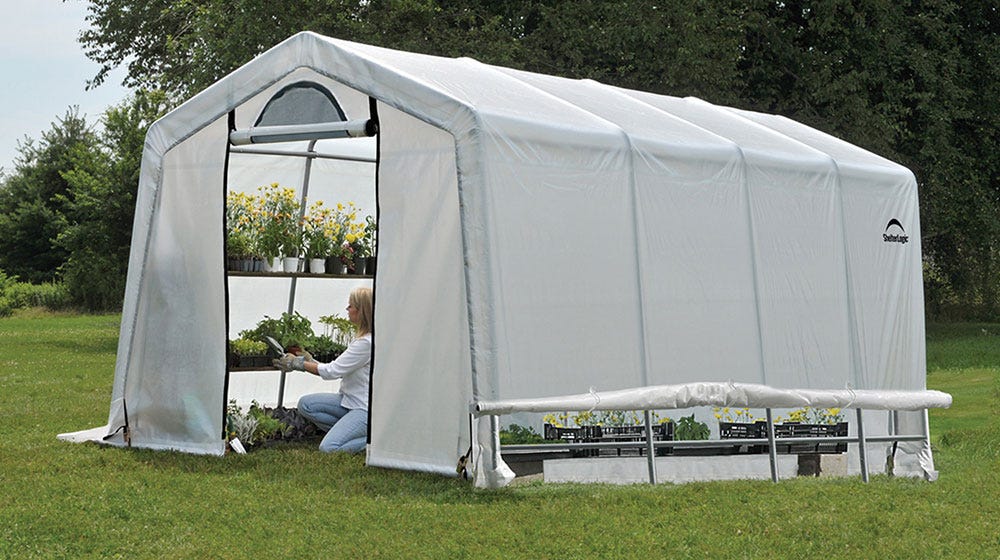 One of the great things about having a greenhouse is that you can grow your own fresh produce almost all year long. These useful structures allow you to grow different types of plants and extend your growing season by many months.
Wondering what plants you can grow in your greenhouse each season? Take a look through this year-round greenhouse guide!
Seasonal Plants: Greenhouse Growing Guide
When deciding what to grow in a greenhouse during each season, you need to consider two important factors – the length of sun exposure and the outdoor temperature. If you're using a high tunnel greenhouse, this is even more important since they don't have heaters. Instead, this type of greenhouse relies on insulation and solar energy to create a microclimate for your garden. A major advantage of these structures is that they will provide shelter from wind and inclement weather without overheating your plants.
While light and temperature are still important when using a standard greenhouse, the fact that they have heat and ventilation can help give you more climate control. This can also make it easier to grow tender plants
Read more »