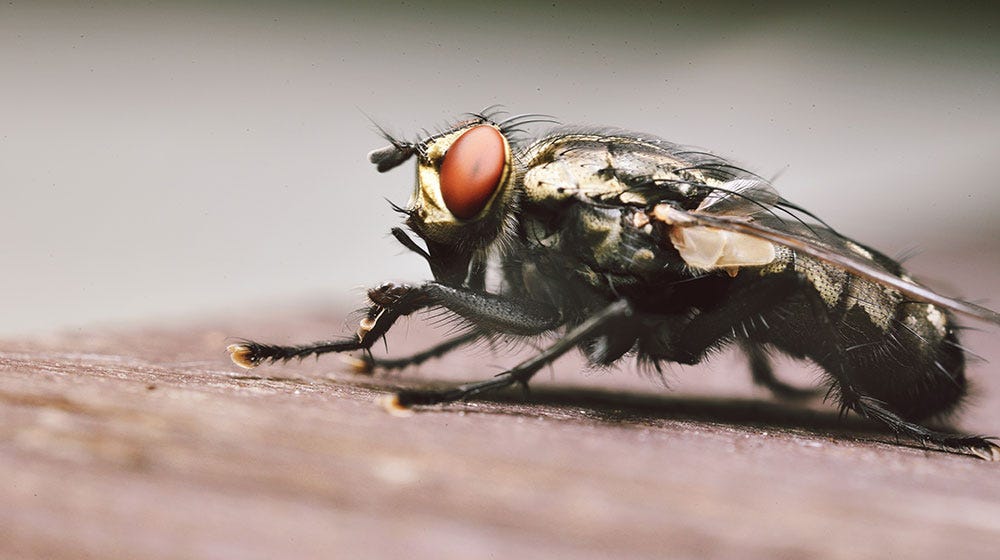 There are thousands of kinds of flies and even more insects classed under the order Diptera. These insects are in the same order since they have one set of wings, and they are by-and-large "nuisance" flies. Houseflies are among the most common types of flies that aren't afraid of showing up in hordes around human development.
Houseflies aren't necessarily dangerous, but they are an irritating pest, especially if you try to hang out in your backyard only to be mobbed by these winged insects. They lay their eggs in all kinds of garbage, rotting material, or animal feces. An infestation of the pests limits the amount of time you can spend time enjoying your outdoor space. If you are ready to get rid of the flies interrupting your outdoor time with your family, you have come to the right place.
Why Are There So Many Flies in My Backyard?
First, let's take a look at why you might have an infestation of houseflies. These aren't extremely logical creatures, so there isn't always an obvious reason. However, getting rid of them might be as simple as figuring out why they are there and taking away that geographic incentive.
For example, houseflies will be attracted to areas in which they can sense rotting material or feces. Do you have a dog that regularly eliminates in the backyard? How often do you clean up after them? If your backyard is littered with feces that you haven't had time to grab yet, the presence of all these flies is telling you that now is the time.
Another common item that attracts houseflies is open or overstuffed garbage cans. Are your garbage cans placed in a part of your backyard where it is easy for the flies to get into the rest of your backyard space? Consider moving your trash cans so that they are further away from where you enjoy sitting. That is especially true if you enjoy eating outside since the flies will happily move from the trash to swarm around your new, great-smelling food.
...
Read more »