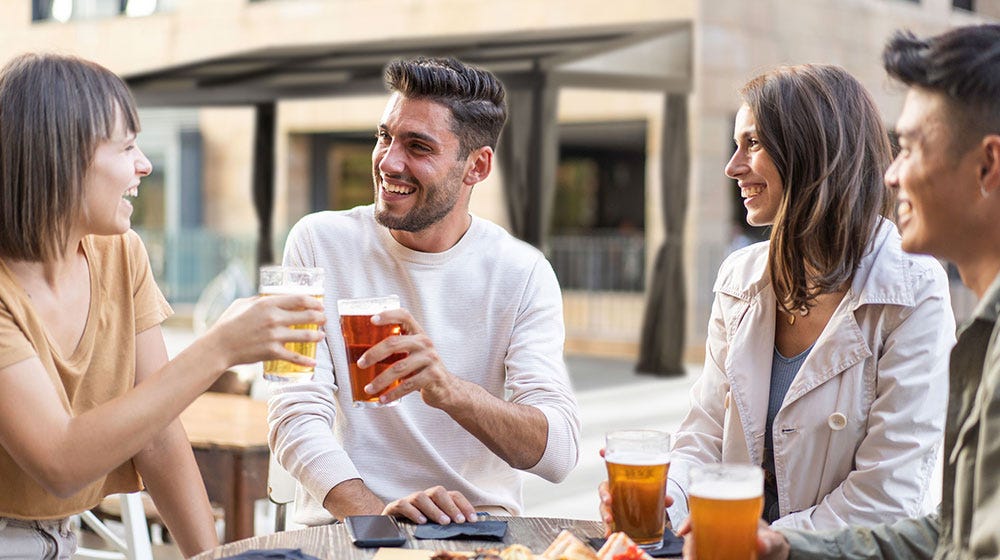 Are you ready to step up your entertainment game? Nothing says backyard fun quite like an outdoor bar! A patio bar is the perfect gathering place for family and friends and will make your outdoor space the envy of the neighborhood.
Whether you add some accessories to your current patio or you go all-out and create a full free-standing bar, you're sure to enjoy this upgrade for years to come. Here are a few ideas to inspire you as you make plans to build your own DIY patio bar.
How to Build a Backyard Bar? Start with a Plan!
The first step in building a DIY patio bar is deciding what size is best for your backyard and what style you prefer. Some homeowners like to go all-in, pouring a foundation and installing a freestanding structure. This will give you the widest variety of options and will allow you to create a fully functional bar space. Others prefer to choose portable bars or patio accessories to create a more versatile option that won't take up as much room.
You'll also need to decide whether your need a wet bar or a dry bar. A wet bar comes fully equipped with running water, an ice maker, a refrigerator, and, sometimes, beer or wine taps. Obviously, this requires more space and is a larger DIY project. On the other hand, a dry bar is used for storing liquor bottles and other bar implements. So if you entertain a lot, you might want to go all-in and install a wet bar. Otherwise, a dry bar is an economical solution that is fine for small gatherings and less frequent use.
When...
Read more »