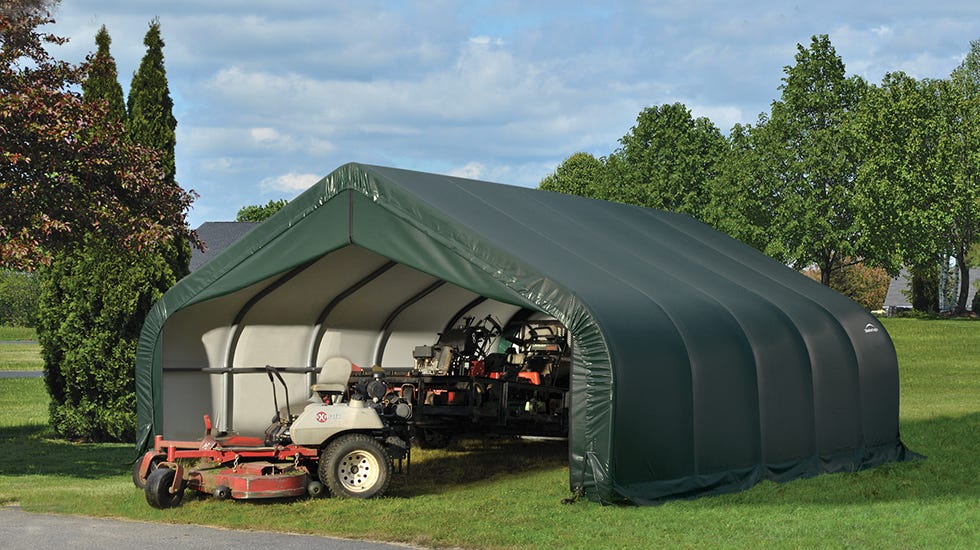 Adding tarp structures to your property has a variety of benefits, from increasing curb appeal to providing a convenient spot to store anything from seasonal items to automobiles. While metal storage buildings are ultra-strong, a tarp shed or a tarp building is also a reliable and durable way to protect belongings from the elements at a fraction of the price tag of a permanent building.
Maintaining a tarp shed is simple with consistent inspections and quarterly maintenance. Sometimes, a tarp shed frame can appear to be in good condition but may not be ready for a harsh winter. There are specific ways to ensure your fabric structure lasts season after season. From frequent inspections to purchasing a ShelterLogic replacement cover, here are all the ways to keep your tarp structures looking great and staying functional for years to come.
Start with Proper Assembly of Tarp Shed Frame
Proper assembly ensures consistent performance and functionality when it comes to a fabric structure. Make sure to keep these tips in mind when erecting your shelter to keep it in ideal working condition.
Find the right surface: Always make sure you are starting off on the right foot by placing tarp structures on a level surface. Avoid low lying areas that may cause water to pool or be prone to flooding. If you erect your tarp shed frame on uneven ground, it may cause structural issues that could have been easily avoided.
Use directions: This may seem like a no-brainer, but make sure to have the manual open and handy while assembling tarp structures. Even if you are a DIY pro, following the instructions is incredibly important for your safety and the longevity of any fabric structure.
Read more »