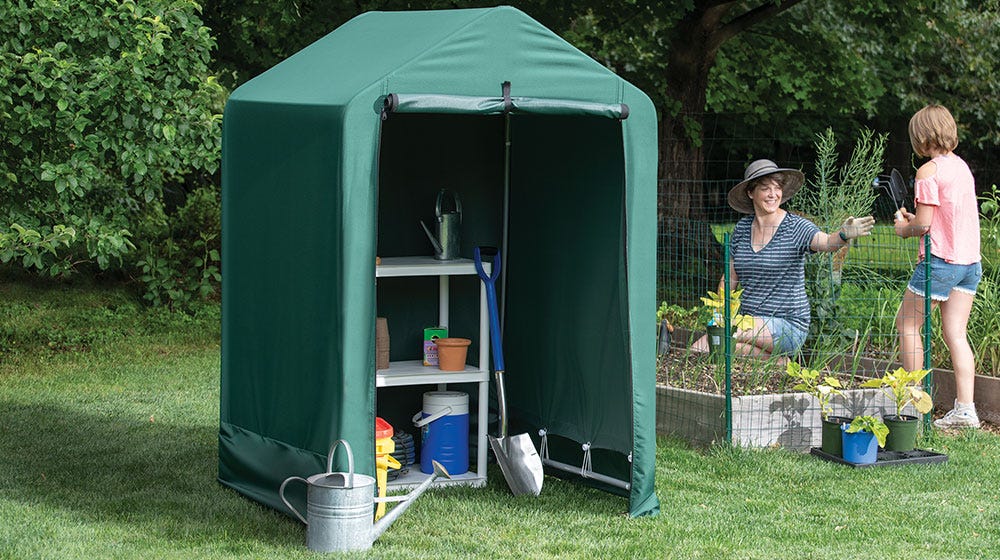 Any avid gardener knows how important it is to have an organized and comfortable getaway in your outdoor space for storage, planning, potting, and even relaxation. A potting shed is a crucial part of any garden escape. There is a myriad of ways to create the perfect potting shed for a unique and convenient shelter you can turn into the focal point of your back yard. These affordable and durable shed ideas will add value and beauty to any outdoor area.
What is a potting shed?          
If you are new to gardening, you may not be familiar with this important tool. A potting shed is a sheltered space outdoors to store tools, prepare seeds, pot plants, and escape from inclement weather. It is an ideal spot for a gardener to use year-round, and can even serve as a beautiful focal point to your outdoor oasis. These garden sheds also serve as a storage area for lawn equipment and other outdoor gear. Others include creature comforts like seating and electricity for a truly relaxing respite from the elements. There is no wrong way to create a potting shed. The key is to tailor it to your specific needs.
How to Pick the Perfect Potting Shed for Your Yard
Choose an ideal size: You obviously want to pick a potting shed that comfortably fits within your outdoor space. But what happens if you go too big, or too small? It can be tricky to decide exactly the size of the garden sheds you are looking for. It's...
Read more »