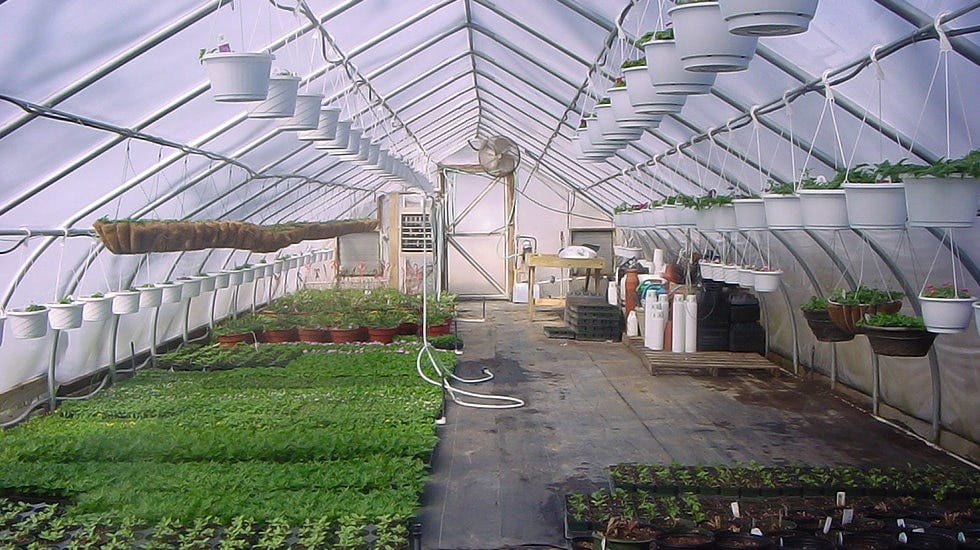 Whether you're operating a roadside farmer's market or you're a major commercial grower, investing in a high tunnel greenhouse can have a significant impact on your bottom line.
These structures will expand your growing season, protect your crops, and improve your harvest – all at a fraction of the cost of a traditional commercial greenhouse. Commercial farmers across the United States are enjoying the benefits of high tunnel greenhouse growing. If you're ready to join them, there are a few things you need to know.
The following guide will take a deep dive into how a high tunnel greenhouse works, some of the top benefits, and the most important growing tips.
What is a High Tunnel Greenhouse?
A high tunnel greenhouse, also known as a cold frame greenhouse or a hoop building, is a large, unheated structure made from a steel frame and a translucent fabric cover. It doesn't require a heater, fan, or other equipment designed to control the internal environment. Instead, they rely on insulation and solar heat to create warmth inside.
When deciding on the right high tunnel greenhouse for your needs, you'll want to pay attention to the quality of materials. It's also important to consider the dimensions of the structure versus the space you have...
Read more »