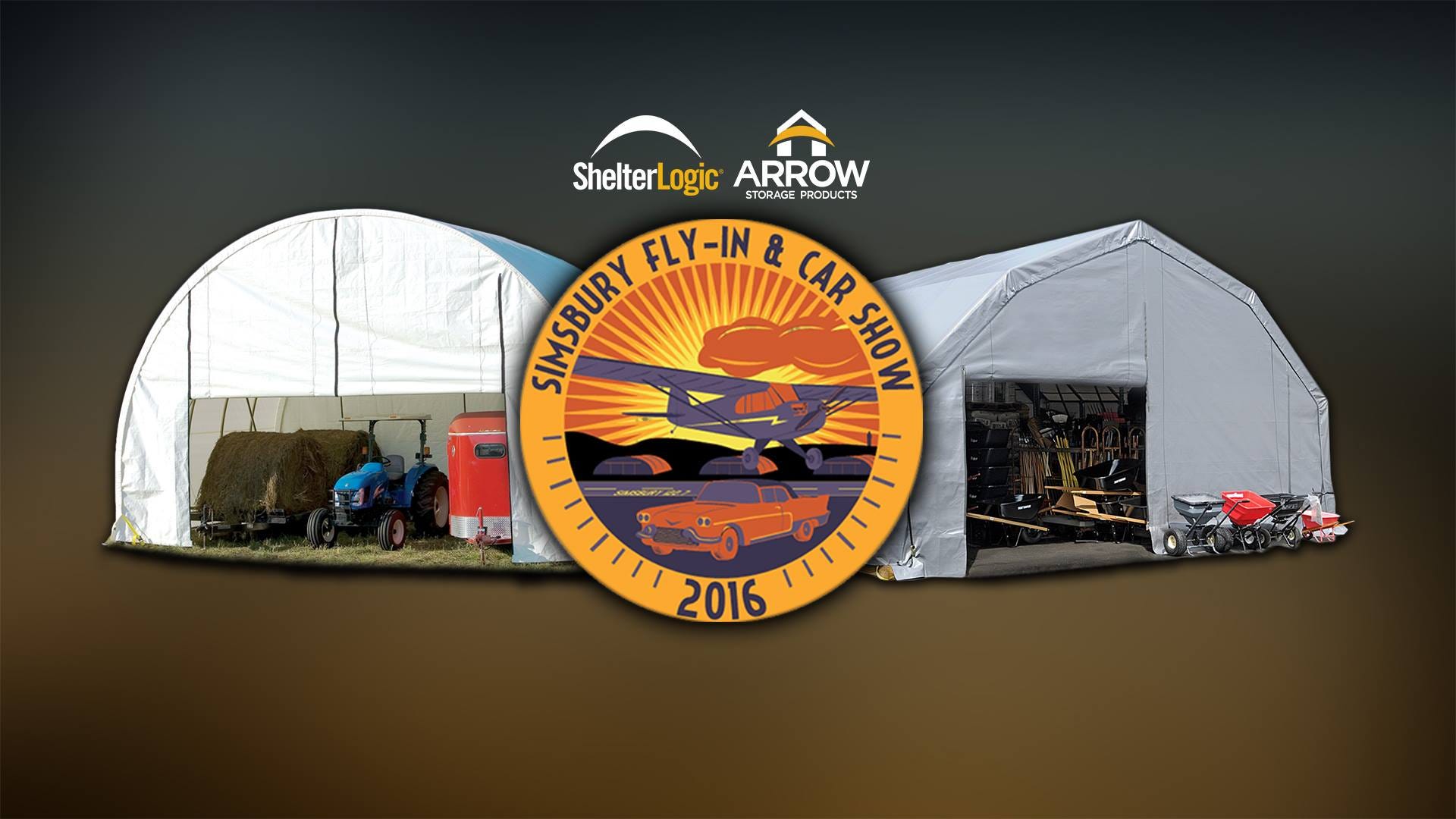 Join us at the Simsbury Fly-In and Car Show and see our ShelterTech SP Series building in person
On Sunday, September 25th 2016, ShelterLogic will be at the Simsbury Fly-In and Car Show in Simsbury Connecticut where we will have a ShelterTech SP Series Building on display. Visit our booth between 8am to 3pm at the Simsbury Airport in Central Connecticut for our raffle and much more! This year's show will feature hundreds of airplanes and cars out on display and will host a full schedule of activities, seminars and fun for the whole family. Be sure to bring the kids for special activities. Not only that, but at the show, ShelterLogic will feature many products on display, including a 12 x 20 x 8 ft. round
ShelterTech SP Series building
 as a display model.
We will also be making this display model 12 x 20 x 8 ft. round 
ShelterTech SP building...
 available for pre-sale at a big discount! If you're interested, visit our booth to place your order and take home the unit. There will only be one available! We've taken a few photos of the building set-up to show you that assembling a ShelterTech SP Series is pretty easy to do. On average, setting up the ShelterTech SP Series shelter with 3 people can take up to 3 hours - that's it!  At the show, we hope you stop by our booth and get a closer look at the quality of the materials we use in the manufacturing of this reliable building: from its certified U.S. galvanized steel frame, to our very best Ultra Duty 21.5 oz., waterproof cover.
Read more »