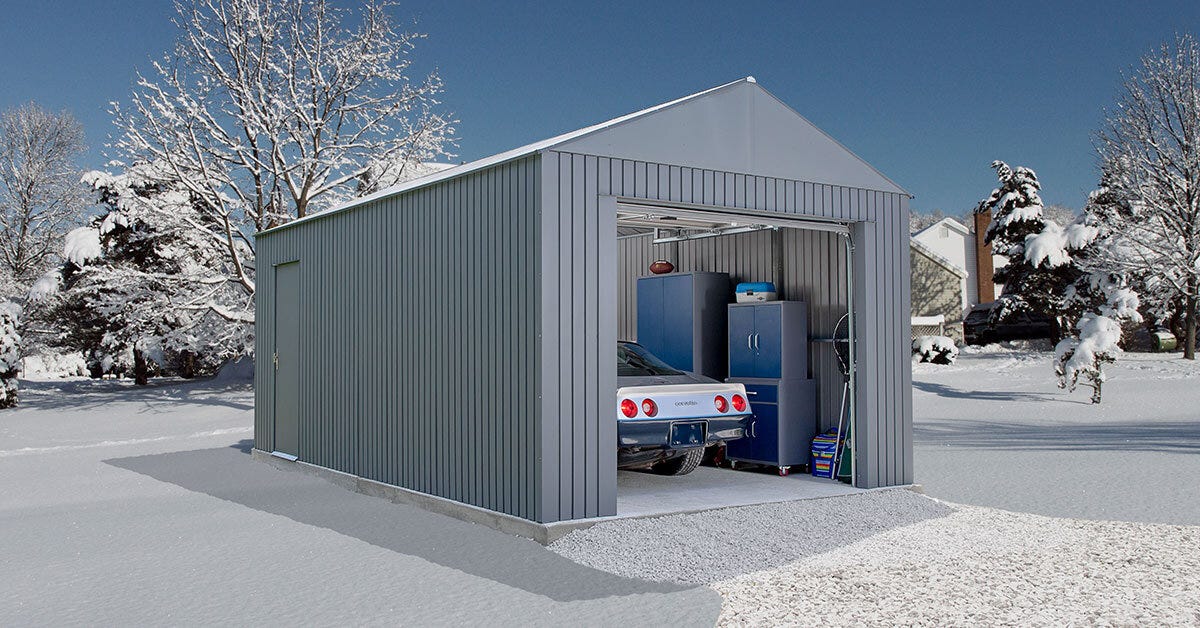 If you live in an area that gets a lot of wind and snow, it's important to choose your outdoor storage buildings carefully. Understanding wind and snow ratings and making sure you choose structures that are built for your climate will help you avoid some significant problems – like a roof collapse.
Not sure what these terms mean or how to choose a snow and wind rated building? No problem! The following guide will explain everything you need to know.
What Are Wind and Snow Ratings?
The term "wind rating" refers to a structure's ability to withstand high winds, such as those caused by a hurricane, tornado, or microburst. A snow rating refers to the weight a structure can hold without the worry of a roof collapse.   
Wind loads are specified in miles per hour, while snow ratings are quoted in PSF (pounds per square foot).
Understanding Snow Load Density
Knowing the snow rating of a structure is only half the battle. It's also important to understand approximately how much the snow that has accumulated on your structure weighs. While a light snow load typically weighs anywhere from five to 20 pounds per square foot, a packed snow load will weigh closer to 20 to 40 pounds per square foot.
If the packed snow contains ice, it could weigh between 40 and 57 pounds per square foot, and ice on its own weighs about 57 pounds per square foot. It's important to consider this when determining the snow rating you need. 
Snow Load Accumulation
Snow accumulation rates will also impact your structure's performance. For example, if your roof gets five inches of snow in one day, but then the weather warms up, and some of it melts before it snows again, then accumulation might not be a concern. However, if temperatures remain low and the snow keeps falling, it can quickly accumulate and potentially cause some issues. 
Snow Rating Considerations
When considering a building's...
Read more »