Now that summer is coming to a close, you can finally look forward to some cooler weather, and of course football season! If everyone comes to your house to watch the big game, why not turn your average day on the couch into an amazing outdoor football party? Whether you're just having a few friends over, or maybe the entire neighborhood, you should find football party accessories that will keep your company cool and comfortable while cheering on their team.
Football Party Accessories for A Smaller Crowd
The first thing to decide before throwing your football party is how many people are going to join you for your get-together. If the goal is to set up your television outside for a few friends to enjoy the great weather, a
canopy with minimal setup
time could be your best option. The
Quik Shade Expedition OnePush
is an easy way to give your partygoers shelter without shelling out a bunch of cash. The best part about this slant leg canopy is the instant setup mechanism. One person can get the job done, which means even more time to get the grill going. The OnePush also comes with a heavy-duty travel and storage rolling bag. Could it get any easier? If you're looking to entertain more than just your close circle of friends, but don't want to spend a ton of time setting up an event tent,
The AccelaFrame Canopy
is a perfect choice. This durable option gives you 200 square feet of shade and shelter in only 15 minutes. It's waterproof and boasts a UV-treated cover that will keep your food and guests sheltered from the sun. This has the strength of a pipe canopy with the speed of a pop-up. If you want to see just how simple setup will be, this video shows you how from start to finish. For some added protection for your party and your televisions while watching the game, a
Party Tent and Enclosure Kit
could be your answer. The wall and door panels keep your party protected. This choice still gives you the feeling of being outdoors with attractive clear windows. Two double zipper doors let your guests move in and out with ease.
More Shade for Maximum Fun
If you're worried this party might have a few too many plus-ones, the
Max AP Canopy and Extension Kit
will give you the flexibility to turn a canopy into an event tent in less than two hours. The ripstop, UV treated fabric cover is waterproof too. This hybrid product will ensure you've got enough entertainment space if plans change quickly. For larger game day shindigs, smaller event canopies might not be able to house all your fun. Between games of cornhole or tossing the football, you'll want plenty of space for your guests to relax in the shade or chow down on game day grub. With more guests might come more televisions to watch the action, too. You may be tempted to rent an event tent when your watch party hits maximum capacity. But why rent when you can buy one for less than the cost of a rental, and use it for seasons to come? ShelterLogic's Party Tent is one of the most essential football party accessories you can buy. It's a stylish and affordable way to make sure your party watches all the action on the gridiron, rain or shine. As an added bonus, you can show friends your team spirit with multiple color choices fit for any football fan. This versatile option keeps everyone out of the elements but allows for a festive and fun atmosphere. The tool-free frame assembly also makes set-up quick and easy. Here are a
variety of tents
to choose from for any size party.
Extra Football Party Accessories Every Fan Needs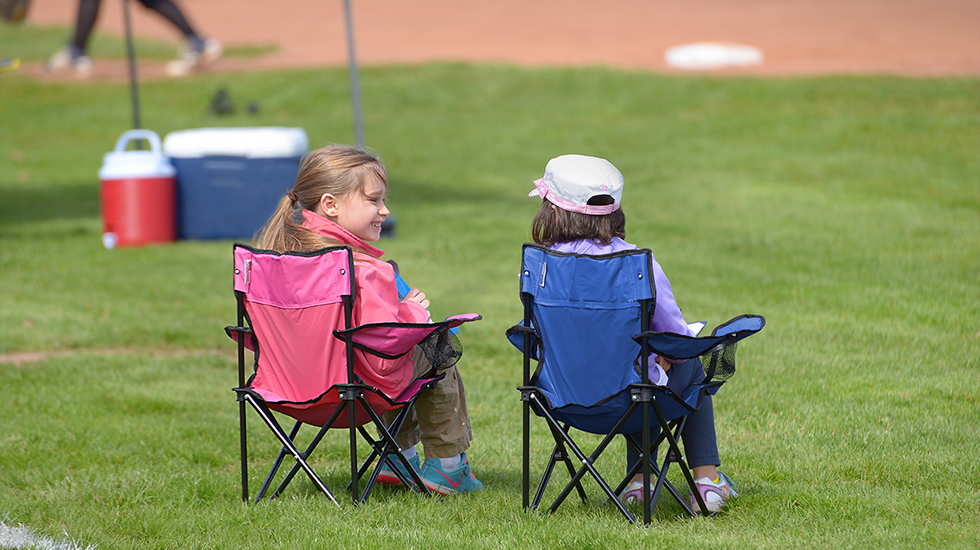 You've planned the best watch party in town, but don't forget the final touches to push everyone's comfort level over the edge. Your guests will want to watch the action in a comfortable chair, even if they're outdoors. Choose
portable chairs
that will keep football fans cozy through all four quarters. You can also choose from a variety of colors to show a little extra support for your favorite team. Accessories like wall kits and canopy weight bags are something that could come in handy at any backyard party. The best part about these durable football party accessories is their versatility. After football season is over, these tailgate tents can easily be used for anything from a yard sale to a wedding. With these durable and affordable accessories, you're guaranteed an amazing backyard bash for seasons to come.