Learn More about ShelterLogic's Premium Line of Custom ShelterTech SP Series buildings
At ShelterLogic, we have hundreds of garages and buildings – from our standard
Garage-In-A-Box
, to the superior, custom built wind and snow rated ShelterTube buildings to our premium line of custom-built ShelterTech SP Series buildings - perfect for outdoor home and even large, commercial storage. Here's why you should choose the custom ShelterTech SP Series building.
With so many shade and shelter options, how do you choose?
We're confident that we make a product that will satisfy your needs – but how do you choose? This week, we'll be looking at our custom
ShelterTech SP Series
line of buildings to help you understand how this line truly stands out, and why it may be worth investing in.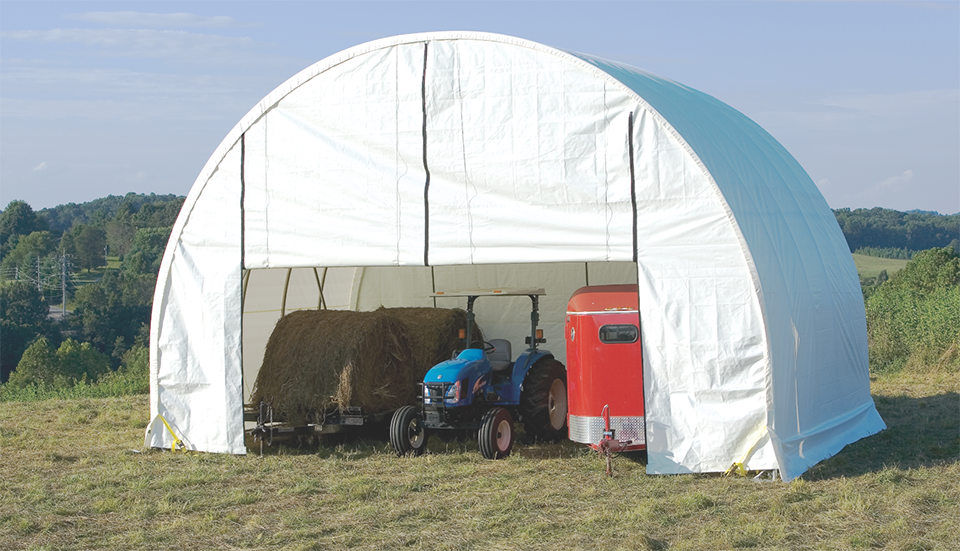 Meet the ShelterTech SP Series Line from ShelterLogic
Rated 5 out of 5 stars
by online customers, the ShelterTech SP Series are a unique line of shelters. Stronger and more durable than the typical ShelterLogic garage or storage unit, the custom 
ShelterTech SP Series
is our premium line of shelter products.
Customize and Choose Your Size
With the largest number of size options to choose from of any of our custom garages, the ShelterTech SP Series can custom built as small as 12 ft. wide, 20 ft. long and 8 ft. high; or up to as large as 30 ft. wide, 21 ft. high and up to 100 ft. long!
We've made it easy to build your own ShelterTech SP Series building with our practical online interface
. You'll begin by choosing your preferred building shape: round, peak or barn, and from there you can choose dimensions for your building. It's important to note that not all sizes are available in all shapes, and that some sizes are only available for some shapes.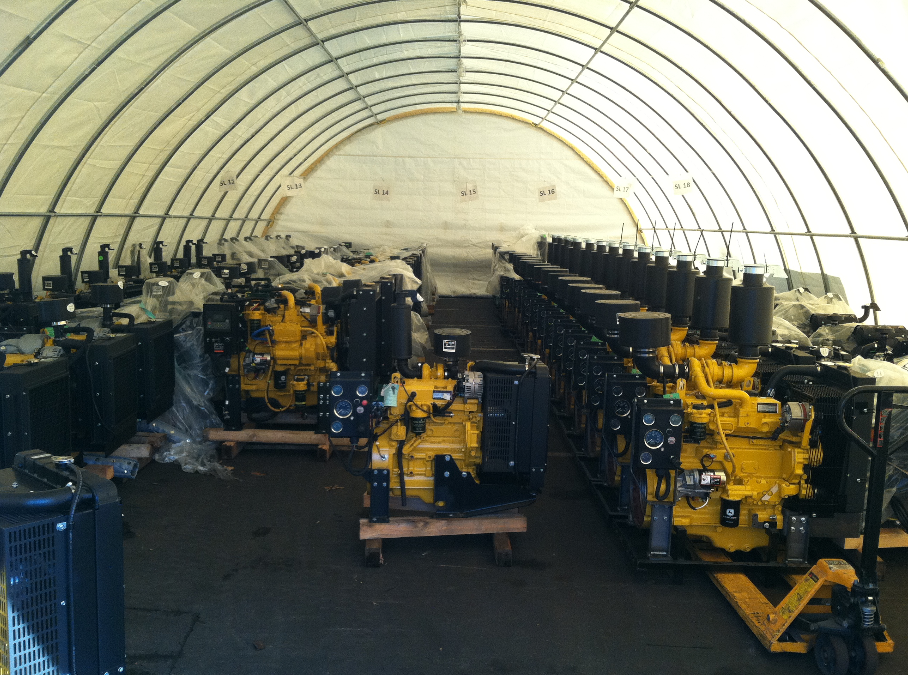 Who is the ShelterTech SP Series For?
Whether you're looking for a storage unit for your tractor, or you're simply looking for a shelter for your car, the custom 
ShelterTech SP Series
is The ShelterTech is not limited to commercial buildings only. While they can be custom built to be big enough to store RV's, tractors and some large boats; you can also custom build a ShelterTech SP Series at the same size dimensions as the 
ShelterLogic AutoShelter
or the
Garage-In-A-Box
. The ShelterTech SP Series is perfect for the consumer who needs custom size outdoor storage, but may not necessarily want to invest in a permanent steel, wood or concrete storage structure. It's for the customer who's looking for something more temporary, or perhaps more portable; but who also requires a product that's built tough enough to withstand high winds and snow loads, and will keep safe what they need stored. So if you're looking for size and strength, then the ShelterTech SP Series buildings might be exactly what you need.
Why Choose a ShelterTech SP Series Over Other Steel Frame Fabric Shelters
At ShelterLogic, we offer a variety of well-made, practical storage units and shelters in a variety of sizes and strengths depending on your needs. In a side-by-side comparison with fabric shelters on the market, the ShelterTech SP Series is considerably stronger, more durable and has been engineered to last longer than many retail line of shelters and garages. To express this, we've chosen one of our popular products - the ShelterLogic AutoShelter - for a side-by-side comparison of the two units.
| | AutoShelter | ShelterTech SP Series |
| --- | --- | --- |
| Frame Materials | High-Grade Steel Frame | Superior Grade Galvanized ASTM A500 Grade B/C U.S. Manufactured Steel Frame |
| Pipe Frame Diameter Dimensions | 1 3/8 in. diameter | Up To 2 7/8 in. diameter (depending on size) |
| Cover Attributes and Strength | 5.5 oz. Ripstop Fabric Cover | 14.5 oz Heavy Duty or 21.5 oz. Ultra Duty Fire Rated Cover |
| Wind and Snow Rating | No | Up to 180 MPH wind load and 120 PSF snow load (depending on size) |
| Patented ShelterLock Stabilizers | Included | Included |
| Warranty | 1 year | Up to 15 years (depending on specifications) |
We provide a 3-year warranty on the frame of the ShelterTech SP Series, and up to a 15-year warranty on the 21.5 oz. PVC cover. The
Autoshelter
, however, has a 1-year warranty in total. What truly makes this premium line of steel frame, fabric shelters stand out is that they are custom made to meet your needs and built to last longer than many similar buildings on the market today. For questions or comments about our line of premium shelters, made to order shelters, contact our customer service department at
1-888-781-1418
 or read our
SP Series Customer testimonial, here
.