If you service or detail cars, whether as a fun pastime or as an extra source of income, you need a place to complete your projects without inclement weather or lack of space getting in your way. Instead of constantly swapping cars in your personal garage or working under the hot sun in your driveway, find out how to easily create your own DIY auto repair shop with ShelterLogic.
Consider Structure Materials.
First, choose the ideal structure for your DIY auto repair shop based on your budget, property capabilities, and commitment level. We recommend one of these two options:
Fabric Garages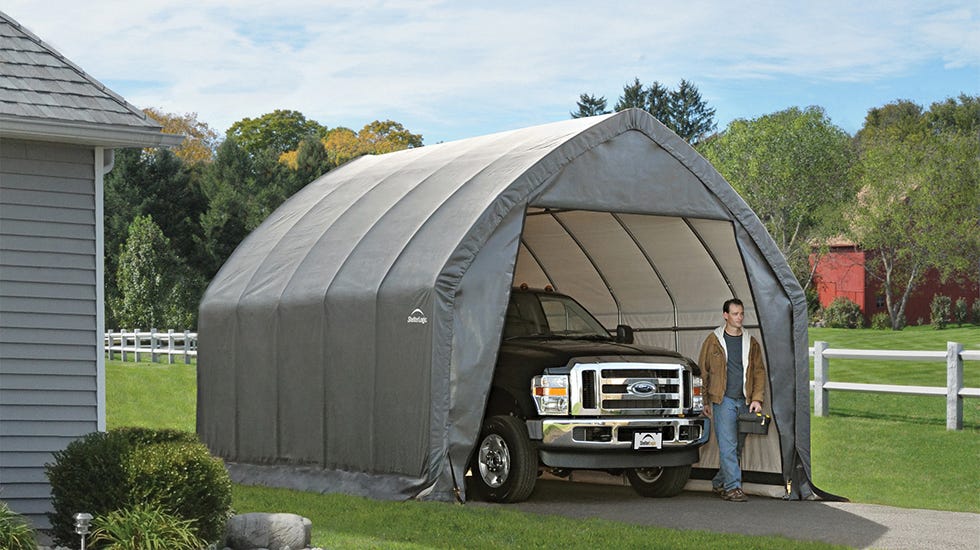 Fabric garages
 are incredibly easy-to-utilize and low-maintenance structures.  Offering both short-term and long-term vehicle storage space, a fabric garage provides added space to work on cars and keep your latest project protected from the elements. And as mentioned in our
benefits to temporary storage blog
, they rarely, if ever, require added permits or property renovation. Use your fabric garage virtually anywhere and relocate when necessary for an accessible and portable DIY auto repair shop. Get affordable, reliable, and painless repair space with our selection of quality fabric garages.
Steel Garages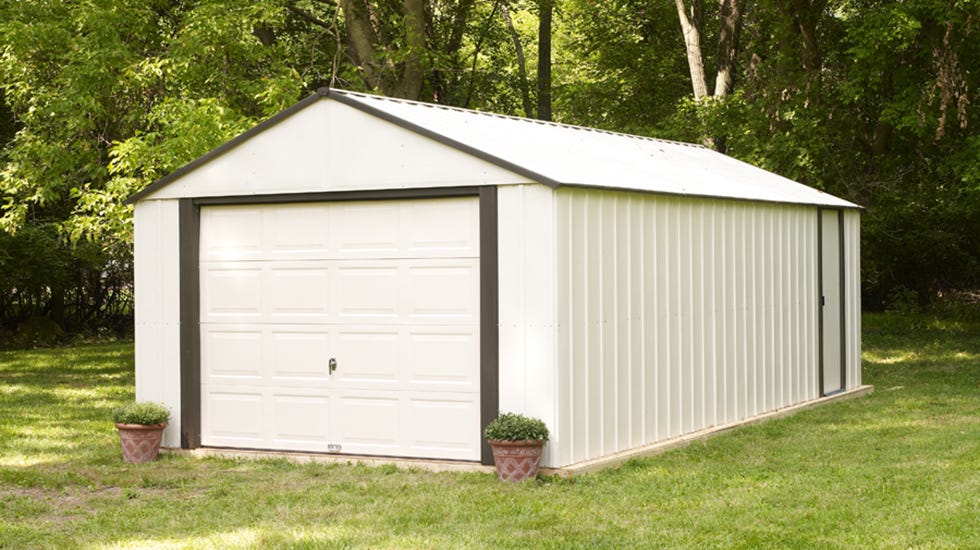 Considering a more permanent at-home repair shop? An all-steel garage offers an extremely durable, spacious, and versatile workshop or hobby space. Options such as the
Vinyl Murryhill Storage Building
feature a roll-up garage-style door, vinyl-coated exterior, and a substantial amount of space inside. Not to mention, compared to a fabric garage, this unit features lockable doors for added security and protection.
PRO TIP:As mentioned earlier fabric garages typically don't require building permits or property renovation. Note that a permanent steel structure could require permits or added fees, so check your local zoning laws and building ordinances before choosing your ideal structure.
Determine What You Need Inside.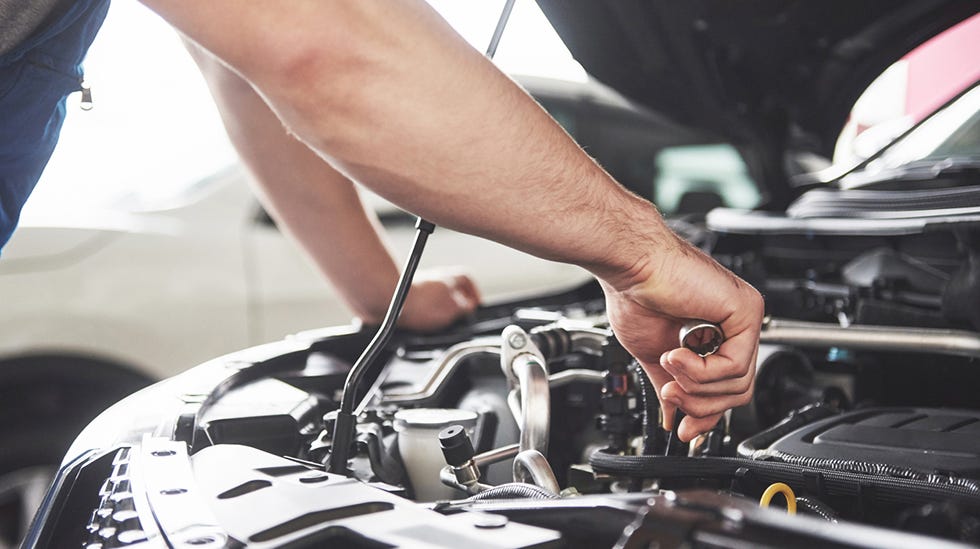 A DIY auto repair shop certainly needs at least some of the tools and equipment of a professional shop. From small supplies such as wrenches and sockets to larger items such as air compressors and car lifts, know what you need inside in order to accomplish your goals. You can see this list of
garage necessities
to help you determine what you need inside. Further, choose the right supplies to keep inside depending on your structure. As mentioned earlier, many steel garages will offer more security with lockable doors. However, fabric options such as the
ShelterCoat
allow you to customize your structure to the exact specifications for effectively housing any and all equipment, big or small. Consider the factors most important to you in order to successfully utilize your structure.
Maximize with Accessories and Proper Maintenance.
For a functional, reliable, and productive mechanic shop, add a few helpful
accessories
to your structure. Shelves like the
ShelterShelf
for a fabric garage or this
Three Tier Shelf Kit
for your steel garage help keep supplies organized.
Ventilation kits
add airflow in your fabric garage, while
tool hanging racks
further provide tool space in your steel garage. Also, perform regular maintenance in order to maximize the lifespan of your structure. Whether you decide to enjoy an at-home repair shop for years to come or want to repurpose your structure later for other needs, get the most out of it with proper care. Click
here
for maintenance tips for your all-steel garage. Or, check out
this blog
for info on maintaining a tarp building.
Shop Garages for Your DIY Auto Repair Shop
Looking for more garage options for your ultimate DIY Auto Repair Shop? Shop our garages section for plenty of sizes, styles, and options to choose from for your ultimate workspace.