When the weather starts cooling down, who doesn't love kicking back and relaxing by the fire and warming up with friends and family? It's one of the best parts of fall and winter. So if you're planning on bonfires or hot chocolate by the fireplace, you will need lots of dry firewood. Learning how to stack firewood will help ensure your fires burn hotter and more efficiently.
Choosing the Right Storage Solution
One of the most important ways to make sure your firewood stays dry is to protect it with the right rack.
Firewood racks
keep your wood off the ground, which means it stays dry and away from pests. Firewood racks also help with ventilation and seasoning. If you plan on storing large amounts of firewood, the
ShelterLogic 12 ft. Firewood Rack with Cover
is a great choice. It comes with a polyester cover that you can also adjust to fit up to 24 inches in lengths of split wood. This model holds 3/5 cord of wood and as a bonus, is simple to assemble. If you're looking to store a smaller amount of firewood, the
Ultra Duty Firewood Rack
is a 4 ft model with a 2-way adjustable cover. This rack also includes:
Ultra-Duty 16 Gauge steel frame construction
I-Beam reinforced cross spacers for extra stability
Premium powder coat finish
Pro tip: It's best to store your firewood rack inside your outdoor shed, or somewhere in your back yard. Never store firewood indoors; you could introduce pests like termites to your home!
How To Stack Firewood for Optimal Performance
Now that you know how important it is to find the right rack for proper seasoning, now it's time to learn the how to stack firewood. Although there are several different stacking methods to choose from, here are some tips and tricks to make sure you'll get the most heat from your firewood.
Split Firewood Before Stacking: Splitting the wood prior to stacking increases exposure to air, which gives it extra time to dry.
Stack Wood In Alternate Directions: If you stack your firewood this way, it allows for a little more space in between the wood. That means better ventilation, and dryer wood.
Stack Loosely: If you stack your wood loosely, you increase airflow around the wood.
Stack Bark Side Up: Although you might not think of this detail, storing wood bark side up will reduce moisture in the pile.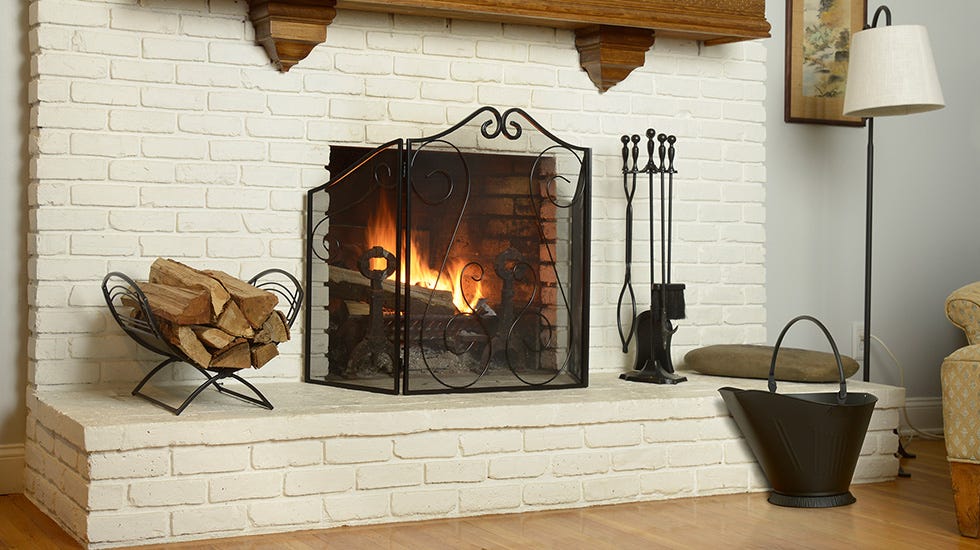 Must-Have Accessories This Winter
Now that you know how to stack firewood properly, here are a few accessories to make your life easier when it comes to burning firewood. The
Haul-It Wood Mover
will make transporting firewood from your
seasoning shed
or outdoor firewood rack a breeze. It's sturdy frame and easily assembly will making hauling wood around your property a manageable task. This
classic log holder
means you can store your wood fireside, mixing functionality and fashion. This is an attractive addition to any indoor or outdoor area!
make sure your firewood stays dry
this winter. Now, you're on your way to hotter fires and even more bonfire fun!