When space is getting limited in your backyard, it may be tempting to start stashing those gardening tools and extra pool accessories in your garage. But when it starts to get cramped, getting an attractive and durable shed is a great way to guarantee you'll have enough room for your vehicle, lawn equipment, or anything else you need to store on your property. Before deciding on an outdoor storage solution, it's important to think about your needs. Choose from
steel or fabric sheds
that won't break the bank, and will last you season after season. Use one of our versatile shed solutions to store and protect ATV's, snowmobiles, pool items, garden tools and much more. To find out what shed solution is best for you, you'll want to do some planning.
First Things First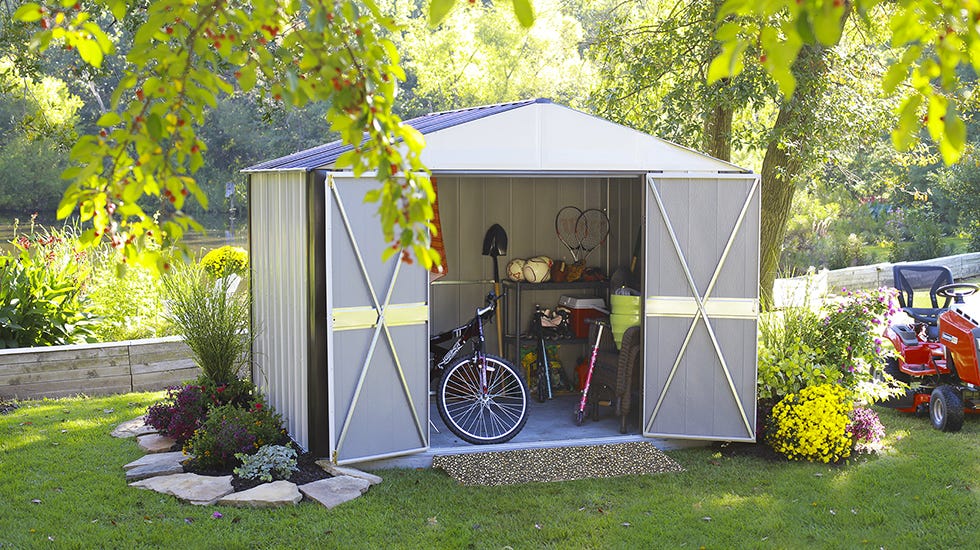 One of the biggest mistakes people make is failing to
check with their local zoning department
before building a shed. Imagine taking all that time to build your new structure, only to learn that you're not up to code. Do yourself a favor and take that added step before beginning construction. It will save you time, money, and frustration. An added bonus to constructing a ShelterLogic shed is that most do not require a building permit. You should also take some time to measure the area where you want your shed, and think about what you'll be storing inside. If you create a shed that's too small, your belongings will be crowded and difficult to access. If you construct a shed that's too big for your yard, you may end up taking space for other leisure items. Doing some simple measurements will help tremendously in the long run.
Building a Shed in a Snap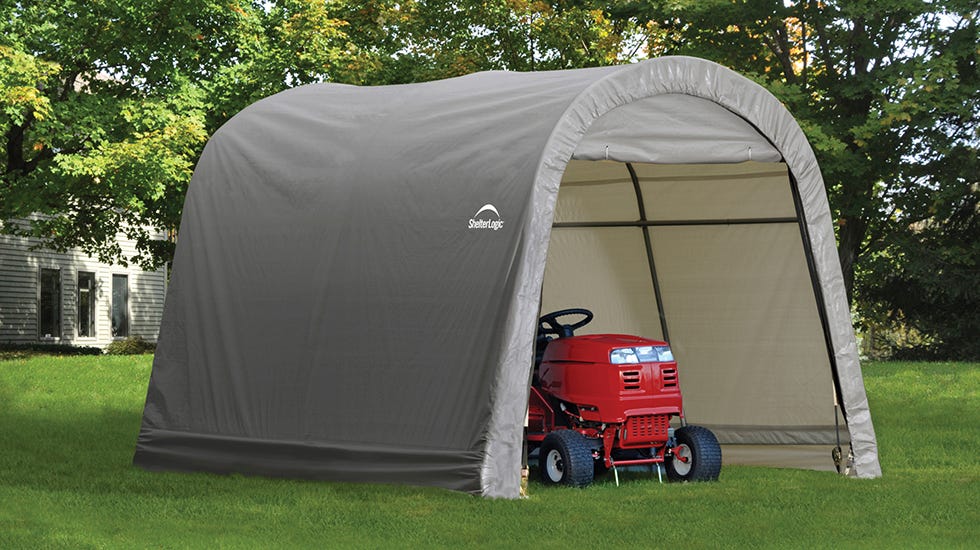 When you think about the time it takes to build your own storage solution from scratch, it may seem overwhelming. For an affordable shed with simple setup, the
Shed-in-a-Box RoundTop
is a perfect choice. Not only is it easy on the wallet, it's designed for use in every season. The all-steel frame and premium powder-coated finish ensure your shed won't corrode and rust over time. Its durable rip-stop fabric cover is made from a tough PVC fabric, and this she's patented ShelterLock stabilizers give our fabric sheds stability.
Anchoring Your Shed
When building a shed, it's essential to anchor it to the foundation. Anchoring not only increases the safety for anyone using the shed, it will also add to your shed's longevity. When you choose a ShelterLogic shed, you'll need to figure out which anchors best fit your needs. This depends on what type of shed you're buying, as well as the type of land you'll be building on.
This easy guide
will help you to decide which anchor will work best for your storage solution. Whether you have a steel shed or a fabric one, you'll want anchors and accessories for your building. Find what's right for you below.