Shade Sails and Cloths: Creative Patio Covers for Your Pool and Patio
If you're planning to spend a few more hours of your week relaxing by the pool, garden or patio, you'll want to be sure your outdoor living space is comfortable, attractive and a great place to be – all at an affordable price!
One great way to add some flair and versatility to your outdoor living space is by installing attractive and affordable shade sails or to add a shade cloth to your pergola.
---
Shade Sails: Affordable and Stylish Patio Covers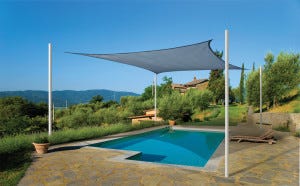 Shade sails come in a variety of different sizes, shapes and colors and can be attached to walls, poles and even trees. They are easy to install and they make perfect patio covers. Functional and attractive, sun shades are perfect for any pool, patio, or garden and are available in a triangle shade sail or a square shade sail.
Starting at
$29.99 for a 12x12 canopy
, triangle shade sails and square shade sails come in several colors. They offer sun protection and come equipped with hardware for easy setup.
Great for play areas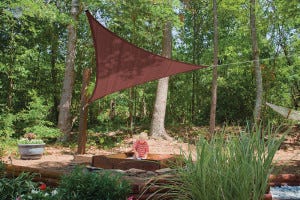 Triangle shade sails
are perfect for outdoor and garden play areas that require appropriate shade from the sun and heat. They provide UV protection from the sun, and shade from the summer heat.
Perfect Patio Sun Shades
Our
16x16 canopy
provides a shady spot for your outdoor patio and adds a perfect finishing touch to your outdoor living space.
Shade That Corner Spot
Triangle shade sails are perfect sun shades for corner areas and corner patios. They make a perfect functional accent to any outdoor corner area. Shade Sails have a variety of different uses, and unlike traditional canopies you'll never have to worry about moving them from one location to another. Click the button below to view our entire selection of square and triangle Shade Sails.
---
Add an Attractive Shade Cloth to Your Pergola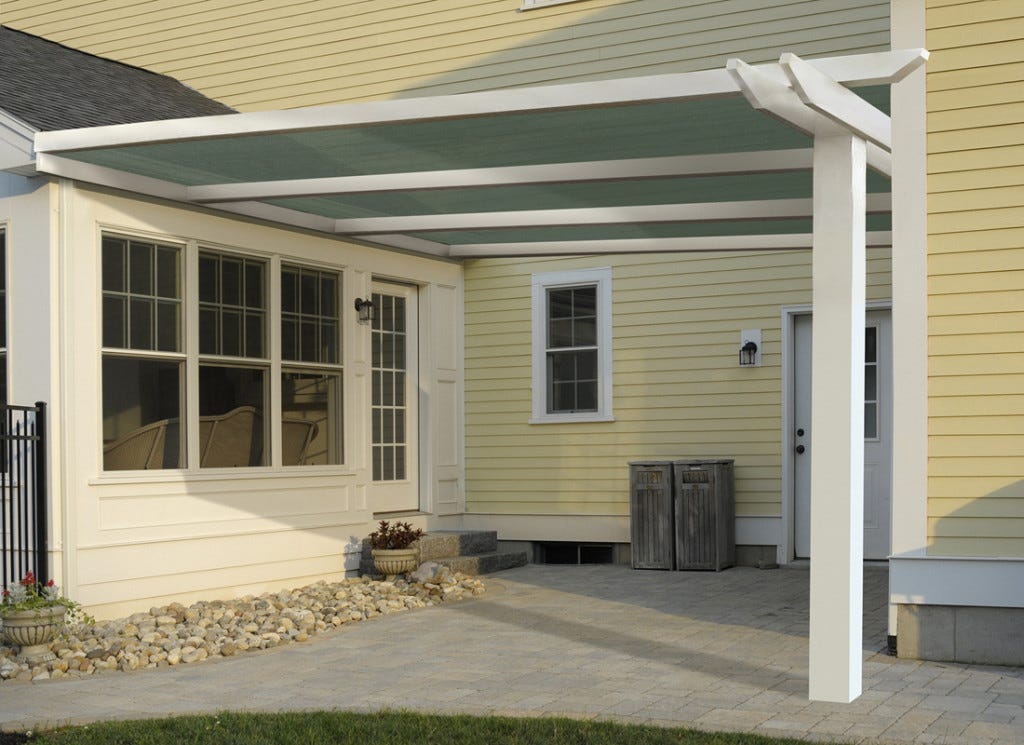 Shade Cloths are extremely versatile; they can be used as great looking patio covers for your pergola, or even as a privacy screen to shelter your building or structure. You can click on the button below to view our selection of Shade Cloth products.
---
See our entire selection of Shade Cloth and Shade Sail products.