When it comes to Valentine's Day, finding the perfect gift for that special someone can be tricky. While most people typically opt for the simple flowers, chocolates, and teddy bears, a gift that's meant just for your partner shows you truly care. For the outdoor enthusiast in your life, why not wow them with a fun and useful gift they'll really appreciate? Whether you both enjoy camping, gardening, or simply being in nature, check out ShelterLogic's picks for the ultimate gifts for outdoor lovers this Valentine's Day.
Gifts for Outdoor Lovers this Valentine's Day
For the Gardeners
Do you and your partner enjoy growing plants, flowers, herbs, produce, and more from home? Whether you're growing beginners or planting pros, find your green thumb together with these useful and practical items for your garden.
start planting within a month after the holiday
!
For the Adventurers
If your idea of "date night" consists of camping, the beach, or backpacking somewhere with your loved one, you need something portable and lightweight for your next outdoor adventure together. Check out the ultimate gifts for outdoor lovers that say "Where will we go next?" this Valentine's Day.
here
.
pop-up canopies
include more styles and sizes that feature exceptionally lightweight, durable, all-terrain and infinitely adjustable options. Find
portable folding chairs
that are perfect for camping, the park, trips to the beach, sporting events and more. No matter where you're headed next, outdoor lovers will have no problem finding shade and comfort with these on-the-go instant solutions.
For the Backyard Homebodies
Although you consider yourselves outdoor lovers, you and your partner may not need to go far to celebrate Valentine's Day this year. With a few backyard solutions, you and your partner can have a more attractive outdoor space without too much effort. Give these useful and practical outdoor gifts to help transform your backyard, deck, or patio into a private oasis for you both.
shade cloths
to find the right one for your backyard.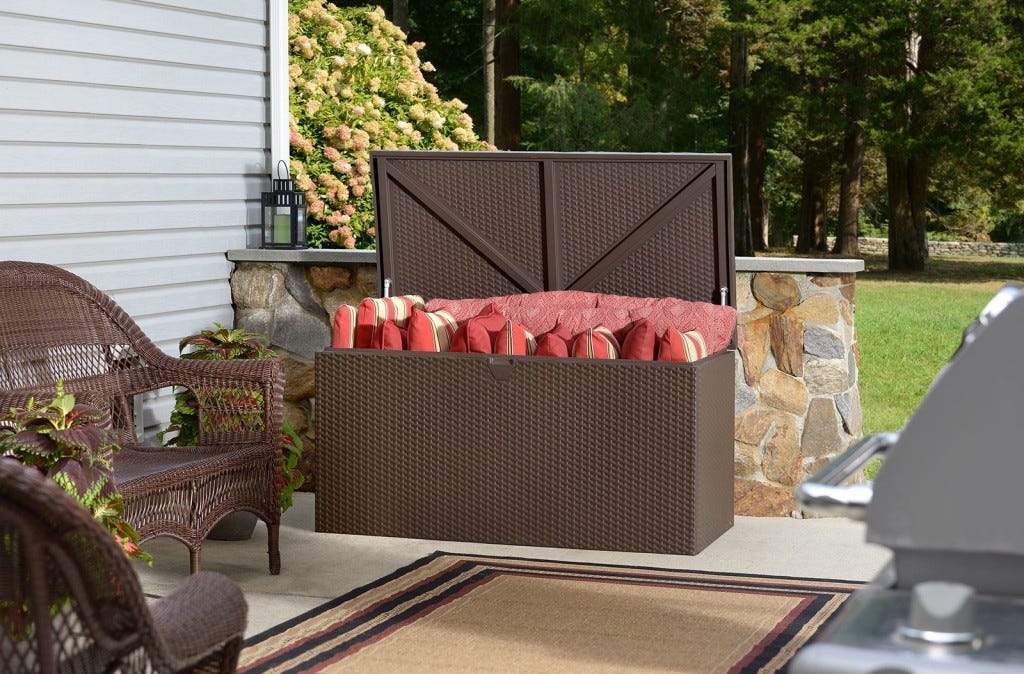 anthracite
and
espresso
colors to complement any deck, patio, or home exterior. Want more Valentine's Day gifts for outdoor lovers? Check out more storage and outdoor solutions from
ShelterLogic
and
Arrow Sheds
for the ultimate outdoor space you and your loved one can appreciate this holiday.