COMPARE OUR WIND AND SNOW RATED SHELTERS
We're experts in developing tough wind and snow rated garages, shelters, and carports. Depending on your needs and budget, you'll want to review the best building that fits your needs.
Certified vs. Standard Wind and Snow Load Rated Buildings: What's the Difference?
---
Not all wind and snow load rated shelters are built the same. When choosing between a certified wind and snow load rated shelter or garage versus a standard wind and snow load rated shelter, you'll find that all are made strong, but the certified wind and snow load rated buildings are premium quality and offer enhanced durability. Compare the buildings below and get to know the difference.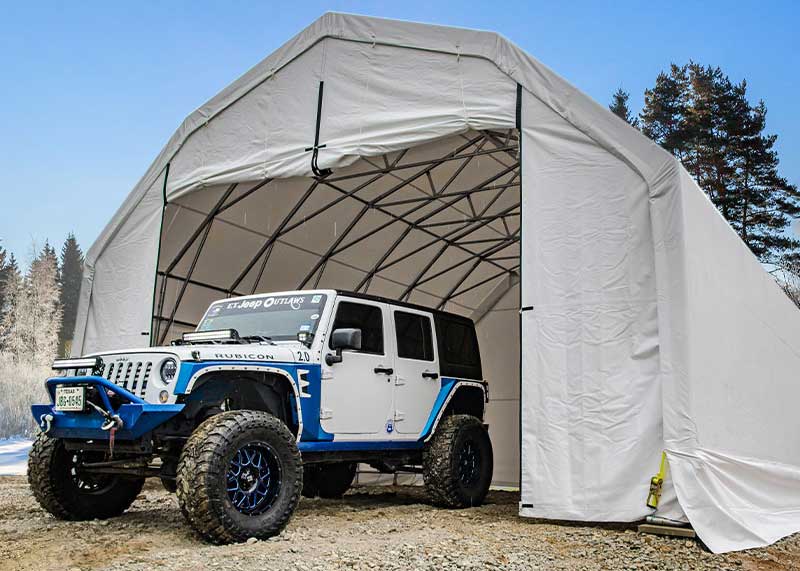 Why Choose ShelterTech SP Series for your Wind and Snow Rated Shelter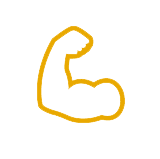 Tough, ASTM certified galvanized steel frame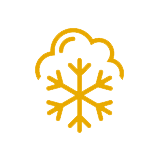 Certified wind and snow load rated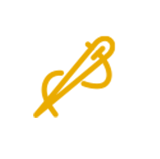 Ultra-strong, rip-stop UV treated fabric cover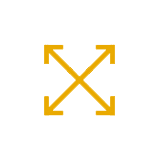 Configurable up to 30 ft. wide, 100 ft. long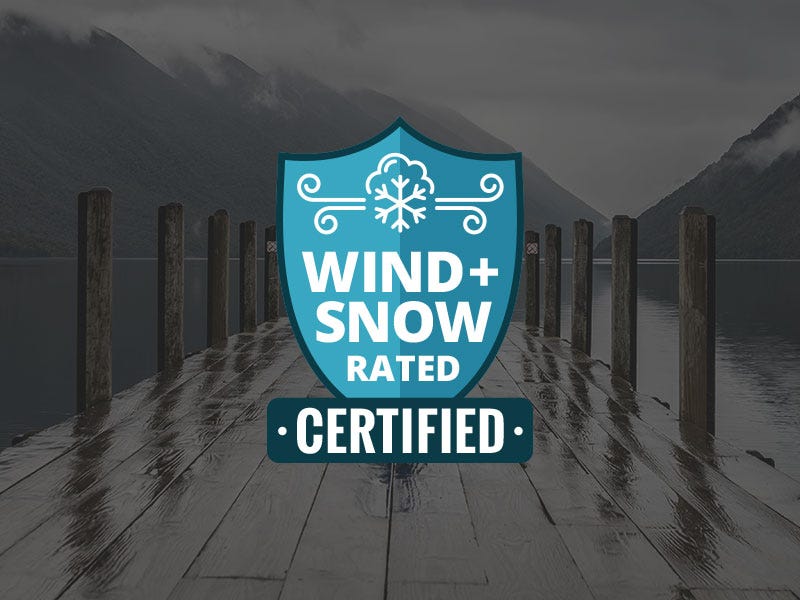 WHAT IS A CERTIFIED WIND AND SNOW RATING AND WHY IS IT IMPORTANT?
Whether you choose to store or shelter your classic car using the ShelterTech SP Series, or one of our configurable carport models, it's important that you maintain your classic car safe, protected, and under some kind of cover.
When it is left under an ordinary tarp, or exposed to the elements, the value of your classic car can depreciate. UV rays, the heat, bird droppings, and acid rain can cause the paint to fade and crack. Also, if a tarp isn't fitted right, the wind can get between it and your classic car, and the flapping of the tarp can scratch its finish. Additionally, humidity can't escape the tarp, and that leads to mold and mildew inside and on the surface of your classic car.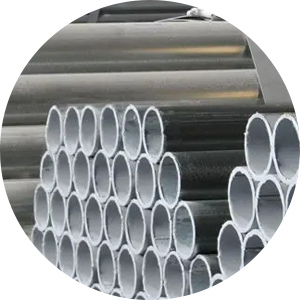 ASTM Certified Steel: Why It's Important for Storage
When you're storing a classic car, you don't want it to be in a building that will fall apart. ASTM certification assures that only quality raw steel is used to make the galvanized steel frame of your ShelterTech SP Series building. The strong, sturdy, ASTM certified galvanized steel pipes used to create the ShelterTech SP Series frame are resistant to rust and corrosion.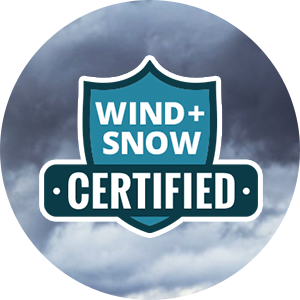 The Advantages of a Certified Wind and Snow Rated Shelter
ShelterTech SP Series buildings are wind and snow rated, which means they're ready to take on tough weather. That means the classic cars you'll store will be safe from the elements in your properly-anchored building. ShelterTech SP Series buildings are engineered to withstand tough winds and heavy snow, and will stay upright regardless of the weather.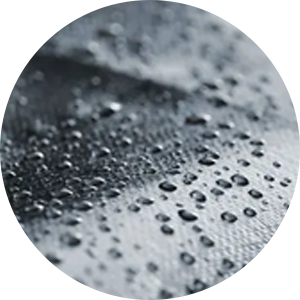 The Benefits of our ultra-strong, rip-top uv-treated fabric
When the cover of your ShelterTech SP Series building looks great, the classic cars you store in them will too. Rugged ShelterTech SP Series fabric covers are made from a durable but flexible PVC fabric that has been specially engineered for outdoor use. Fire, rip, tear, mold, fungus, oil, and chemical resistant, these super-strong covers each come with a pro-rated 10 to 15 year warranty and will keep your classic cars safe in the toughest weather.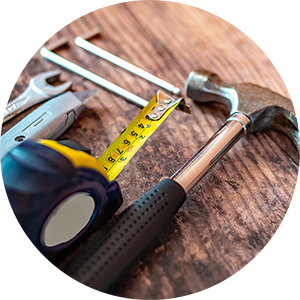 Build your own with configurable options
Do you have one classic car, or a dozen? ShelterTech SP Series buildings are fully customizable. Choose the ShelterTech SP Building that's right for the demands of your classic car collection. You can configure a building as long as 100 ft., as wide as 30 ft., a barn, peak, or round shaped structure, and with the cover weight and color of your choice.
Want to learn more?
Get the ShelterTech SP Series Downloadable Guide
We're confident the SP Series from ShelterTech is a great solution for storing your classic car, but if you still have questions, get the downloadable guide and case study.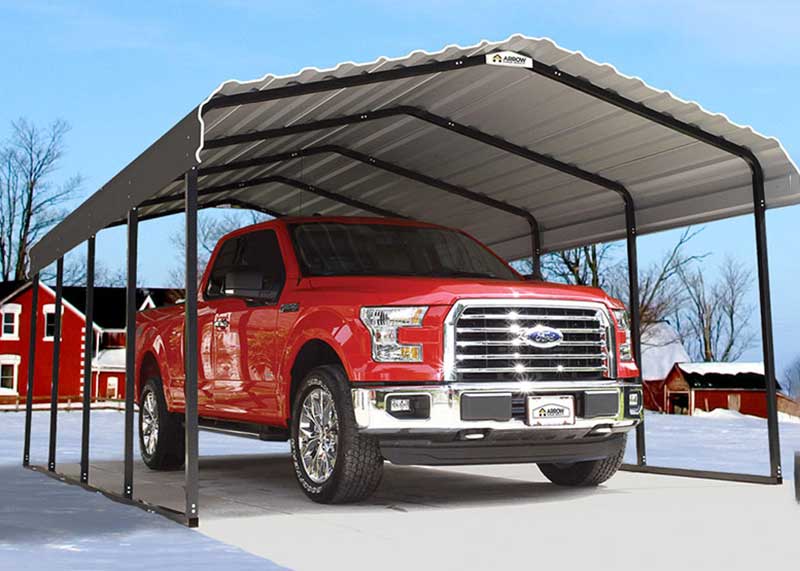 The Arrow Carport for your Classic Car Storage Needs
Looking for a different type of structure to protect your car, truck, SUV, or boat? We also recommend the Carport series from Arrow Storage Products. These durable all-steel structures offer reliable protection from the elements, and come in a variety of configurable lengths and widths for your vehicle storage needs. They also complement your home exterior.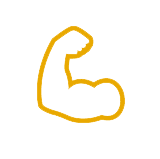 Tough, steel tube frame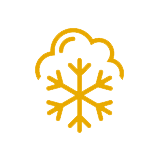 Wind and snow load rated unit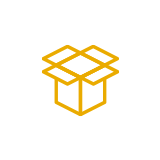 Easy to build straight out of the box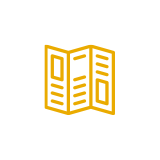 Up to 10-year pro-rated warranty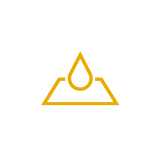 Heavy duty, galvanized steel roof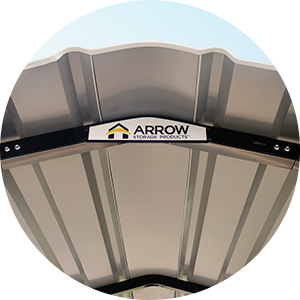 Shelter Under A Tough Steel Frame Carport
The all-steel Arrow Carport series is built tough to shield your vehicle from the elements. Arrow Carports feature a durable 2 in., powder coated, steel square tube frame that provides strength and stability. They have 29-gauge galvanized steel roofs that are treated to protect against corrosion, rust, and other elements, and protect your vehicle from the weather and falling objects. Choose between an eggshell or charcoal finish for your carport's roof to complement your home exterior.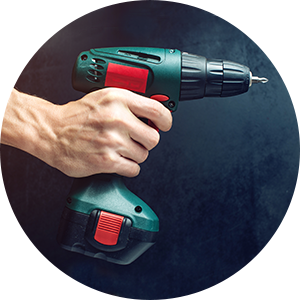 Assembly Made Easy Out of the Box
The Arrow Carport is designed for easy installation with a minimal set of tools. Innovative slip-fit frame connection with pilot holes and self-drilling screws makes the carport easy to assemble. The carport comes with step-by-step assembly illustrations and guides you from preparation through assembly to care and maintenance. Also, each part of your Arrow Carport is marked with a factory number to make them easy to identify.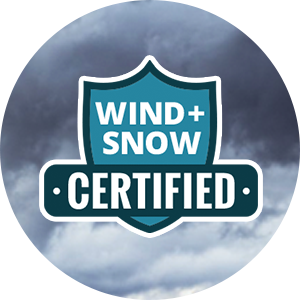 Advantages of a wind and snow load rated Carport
The tough Arrow Carport is built to take on some of the worst weather conditions. Each Arrow Carport is wind rated up to 100 MPH and snow load rated up to 35 PSF. Even in the worst of storms, you'll have peace of mind that your Arrow Carport will not suffer from storm damage, and that your classic car will stay safe.
Configurable Carport Shelters, Made To Last
At Arrow Storage Products, we stand behind every product we sell. The Arrow Carport comes with a 10-year limited warranty, which covers failures due to damaged caused by rust during normal use of the structure. We will replace any part found to be perforated by rust under normal use and service within that period. We will send replacement parts free of charge that are found to be defective or missing.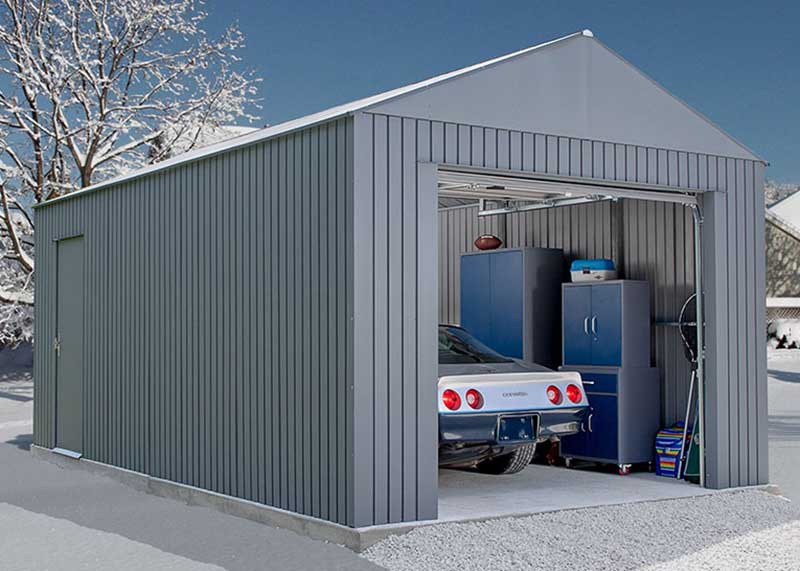 SOJAG Everest Steel Garage
Choose the All-Steel SOJAG Everest for Secure Storage.
If you're looking for a strong steel garage that's built to last, then check out the SOJAG Everest. This wind and snow rated garage can provide tremendous protection from the elements and is configurable in a variety of lengths to suit your storage needs.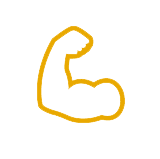 Tough, durable steel construction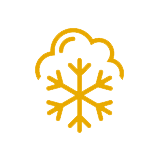 Certified wind and snow load rated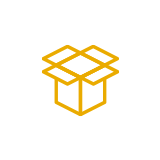 Easy to build right from the box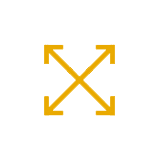 Configurable up to 100 ft. long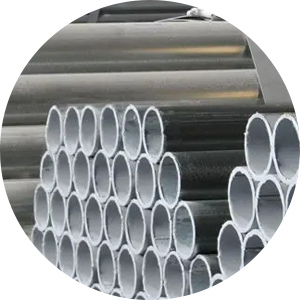 ASTM Certified Steel: Why It's Important
You don't want to park your car in a building that will fall apart. The SOJAG Everest is made strong and is made with tough Galvalume steel that's plated with aluminum, zinc, and silicone for exceptional corrosion resistance. The Everest is finished with a premium textured paint that provides additional protection to the steel and gives it a stylish matte finish.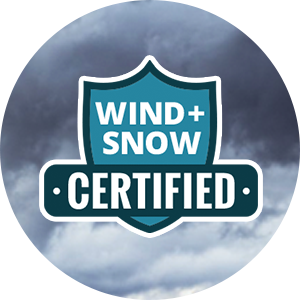 The Advantages of a wind and snow rated Steel Garage
SOJAG Everest steel garages are wind and snow rated, which means they can take on tough weather. That means your car and anything else you plan to store inside it will be protected from the elements in your properly-anchored garage. SOJAG Everest garages are engineered to take on tough winds and heavy snow and will stay upright regardless of the weather.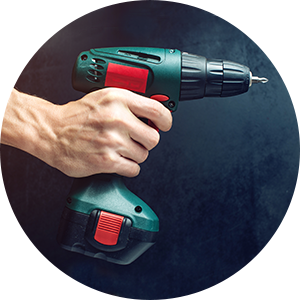 Easy to Build Out Of The Box
You don't need to be a master craftsman to put together a SOJAG Everest steel garage kit. Everything you need to assemble and properly anchor your SOJAG Everest is right in the box, along with easy-to-follow instructions. But if you need assistance, we can give you a hand, too.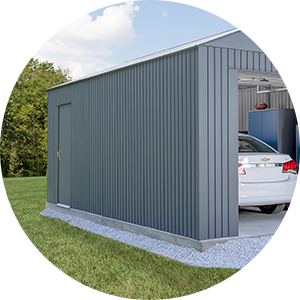 Customize Your Own Steel Garage
Get the right sized steel garage for your storage needs. SOJAG Everest buildings can be configured in lengths as short as 10 ft. and as long as 100 ft. Whether you need a place to park your everyday ride, to store your classic cars, or keep other stored items secured, they'll be safe and protected in a SOJAG Everest garage.
SHELTERTUBE AND SHELTERCOAT: MEET OUR OTHER WIND AND SNOW RATED SHELTERS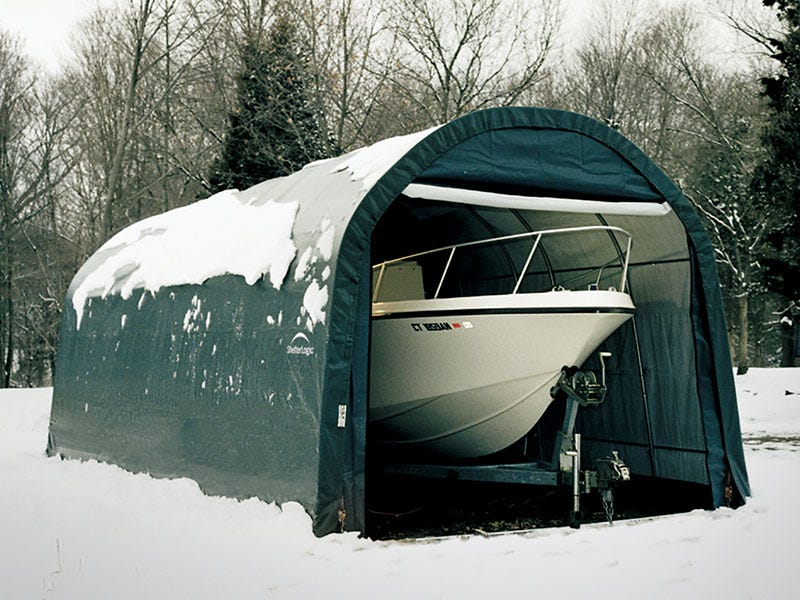 SHELTERTUBE
Need a garage that can take on tough winter weather? The ShelterTube is a unique fabric garage that can be built in lengths up to 100 ft. and features a strong 15-gauge square tube steel frame. The frame makes the ShelterTube garage wind rated up to 80 MPH and snow load rated up to 43 PSF, making it perfect for storing vehicles, equipment, and bulk items all year long.
In addition to length, you can also choose the weight and color of your ShelterTube cover. ShelterTube buildings are available in 3 cover grade options: Standard, Heavy Duty 14.5 oz, and Ultra Duty 21.5 oz, with color options including green, white, gray, and tan. The steel tube frame has bolt through connections at every connection point to improve the overall strength and stablity, and sliding crossrails to strengthen and lock down the covers and provide a perfect fit.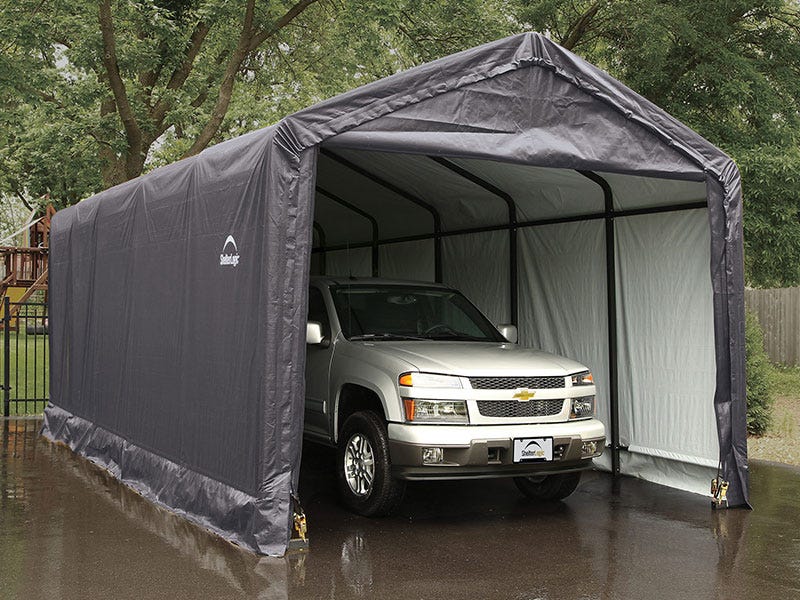 SHELTERCOAT
There are thousands of ways to configure a ShelterCoat building or shelter to your specific needs. These tough fabric structures are affordable, convenient storage solutions that are engineered to tackle tough weather. You can choose widths up to 15 ft., lengths up to 100 ft., a peak / round / barn style building, and your choice of cover weights and colors.
ShelterCoat buildings and shelters feature a sturdy and strong powder coated steel frame, and a ratchet tensioning system that will keep your ripstop-tough cover drum tight. All three cover weights, Standard, Heavy Duty 14.5 oz, and Ultra Duty 21.5 oz, are water resistant and UV treated to protect from mold and sun damage. Your properly-anchored ShelterCoat building will look new for a long time and keep your stored items safe.
Why You Need A Wind And Snow Rated Building
Wind and snow can damage your belongings. Whether you want to protect the vehicle you drive daily, your classic car, a boat, construction equipment, or farming equipment: it's important to invest in a tough storage building.
A building that is rated for wind and snow will stand up to the toughest weather, no matter what time of year a storm hits. Wind and snow rated buildings are specifically designed to stay standing when the weather is bad, which will also give you peace of mind. These buildings will also protect your items from anything else that falls from the sky: from tree limbs that can cause structural damage to bird droppings that can ruin the exterior of your car or boat. Additionally, they assemble quicker and are more cost-effective than a permanent structure.
When your valuables are stored under an Arrow Carport or inside a SOJAG Everest, ShelterTech SP, ShetlerTube, or ShelterCoat building, your items will be protected from the elements and other wear and tear that could cause damage.
When you're deciding on the best options for wind and snow rated storage shelters, first ask yorself how much space you'll need to store items. Then decide if you need an actual storage building, or if a carport might do the trick. Either way, these durable wind and snow rated buildings will certainly keep your items safe, even in the roughest winter weather.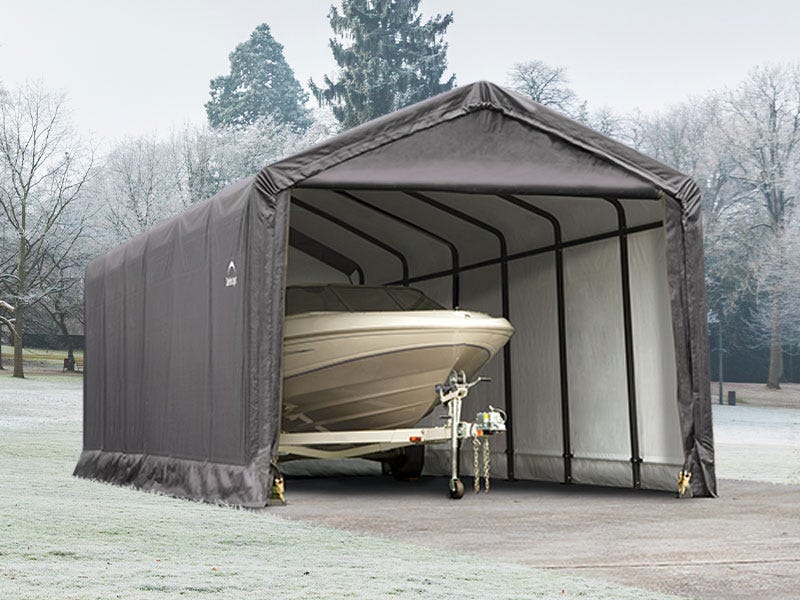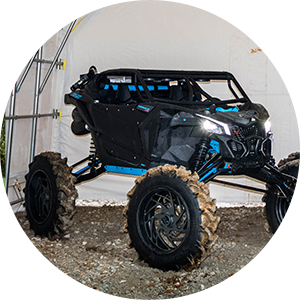 Customizable for your unique storage needs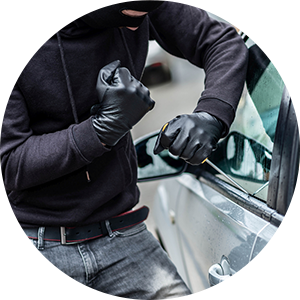 Reduce the Likelihood of Vandalism and Theft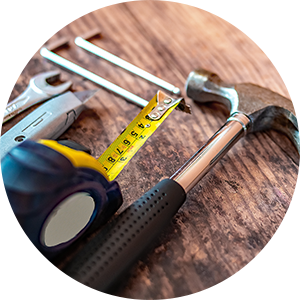 Easy to Build and Require Little Maintenance
Protect your items against inclement weather
CHECK OUT THESE ARTICLES FOR MORE INFORMATION ON WIND AND SNOW LOAD RATED SHELTERS