Looking for the perfect Christmas gift ideas for beloved family and friends? ShelterLogic Group has a wide array of brands with a broad offering of holiday gifts for all types of people in your life. From Gardening Grandkids to your New-Homeowner Niece to Camping Cousins, to your DIY Dad, we've got all the great Christmas gifts you'll need to complete your 2021 holiday shopping.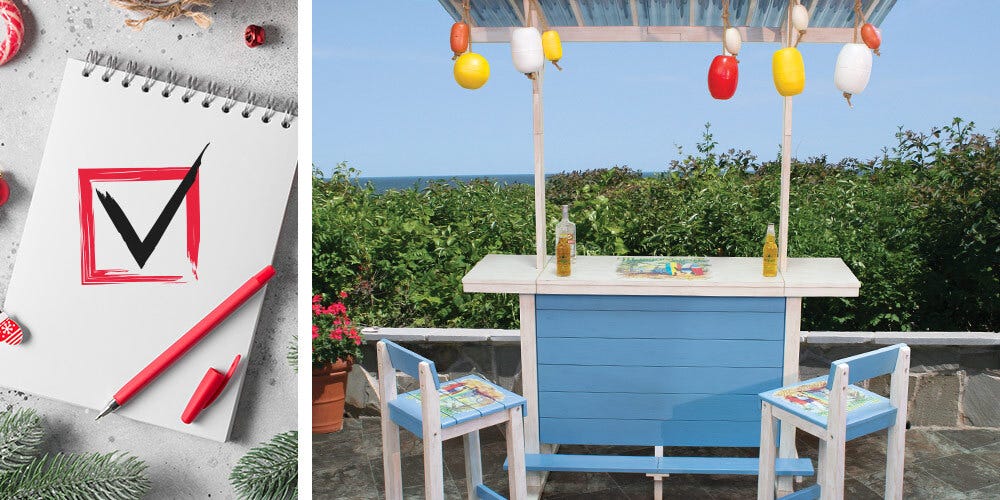 Gifts for the Host with the Most
What do you get for the person who loves throwing parties? How about some accessories that will up their outdoor party game?
The Quikshade Commercial 10 x 20 straight leg pop-up features an easy open top combined with sturdy construction and stylish design. It's ideal for use as a special event canopy or for backyard parties.
The ShelterLogic Max AP 2-in-1 Canopy Pack is great for providing shade protection at any backyard party or outdoor event. It's also perfect for vehicle or boat shade, camping, picnic areas, a pool or patio cover, and much more.
A colorfully-designed Margaritaville Surf Shack Bar is perfect for wasting away the cares of the day on the patio or deck, and for bringing an island vibe to your party. This functional and attractive bar is made from durable poplar wood that has been treated with an outdoor paint finish.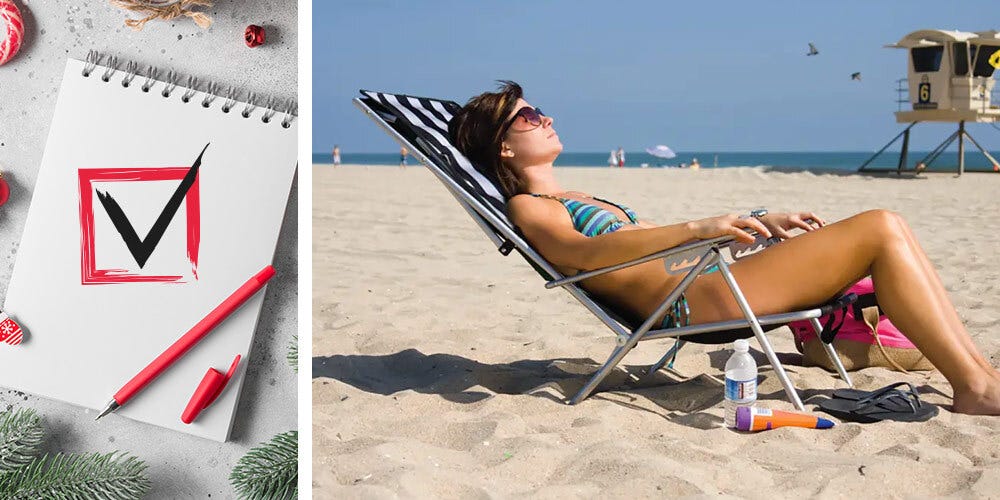 Gifts for the Beach Bum
Got people on your list who can't wait to get sand between their toes? Let them start thinking summer as the winter begins! These beach items are sure to be a hit.
The Beach Recliner Shade Chair with an adjustable overhead canopy provides portable and shaded seating that's perfect for the beach, picnics, or your next outdoor sports event.
The 54 Qt. Stainless Steel Cooler is attractive, and convenient, and keeps food and drinks cold and nearby at the beach.
The kids on your list will love their very own Rio Beach Kid's Lay Flat 5-Position Folding Backpack Chair. At only 6.1 lbs., they'll be able to carry it easily on all of their beach adventures.
Gifts for the Outdoor Adventurer
Want to give an Experiential Gift? Camping and Outdoor gifts are the gifts that keep on giving!
The Smart XXL Camping Cot is perfect for big and tall campers. It has a 4-set strut system with 4 step locks for extra stability. It's 85.5 inches long and offers plenty of sleeping space because there are no end bars.
Quik Shade's Pro Comfort portable chair provides ultimate shade and comfort wherever you need it. This patented chair includes an adjustable canopy and aluminum backed shade that offers up to 99% UV protection.
The 25 in. x 48 in. RIO Gear Aluminum Camp Table is great for camping, tailgating, RV'ing or any outdoor use. Portable, lightweight and functional, this sturdy camping table can hold up to 400 lbs!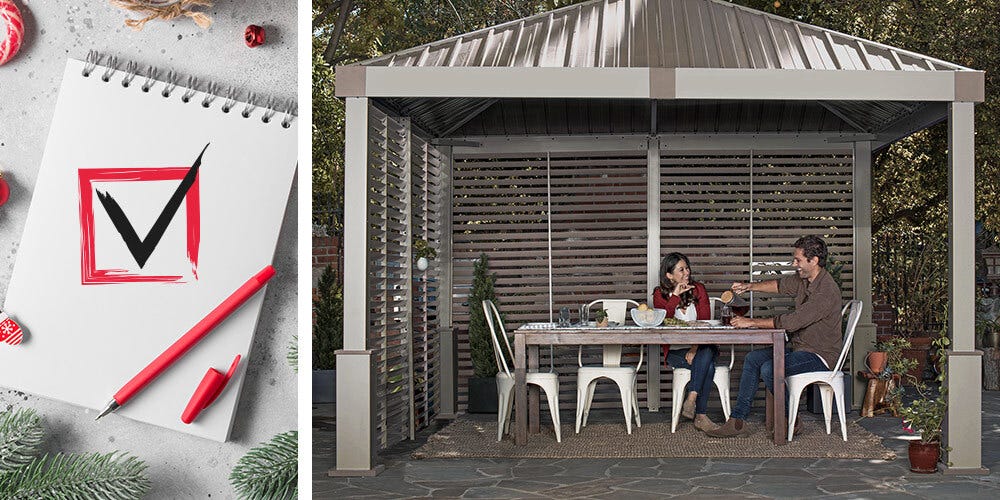 Gifts for the Backyard Lovers
Got new homeowners on your list? How about homewoners who love their backyard time? Check out these gifts for homeowners.
Let the gardener in your life start seedlings or extend their growing season with the GrowIT® 4-Tier Mini Growhouse. The clear PVC cover allows a significant amount of light to reach the plants, and protects plants from harmful UV rays, fungi, and insects.
The Sojag Nanda gazebo offers protection from the sun, and more intimacy. With its two louver walls, you can create the look you want by installing them on any side and even choose to make full or half walls.
The 11 x 11 ft. Redwood Gazebo is a stunning and versatile addition to any backyard space. TThe retractable awning makes this a versatile structure that offers extra protection from the shade and other elements.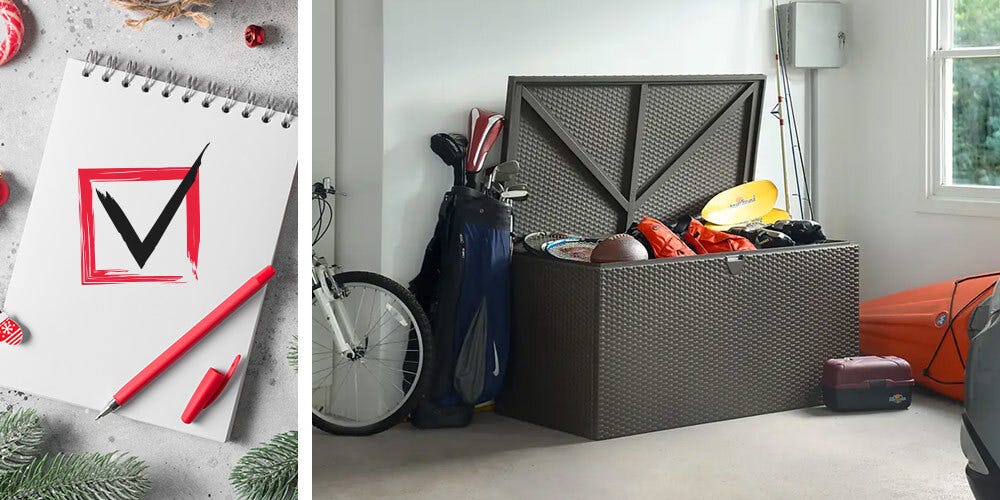 Gifts for the Storage Star
What do you get for the person who has everything in? How about something to store it in? Check out these excellent storage solutions.
The Spacemaker Deck Box is a great steel storage box that's perfect for both indoor and outdoor. It's an attractive and versatile outdoor storage bench with roomy, and convenient storage. It's built tough for the deck, but attractive enough for the living room, too.
The ShelterLogic Shed-in-a-Box has a small footprint and big value when space is at a premium. It's great for storing garden tools, mowers, snow blowers, snowmobiles, ATVs, pool items, or anything you need to get out of the house.
The Arrow Classic Series steel storage shed is engineered to protect landscaping equipment, tools, and gardening supplies, and keep them safe from the elements. The shed's timeless vertical wall panels are finished to protect the shed the elements.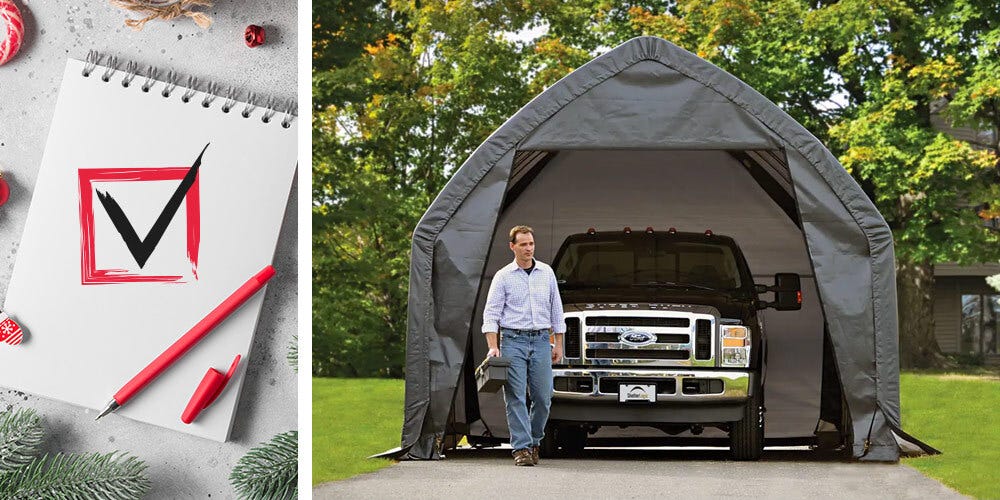 Gifts for the Motor Maniac
Is there a MOPAR enthusiast in your life? How about a driver without a garage? Check out these auto shelters for the drivers in your life.
The all-steel Arrow Carport is a convenient, all-weather shade and shelter solution that's versatile and practical. Use the Carport to shade your vehicle, truck, or ATV, and to even protect outdoor equipment, boats, and more.
The Murryhill Garage is a smart and stylish solution for your storage needs. This prefab steel building provides the space you want for vehicle storage at a fraction of the cost of a traditional detached garage.
40% of vehicles on the road today are SUVs or full size trucks, and the Garage-in-a-Box SUV/Truck was built just for them with a full 8 ft. door clearance. An alpine frame and reinforced roof adds more volume and overall strength to the portable structure.