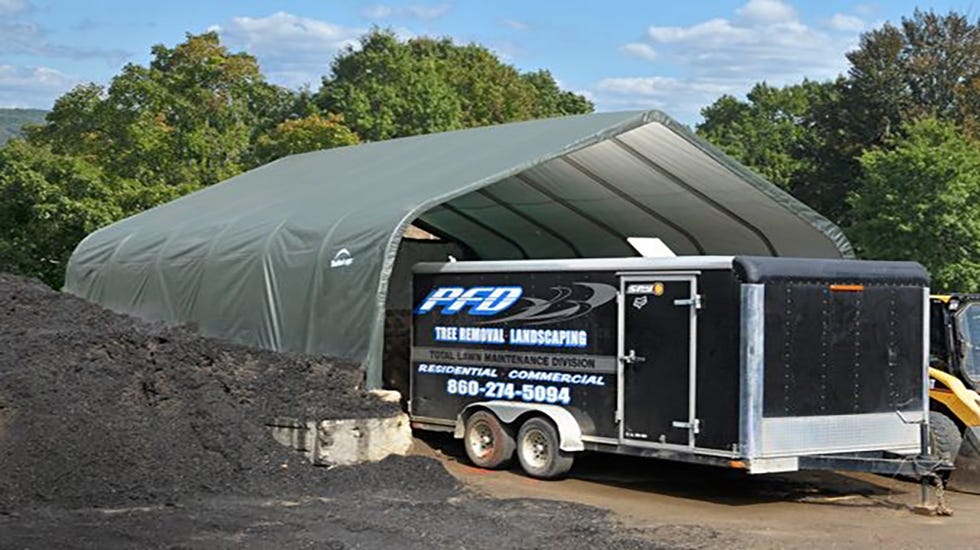 Businesses that conduct work outside require sturdy, dependable shelter to get the job done. Temporary buildings like fabric sheds, garages, canopies, and storage buildings make excellent on-site workshops for a variety of businesses.
If your business is growing at a rapid pace, or it is simply outgrowing its existing space, a temporary building may be the right short-term solution.
What Is a Temporary Building?
Simply put, a temporary building is a structure that is not meant to be permanent. A temporary building like a garage, shed, or carport is cost-effective, and makes the perfect on-site workshop.
There are a few ways that they differ from permanent structures.
For example, the materials used to construct a temporary structure are different. While a permanent building could consist mostly of bricks, concrete, and lumber, a temporary building typically uses lighter-weight materials. However, that doesn't mean a temporary structure is fragile: they are, indeed, built to last. Some temporary buildings are even wind and snow load rated*, which means they are ready to take on tough weather.
Also, while they should always be anchored** for safety's sake, temporary buildings do not need to be built atop a concrete slab or a wall foundation.
Examples of temporary buildings include metal sheds, metal garages, fabric sheds, fabric garages, and canopy tents. While temporary, they are sturdy, stable, and require little maintenance. Temporary structures are easy to assemble and can be taken down or moved when the need arises...
Read more »