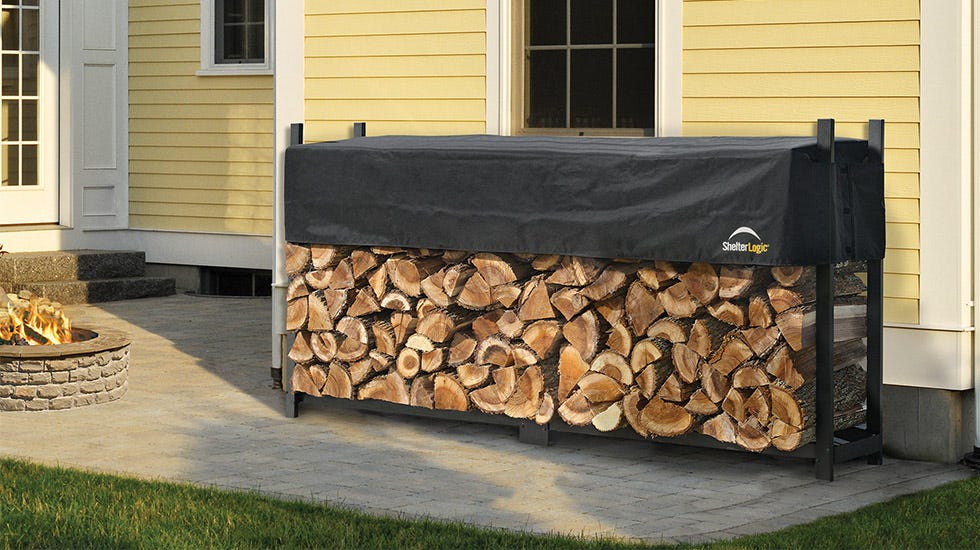 As summer rolls to a close and hints of cooler weather start to show, many of us are looking forward to sweaters, pumpkin spice, and spending time around the fireplace or backyard firepit. If you want to make sure you can quickly and easily build fires all season long, you'll need to start getting your firewood ready as soon as possible.
Anyone who has ever struggled with getting damp wood to burn knows just how frustrating it can be! Drying firewood well before you need it and storing it correctly will help you avoid a lot of wasted time. Here's a closer look at how to dry firewood and why you need to do it in the first place.
Why Do You Need Dry Firewood?
It's much easier and less expensive to have your own firewood on-site rather than having to purchase fire logs every time you want to enjoy a fire. However, you can't simply buy firewood and immediately use it in your fireplace or fire pit.
Many people don't realize that fresh-cut wood (also called "green wood") is usually full of moisture. Before it's ready to use, it needs to age. This process called seasoning, or curing, is an important part of wood-burning best practices.
If you try to use wood that's not properly seasoned, you'll end up with a lot of creosote buildup in your chimney and a home that's full of smoke. Wood that's not properly dried also catches fire slowly, burns for a shorter amount...
Read more »