When it comes to family gatherings, 2020 has been an abnormal year. Sadly, Thanksgiving will also be different from the past. With U.S. Centers for Disease Control and Prevention releasing cautious guidance for holiday celebrations, and several cities and states have also issued warnings traveling and the size of gatherings, this could be the year to start a new tradition: holding your family's Thanksgiving gathering outdoors.
American history tells us that the in 1621, the first Thanksgiving celebration was held in Plymouth, Mass., and it appears the Pilgrims and Native Americans held the Thanksgiving gathering outdoors. While it's largely become an indoor gathering tradition since (and the menu had changed from venison and seafood to turkey and stuffing), the CDC has recommended a change of plans.
Simply put, air circulation is much better outdoors than indoors. With coronavirus rates on the rise during the pandemic, the CDC recommends avoiding gatherings in crowded, poorly ventilated spaces with persons who are not in your household. Hosting people for a small outdoor dinner as moderately risky compared to indoor celebrations, according to the CDC.
Although a Thanksgiving gathering outdoors is safer than one indoors, you and your guests should wear masks or face coverings when not eating or drinking, and allow people from different households to remain at least 6 feet apart at all times.
Will It Be Too Cold for a Thanksgiving Gathering Outdoors?
So far this November, Mother Nature has outwitted the extremely-reliable Farmers' Almanac. A "sprawling dome of high pressure" off the east coast has brought record or near-record high temperatures to the central and eastern United States. Should this system stay put for a while, it could trump Farmers' Almanac's prediction of cold Thanksgiving Weekend with possible snow flurries.
Whether it's a warm and sunny day or a cold day with rain or snow, a party tent, an outdoor canopy tent, or a pop-up canopy tent can be used to protect your guests from the elements. Of the three styles, a pop up canopy is the simplest to set up.
Smaller pop up canopies like a 10x10 ft. can also be used in your backyard to strategically space your guests by household, which the CDC suggests will prevent potential spread from family to family. A party tent as small as 10x20 ft. and as large as 20x30 ft. or a 10x20 ft.  outdoor canopy can also be used to keep households social distanced while still enjoying togetherness.
However, the CDC does not recommend fully enclosing any these structures to keep warm because it cuts down on air circulation. If outdoor temperature or weather forces you to install wall panels, consider leaving one or more sides open or rolling up the bottom 12" of each sidewall to enhance ventilation while still providing a wind break. A patio heater can be used to safely provide warmth.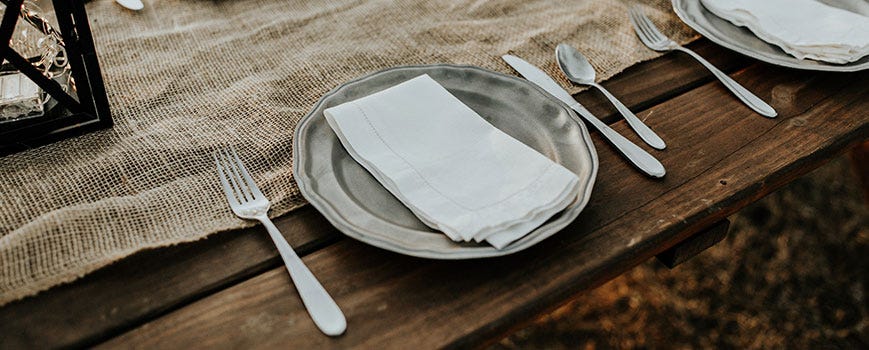 Ideas to Make Your Thanksgiving Gathering Outdoors Safe and Fun
Many of the Thanksgiving traditions we've grown up with won't be able to happen in 2020. But that doesn't mean you can't make your Thanksgiving gathering outdoors fun or start some new traditions to make the holiday even better.
Here are some tips for making your Thanksgiving gathering outdoors a safe and fun family event.
Base the Number of Invites on the Size of your Backyard
If you're inviting guests from multiple households to your Thanksgiving gathering outdoors, then make sure you can seat each household 6 feet apart from each other. Map out table and chair placements in advance, and don't leave out the serving area.
No need to set up any of your outdoor canopies in advance. Just grab a tape measure and spray paint and mark where you'll want your tents and tables to go.
Change the Menu Up
Not everyone has an outdoor kitchen, but that doesn't mean you can't do a lot of your Thanksgiving Day cooking outside.
Instead of cooking your bird indoors, how about smoking your turkey? Also, a deep-fried turkey can be the hit of your Thanksgiving dinner. Of course, you need to be very careful when you deep fry a turkey because accidents can happen.
You can use your grill to cook a variety of vegetables. But if you want to do something a little different for your Thanksgiving gathering outdoors, how about grilled corn on the cob? You can grill corn on the cob with the husk on, or the husk off.
Set Up a Tailgate Area
Let's face it: at most Thanksgiving gatherings, there's always that one person (or at LEAST one person) who cares more about watching the football game than anything else. That's because Thanksgiving has become synonymous with football in the United States.
Let the football fans enjoy themselves. You can set up a tailgate tent and let the sports fans enjoy their moment. Just set up a TV monitor, set up some portable chairs, and fill a patio cooler full of drinks and your football fans will forget about everything else until the turkey is carved. Heck, you could even set up some camping folding chairs instead: the built-in table tray will make it easier for them to eat while they watch the game!
Plan Dinner for the Warmest Time of the Day
You may catch a break and have a late-summer-like day weather-wise or live in a region where you don't have to crank up the heat indoors yet. But for a lot of people, Thanksgiving Day temperatures usually dip into the 40s.
Host your Thanksgiving gathering outdoors at the warmest time of the day. For most parts of the country, that can be anywhere from noon until about 3 p.m. However, with the sun setting before 5 p.m. in many places, you may want to make sure your meal ends by 4 p.m.
Remember, the reason you're taking your Thanksgiving gathering outdoors is because circulating air is safer than stagnant air. Fully enclosing your party tent, pop-up canopy, or canopy tent defeats that purpose.
Instead, use outdoor heaters. They are great for keeping your family and guests warm so you can keep the shelter open. Also, if you have a firepit, you can set it up near your tents or canopies to keep guests from shivering.
Add Virtual Guests to the Dinner Table
Because of the pandemic, travel has become high risk, which means the usual out-of-town guests will need to stay home. Also, since COVID-19 seems to affect the elderly and those with underlaying conditions, many local family members are going to have to go it alone, too.
However, you can still gather virtually with those who can't come to your Thanksgiving gathering outdoors. Whether it's by Zoom, Google Meet, facetime, or another social media or video chat app, your loved ones don't have to completely go it alone.
While you won't be breaking bread in the same room, you can still coordinate your menus and have your dinners at the same time. Work with the hosts of each household to plan a few similar dishes on each family's menu. That way you can enjoy similar or the same appetizers, side dishes, and desserts.
After dinner, your individual cohorts can enjoy drinks and conversation by the firepit, play online or interactive games, do some online Black Friday and Cyber Weekend shopping+, or share family photos online.
Make the Most of Your Thanksgiving Gathering Outdoors
Saying that 2020 has been a year like no other goes without saying. Families have had to make sacrifices like never before for the sake of their community's public health.
As the second wave of COVID-19 hits, your holiday plans are going to have to change. But hosting a Thanksgiving gathering outdoors, keeping your guest list small, frequent hand-washing, and wearing masks, can certainly be a fun alternative for 2020, and possibly a new holiday tradition.