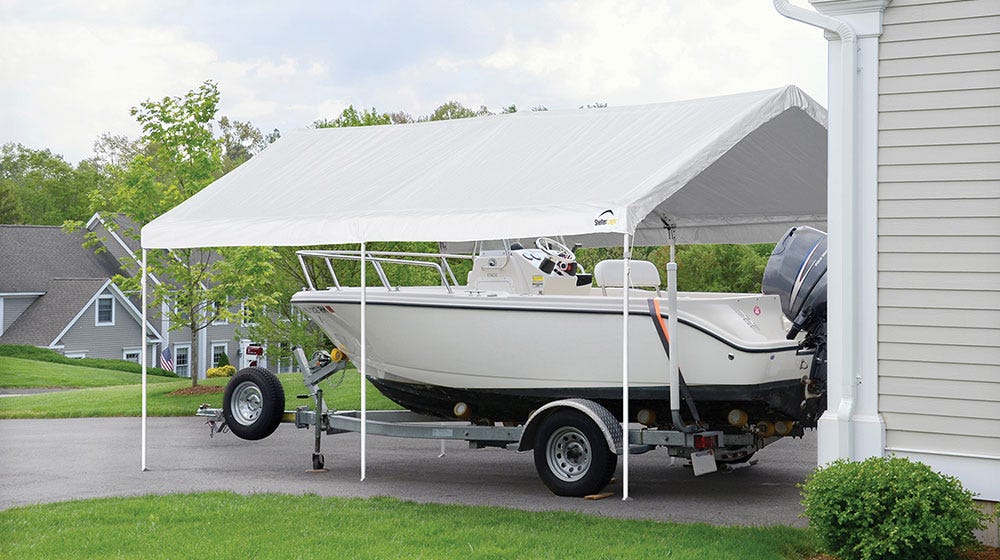 Enjoying the safety and security of your ShelterLogic canopy tent is one thing – but learning how best to keep it serving your cause for years to come is quite another.
Much like cleaning your gutters or changing the oil on your vehicle, learning how to clean a canopy tent is an important step towards taking a few small actions now that will prevent any major issues from popping up later.
Luckily, canopy tent maintenance is easy – it all comes down to some common sense and a little light detective work. We'll go over everything you need today to help you keep your ShelterLogic product robust and secure for years to come.
Why Do I Need to Clean and Maintain a Canopy Tent?
It's understandable to feel a little surprised as to why canopy tent maintenance is so important. After all, you invested in your ShelterLogic product to help weather every climate and product your possessions from heat, cold and the rain.
Yet despite how much we build our products to last, the truth is that they get put to work in all kinds of locations – with all kinds of temperatures. This isn't an issue in the immediate term, but it does mean you can lend a helping hand to keeping your canopy tent standing strong with a few easy best practices.
How often you take your canopy tent up and down can have an effect on its service life too, and that's why learning how to clean a canopy tent is just as important as canopy tent maintenance.
It's a question of looking...
Read more »