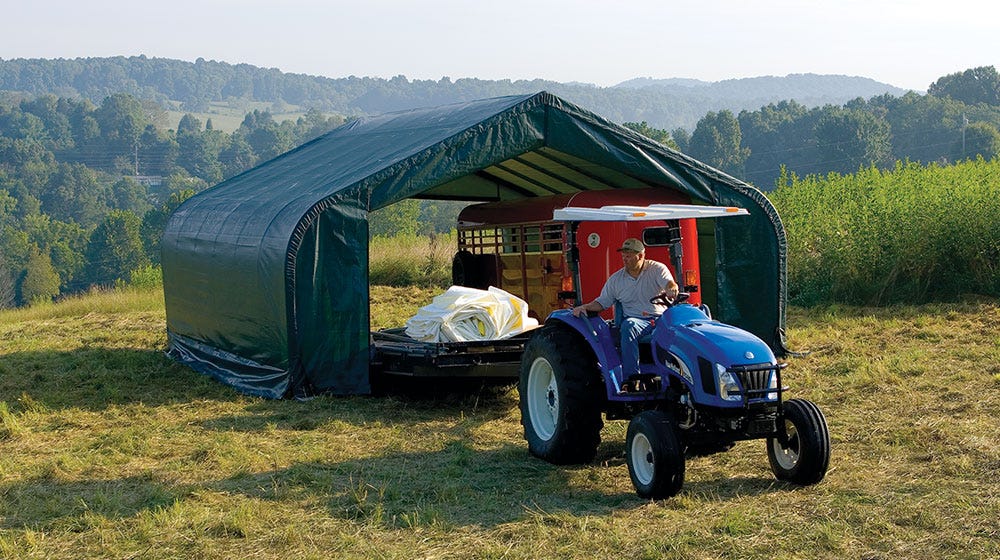 A traditional storage building for your barn or property can be an expensive addition, even for a large-scale operation. When you need a durable outdoor shelter to contain anything from expensive machinery to animals, the first thing you may think of is constructing a barn or standalone building. However, there is a more cost effective and equally viable option: A hoop building. This choice can increase productivity and versatility without breaking the bank.
What is a Hoop Building?
A hoop building is one of the most versatile tools you can have on a farm. A hoop barn is a reliable alternative to a traditional barn and can also house anything from livestock to bulk storage. These buildings are also known as a high tunnel due to the arches that form a hooped roof. They are portable and lightweight, creating a convenient and functional structure for your needs.
A hoop building from ShelterLogic is constructed with high-quality materials that can stand up to the elements to protect whatever you choose to keep inside. UV-treated fabric creates an ideal environment to grow crops or protect anything from livestock to animal feed from the harsh elements. Choose from a number of sizes ideal for anything from a compact bulk storage solution to a large-scale farming tool. You can even choose your own hoop barn kit for ultimate customization.
...
Read more »