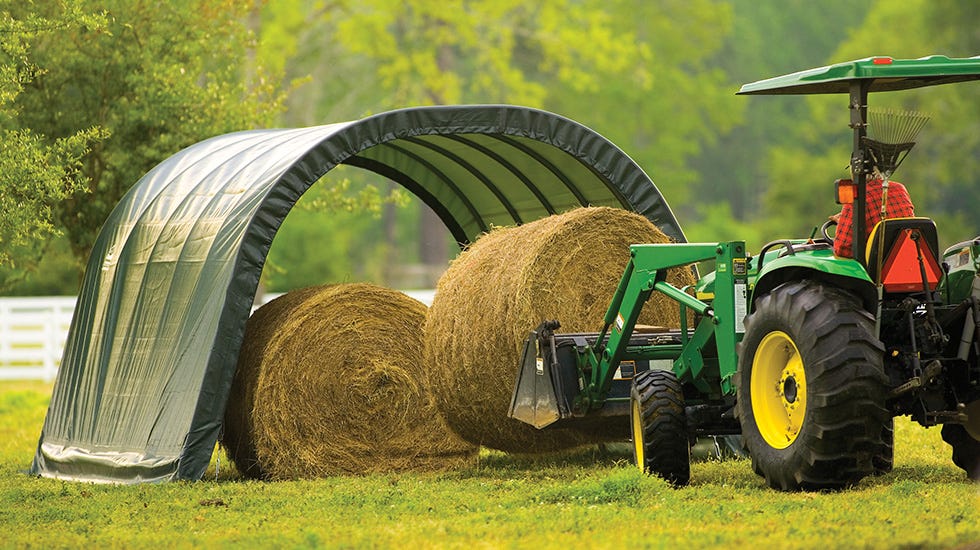 No matter the size of your livestock farm, the same basic principles apply to running a successful operation. You need the right tools and solutions to care for animals, store feed and heavy equipment, and to provide the proper environment to grow crops. While there are a number of farm shelters for sale, it's important to research and invest in the right cattle shade structures and multi-use sheds in order to protect your animals, crops, and equipment.
The Importance of Cattle Shade Structures
From horses to cows, sheep to goats, livestock can be adversely affected by the elements in every season. In the blazing heat or harsh winter wind, it is crucial to provide your animals with proper shelter for their wellbeing and performance. Just like protecting yourself from the sun's harmful UV rays, you must do the same for your animals.
The impacts of heat: Did you know animals can get sunburns, too? Cattle shade structures are crucial to shielding animals from sun exposure that can even lead to skin infections. Aside from skin protection, proper sheltering can keep an animal's temperature in check, preventing overheating and other health issues that can lead to more serious illness.
Wind exposure: Wind chills can have a profound impact on body temperatures in livestock during winter cold snaps. Cattle shade structures provide a respite from harsh winds, which will in turn keep animals safer...
Read more »