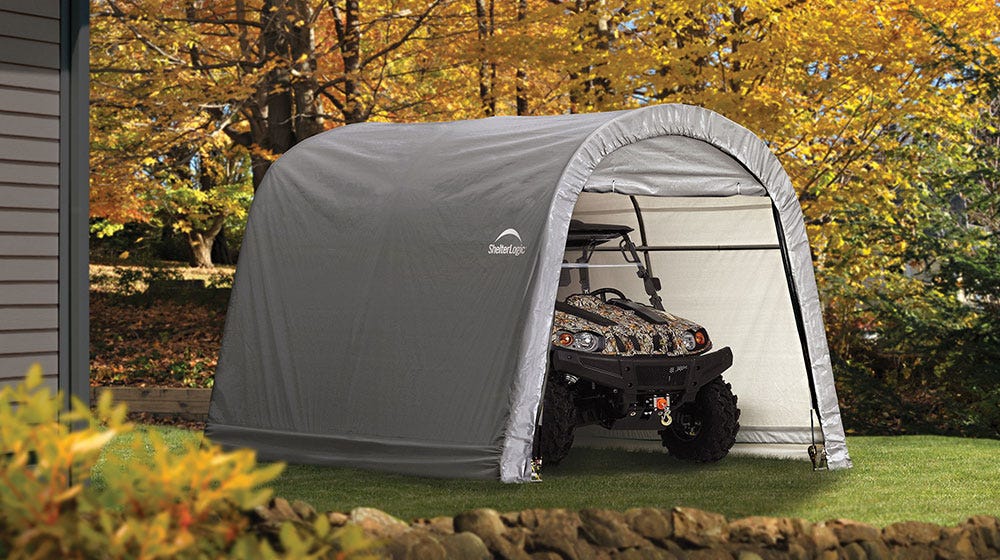 Looking for a low-maintenance, multi-purpose, and mobile backyard structure? Check out our selection of portable building kits for convenient and reliable storage, shelter, and more solutions to satisfy your needs.
Why Choose a Portable Building?
When searching for a shelter or storage structure, it's important to consider a few factors to determine the best option for your needs – one of those factors being portability vs. permanence.
Portable building kits provide a convenient and versatile space for a wide range of purposes. These structures typically consist of an easy-to-assemble frame with a fabric or tarp cover. Compared to permanent structures, portable solutions offer these benefits and more:
Both short-term and long-term usage capabilities.
Typically no building permits, added property taxes, or on-site renovations are required.
Portable buildings offer an affordable and low-maintenance investment.
Units are easy to assemble, disassemble, and move to repurpose when desired.
While permanent structures have their advantages too, these are just a few benefits when you opt for a portable building. For more reasons to choose portable over permanent, check out our
6 benefits to using a temporary storage solution...
.
Read more »