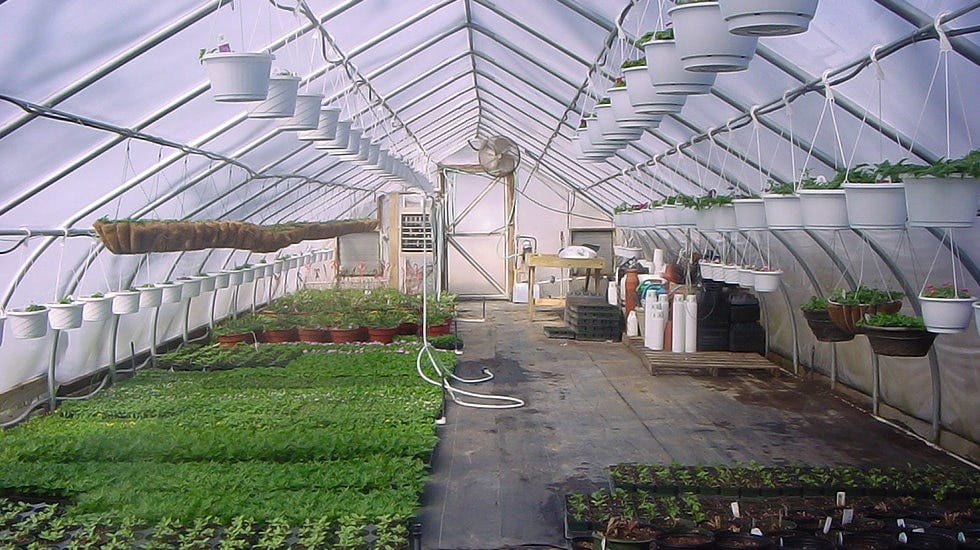 What are High Tunnel Greenhouses?
If you're looking for a spacious, customizable and easy-to-use gardening solution, high tunnel greenhouses might be the perfect solution. High tunnel greenhouses (also referred to as hoop buildings) are large, unheated greenhouse structures that help extend the growing season and protect plants. High tunnels are often considered cold frame greenhouses because they don't require heaters, fans, or other environment-controlling equipment to serve their purpose. Rather, they simply consist of a translucent fabric cover, a steel frame, and rely solely on the sun for internal heat.
The Benefits of High Tunnel Greenhouses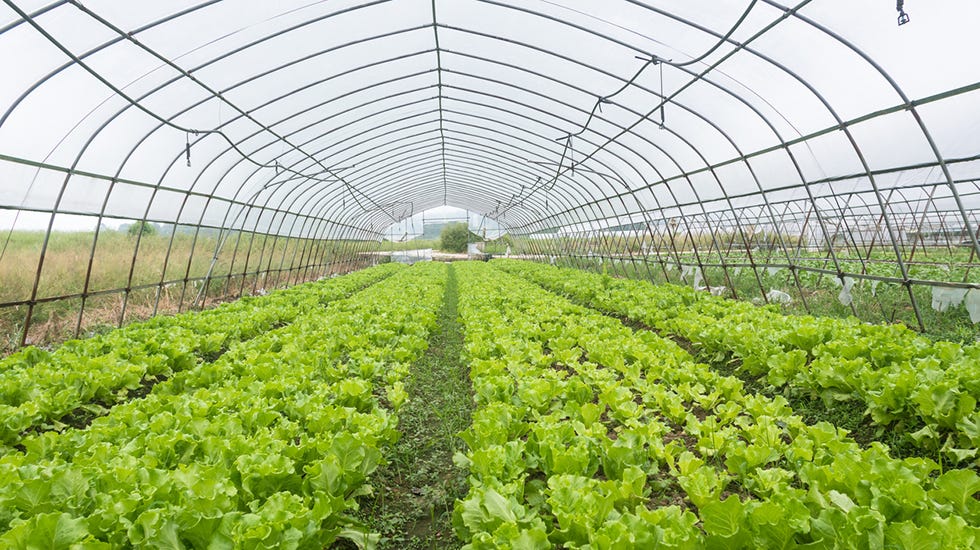 Expand Growing Capabilities.
Outdoor weather can be pretty unpredictable, especially at the start of the growing season. Early morning frost, frozen ground, or unseasonable heat waves often prevent farmers or gardeners from trying new crops or starting crops earlier or later in the season. These inconvenient weather complications tend to damage delicate growing seedlings and starter plants. High tunnels are most beneficial because of their ability to extend your growing season and plant options. With a high tunnel, plants grow in a more controlled climate, minimizing the impact of threateningly hot or cold weather and allowing you to get a jump start on the growing season. These units not only allow you to plant longer but make growing tenderer crop varieties in your location much easier.
Protected Agriculture.
High tunnels offer plants a level of protection from both weather (as mentioned above) and pests. Wind, heavy rain or unexpected weather won't destroy or hinder your plant's growth under a large and durable high tunnel. These enclosed environments also minimize insects, birds, or other animals from attacking your efforts. And with that, they help reduce the need for pesticides and other repellant chemicals.
Customizable.
High tunnels are very easy to assemble, disassemble, and relocate when necessary. But one of the big advantages in acquiring a High Tunnel Greenhouse through ShelterLogic is the fact that they are manufactured to your specifications. Choose from just the frame, the end panel and frame, or the end panel, frame and innovative Illuminate greenhouse cover - designed to increase your yield. Select what you need, and have it specially made for you. And, utilize size options up to 100 ft. long, perfect for commercial growing. However you decide to use your structure, high tunnel greenhouses offer a simple and maneuverable farming and gardening solution.
Affordable.
Compared to a permanent greenhouse, high tunnels are relatively cost-effective. They don't require a heating system or permanent installation. And because they are often considered temporary structures, you may avoid increased property taxes, additional building permits, or other requirements.
Using a ShelterTech High Tunnel Greenhouse for Commercial Growing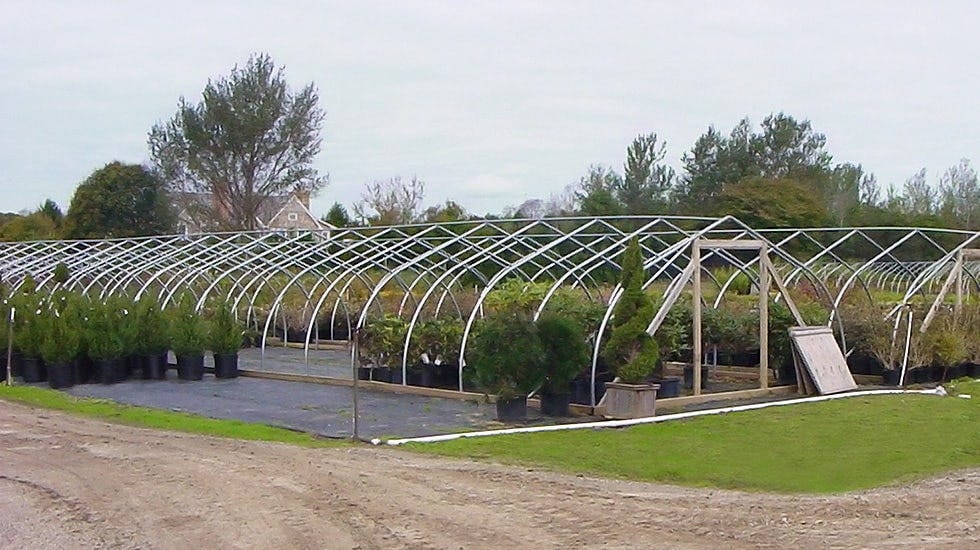 Most farmers prefer growing large crops outdoors as opposed to inside a structure. But, many contemplate using high tunnel greenhouses because of the various considerable benefits we've already mentioned. The ability to protect and monitor plants without a temperate or complex permanent structure is extremely valuable in expanding plant options, cutting costs, and saving time and effort. And, as if you didn't need any more incentive to use a high tunnel greenhouse, the USDA even offers grants for high tunnels for commercial farmers through their Environmental Quality Incentives Program (EQIP).*
So, why specifically choose a ShelterTech High Tunnel Greenhouse for Commercial Growing?
ShelterTech High Tunnels offer the ultimate high tunnel solution for small or large farms or independent or sustainable growers. These customizable building kits accommodate your specific growing needs for a reliable, durable, beneficial, and personalized solution. Features and benefits include:
Materials: ShelterTech High Tunnel Greenhouses feature high-quality galvanized steel for maximum strength and durability. The durable eco-friendly polyethylene fabric cover is even proven to effectively retain heat and grow plants more efficiently (see the ShelterTech High Tunnel Greenhouse page for more info).
Customization: Every configured ShelterTech unit is made to order based on your specifications. Choose your high tunnel's size, style, width, height, and length to effectively accommodate your needs. Utilize high tunnels as small as 8 x 8 ft., or expand to an industrial-sized building up to 100 ft. long!
Bundle Options: Our ShelterTech High Tunnel Greenhouse program allows you to buy only what you need to create your own high tunnel. Choose from 4 bundled options: frame only, frame and end panel frame, frame and cover, or out complete High Tunnel Greenhouse Kit.
Ready to build your own ShelterTech High Tunnel? Create your ultimate high tunnel greenhouse for more controlled farming and an affordable and promising way to improve your harvest. Shop more greenhouses for reliable and beneficial plant protection at any gardening or farming level.
Build Your High Tunnel Greenhouse
*Certain requirements must be in order to receive an EQIP grant. Visit the USDA's website for more information.