Whether you're thinking about purchasing a ShelterTech building, or you have already received your order, you'll want to consider how you will anchor your structure.
Anchor Guide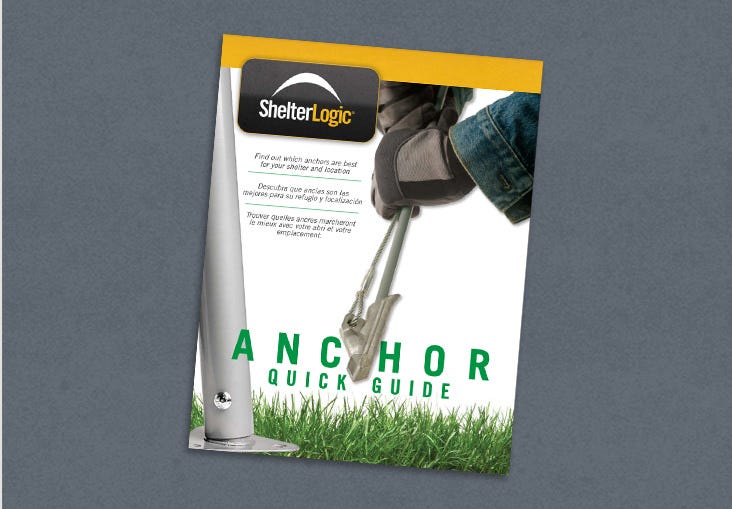 Anchoring your ShelterTech building is an essential part of assembly, and while ShelterLogic and ShelterTech do not explicitly indicate or recommend any specific method for anchoring, we do make suggestions for our customers regarding anchoring best practices.
Know Your Building Code and Ordinances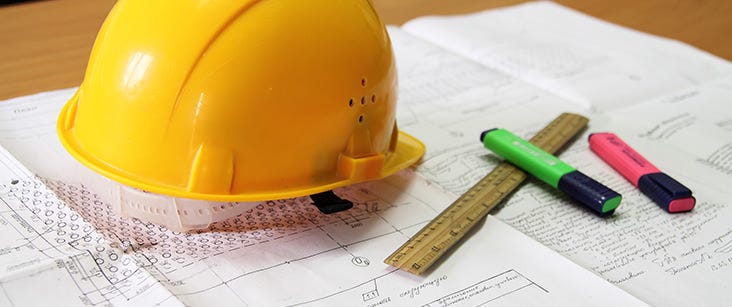 Prior to purchasing a ShelterTech building, and before you begin assembly, we recommend you check with your local zoning offices and building codes.
Decide Wheter You Want a More Portable or More Permanent Building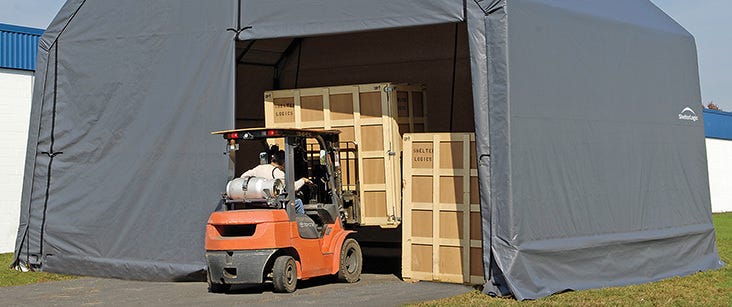 One of the advantages of ShelterTech buildings lies in the fact that they can be used as more portable shelter or storage structures, or more permanent buildings. Consider how you will use your building and determine whether or not you will want a more permanent structure, or a more portable one.
For example, if you plan to use your building to permanently store salt, sand or a large vehicle you may want to consider a more permanent anchoring method. If instead you want to use your storage building at local construction or work sites, a more portable anchoring method may be more useful.
Choose Your Anchoring Method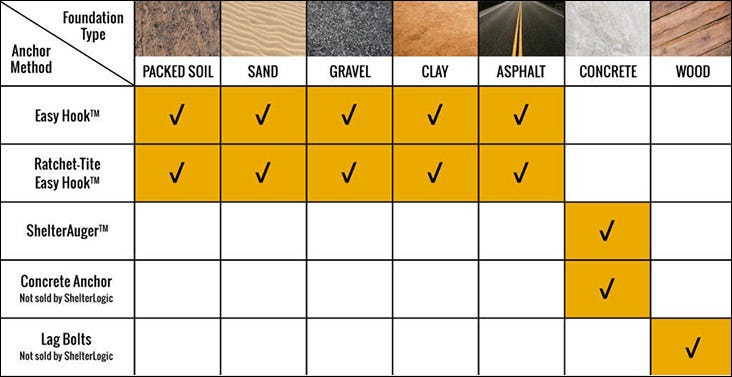 Prior to choosing an anchor for your structure, you may want to test the soil composition. Understanding the foundation composition will allow you to make a more educated decision regarding your building's anchor.
Depending on whether you want a more permanently anchored structure or a more portable one, you have plenty of options to choose from. If, for example, you're looking for a building that will be more permanent, you may want to consider anchoring your structure to a more permanent foundation like concrete. If you want a more portable structure that can be moved from one location to another, you have many options. Refer to the chart for information on our recommendations for anchoring your structure.
For additional information regarding anchoring your ShelterTech building, please refer to your manual.
Have Questions?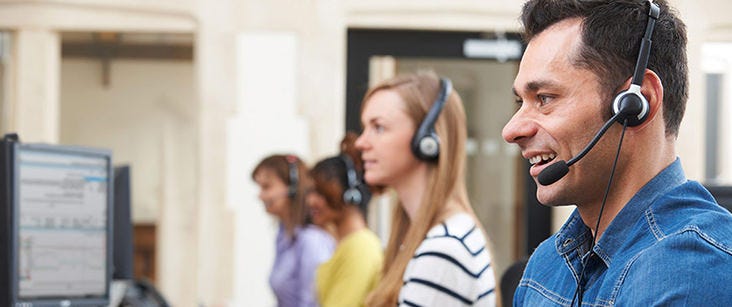 What are you looking for?