If you're looking for a way to enhance the look of your backyard and organize your belongings, adding a shed to your property is a great idea! Choosing a high-quality shed and installing it properly will help ensure you can enjoy it for many years.
One of the most important shed building tips is to ensure it has a solid foundation. This will help protect the structural integrity of your shed and prevent moisture from getting into the flooring. A good foundation will protect the items you store inside your shed and help prevent mold, mildew, and rust.
Not sure how to build a shed foundation? No problem! The following guide will provide everything you need to know so you can install your new shed like a pro.
How to Build a Shed Foundation From Scratch
How do you build a foundation for a shed? Follow these steps and you will learn how to build a shed foundation.
Prepare the Construction Area
Prior to laying your shed foundation, you'll need to prepare the construction area. Start by choosing the best spot for your new shed. Ideally, it will be fairly level and have good drainage. Next, clear the area of any rocks, grass, roots, and other debris. You'll need to fill in any holes in the area, compact down the dirt, and make sure the entire area is level.
Finally, make sure you mark out the area where you'll lay your foundation, placing stakes at the four corners and using string or yard paint to create the outline of your new structure.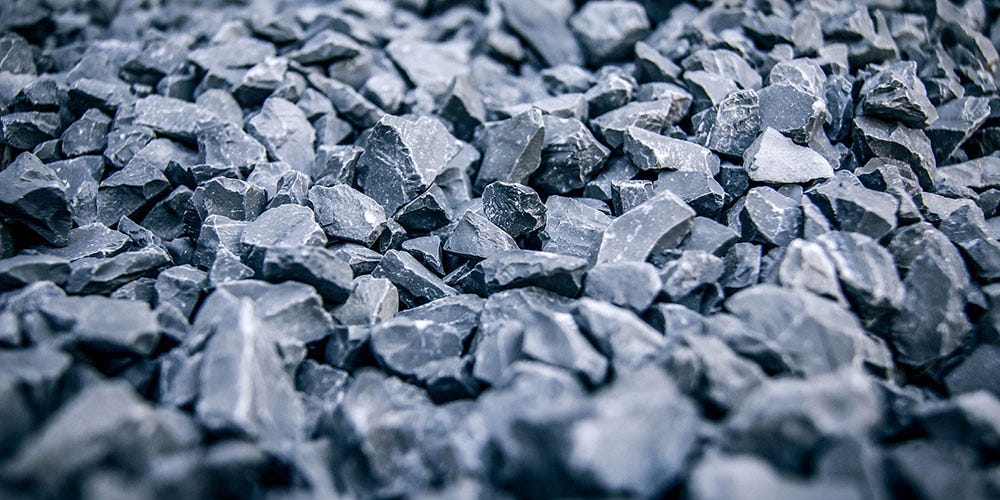 Choose Your Foundation Type
Before putting effort into learning how to build a shed foundation, you'll need to choose which type of foundation is best for you. Some of the most popular options include gravel, concrete, brick, and wood. Each has pros and cons, so you'll want to think this through prior to making a decision.
Gravel Foundation
A gravel foundation for a shed is often considered the most effective base for a sheds. Gravel offers excellent drainage and will give your new shed plenty of support. A gravel base will also evenly distribute the weight of your shed. This can reduce wear and tear and extend the shed's lifespan. Gravel foundations are extremely easy to install and are quite inexpensive when compared to other foundation options.
When learning how to build a shed foundation out of gravel, it's important to note that you won't actually want to use gravel! While real gravel (also called river stone) has smooth, rounded edges, "crushed stone" has jagged, uneven edges. If you use gravel/river stone, it won't lock together. This will cause your shed to shift after you've placed it on the foundation. For this reason, you'll always want to choose "crushed stone" when purchasing your supplies.
Building your gravel pad inside a retaining wall is a popular option. To do this, start by ensuring all the grass has been removed from the site and dig down four to six inches deep around the perimeter. Make sure it's two to three feet longer and wider than your shed.
Next, build your frame using either 4 x 4 or 4 x 6 pressure-treated wood. Add landscaping fabric, then pour in at least four inches of crushed stone. Compact it down, check to make sure it's level, and you're all done!
Concrete Slab
A concrete slab foundation for a shed is extremely durable. As long as you take good care of them, they will last for decades. This makes learning how to build a shed foundation from concrete an excellent use of your time. However, it's important to note that you'll need to plan ahead so your new concrete foundation is completely dry before your shed arrives. When the weather conditions are ideal, you'll need about seven to ten days of drying time. If it rains or is very humid, this could be even longer.
To ensure your foundation is stable and drains well, it's a great idea to lay it on top of four inches of crushed rock. Then, you'll want to pour your concrete to a thickness of at least three to four inches.
To install your concrete slab foundation, begin by building a frame out of 2 x 4 lumber. Next, excavate the area and dig down approximately six inches. Fill the area with four inches of crushed rock, then pour your concrete. Finally, screed it to ensure it's both level and smooth.
Brick Paver
A foundation for a shed made of brick pavers is an easy DIY project, as long as you're working with a level area that already has good drainage. There are many types of pavers on the market, so it's important to choose the right size. Ideally, you'll want to use pavers that are about an inch and a half thick and measure 12 x 24 inches.
Once you've compacted the soil and ensured that it is level, you'll simply lay the pavers down in a uniform manner. If you want additional stability, you may want to lay down crushed rock before you place the patio pavers.
Concrete Footings
If you're dealing with ground that's very uneven, you may need to create a foundation for a shed using concrete footings. This will allow you to raise your shed on one end, so it's level and stable despite the uneven surface.
Unfortunately, this job is somewhat complex and is often best left to the professionals. Before calling a contractor out to install your footings, you'll want to contact your cable and utility companies to ensure there are no underground lines that could be hit while digging.
Once the contractor arrives, they'll dig the post holes and fill them with concrete and rebar. This will need to cure for at least 10 days before you place your shed on top. When it's ready, you can use concrete anchor brackets to firmly secure your shed to its new concrete footings.
Wood Deck
Learning how to build a foundation for a shed using a wood deck is another great option. If you have a bit of DIY know-how, this is a cost-effective solution that also provides beautiful aesthetics. A wood deck can also double as an attractive floor, which will give it a more appealing, upscale look.
While you can choose from several different types of wood, pressure-treated lumber or cedar planks offer excellent durability in all types of weather conditions. Once you've purchased your wood, begin your construction by building a sturdy frame. This "box" will serve as the base for your deck.
Next, lay planks in the same way you would if you were building a deck and add the flooring on top of the box. If you want to stain and seal your flooring, make sure you do it early so it's fully dry before your new shed arrives.
Floor Frame Kits
After you've installed your new shed on its foundation, you may want to upgrade it by using a floor frame kit to construct a raised shed floor inside. With a shed floor, this will make your shed more comfortable to use and help to protect its contents.
The kit's floor beams will easily slide into the frame of your shed, creating the ideal framework for adding a plywood shed floor. Then, you'll just need to purchase 5/8-inch exterior-grade plywood, cut it to the correct dimensions, and install it on top of the frame to create your shed floor.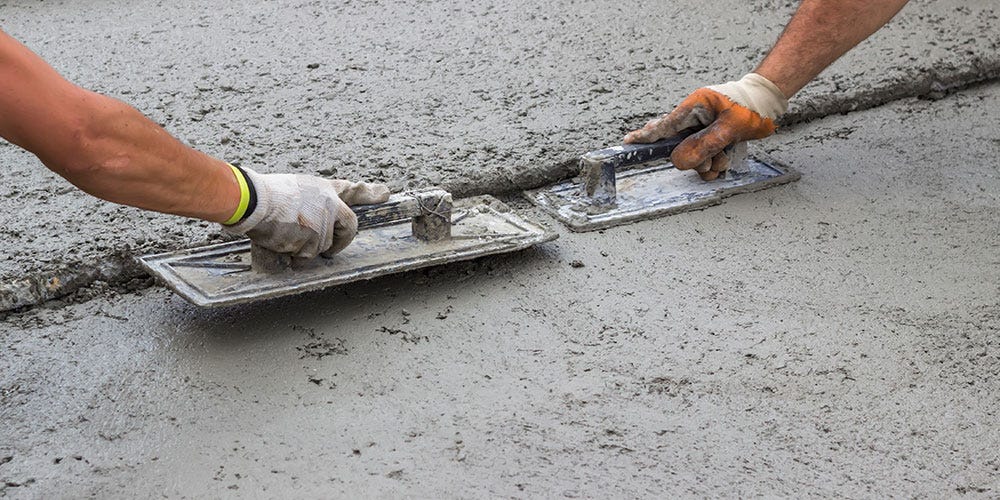 Anchoring Your Shed
One of the last, and most important, shed building tips is to make sure your new shed is properly anchored. This will provide additional safety and security.
The right anchors for your shed will depend on where it's located and the ground material you're anchoring into. When you're anchoring into a concrete pad, you'll need a special concrete anchor kit. This will include steel corner gussets and perimeter clip lag bolts. To anchor your shed, simply use a ¼-inch masonry drill bit to bolt the building directly into the concrete slab.
For other types of shed foundations, you'll want to choose between an earth anchor kit that uses corner brackets and screw augers or an auger and cable kit.
The traditional kit with corner brackets is used to permanently anchor your shed. On the other hand, the auger and cable kit will anchor your shed deep into the ground while still allowing you to unscrew and remove the anchors if necessary. If there's a possibility you may need to relocate your shed in the future, this may be a better option for you.
Shop High-Quality Sheds Today
Now that you know how to build a shed foundation, you'll be able to properly prepare your backyard for your new shed. If you haven't ordered your shed yet, you're in luck. Arrow Storage Products carries a wide inventory of steel sheds in many different sizes and styles. Take a look through our inventory today! You're sure to find a shed that's perfect for your needs.