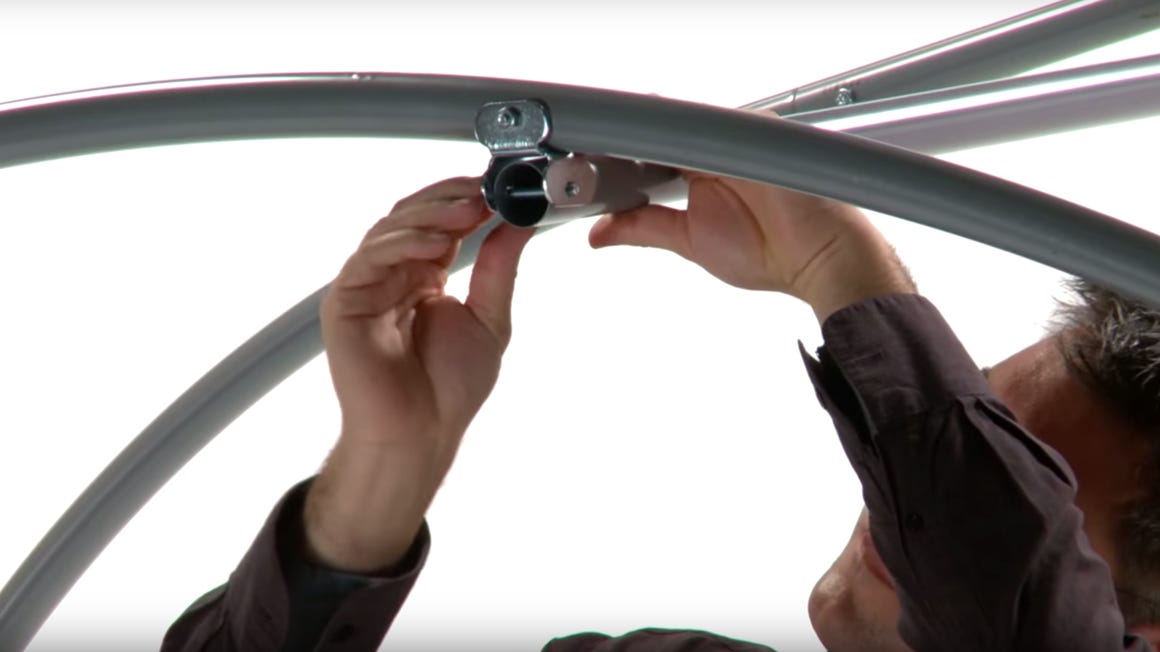 Need help with assembly? Watch our how-to assemble a ShelterLogic Garage-in-a-Box RoundTop Garage
If you've just purchased a
Garage-in-a-Box Roundtop
from ShelterLogic and need help with assembly, don't fret - we're here to help! As part of our how-to video series, we've shot a how-to assemble a ShelterLogic Garage-in-a-Box Roundtop Garage video. We hope that it will make assembly effortless, so you can save time and start using your ShelterLogic product today! If you're still shopping around and looking for a functional, easy to assemble garage then our Garage-in-a-Box Roundtop may be exactly what you're looking for. The Garage-In-A-Box Roundtop is one of ShelterLogic's most popular garage units. With its strong 1-3/8in. high-grade steel frame and a powder-coat finish, the frame is durable and built to last, constructed to prevent chipping, rusting and corrosion. The Garage-in-a-Box also features a strong ripstop fabric cover that is 100% waterproof, so it will keep your storage perfectly dry. The cover has also been UV treated to protect against fading, aging, and the accumulation of fungus. The Garage-in-a-Box is ideal for personal watercraft, automobiles, snowmobiles, smaller trucks, as well as lawn/garden equipment, ATV's, motorcycles, and even wood or bulk storage.
Features and Benefits:
The Garage-in-a-Box features ShelterLock stabilizers to ensure additional stability and strength
Ratchet-Tite™ tensioning ensures that the cover and door panel connection to frame is drum-tight
A UV cover treated inside and out helps prevent aging, fungus, and yellowing
Owners are responsible for anchoring. Proper anchoring is critical to the overall safety and longevity of your ShelterLogic product. Remember: During winter months it is important to clear snow/ice from the roof of the shelter regularly with a soft-sided instrument and to remove snow/ice from outside of the structure. We hope our how-to assemble a ShelterLogic Garage-in-a-Box Roundtop Garage video was helpful and made assembling the structure simple and fast. If you are looking for other how-to assembly videos from ShelterLogic, please visit our
how-to video page here
. For more information about the Garage-in-a-Box visit our product page, here. If you have questions about any of our products,
please do not hesitate to reach out to us today
. Video produced by Middlesex Community College Corporate Media Center in Middletown, CT.
ShelterLogic and Garage-in-a-Box are trademark protected by ShelterLogic, Corp.