Get reliable and stylish indoor and outdoor storage with the Spacemaker® Deck Box
If you're looking for a unique and reliable storage solution, look no further than the
Spacemaker Deck Box
. This all-steel storage chest is built tough to withstand the elements, but can easily serve as an industrial, attractive indoor storage bin for contemporary homes. It's the perfect indoor and outdoor storage unit: a stylish and functional storage bin for patio storage or as an indoor storage chest.

What Makes the Spacemaker Deck Box Stand Out?
The Spacemaker® brand by
Arrow Storage Products
is synonymous with quality: from the materials used to manufacture Spacemaker® products, to their unique design. One of the standout aspects of the Spacemaker Deck Box is in the quality of the hot dipped galvanized steel material used to manufacture this stylish storage box. The hot-dipped galvanized steel protects the storage box from extreme weather, and has been built to withstand corrosion, rot, and pests. This all-steel box is a reliable storage unit that lasts. It's built strong and keeps your items safe and secure.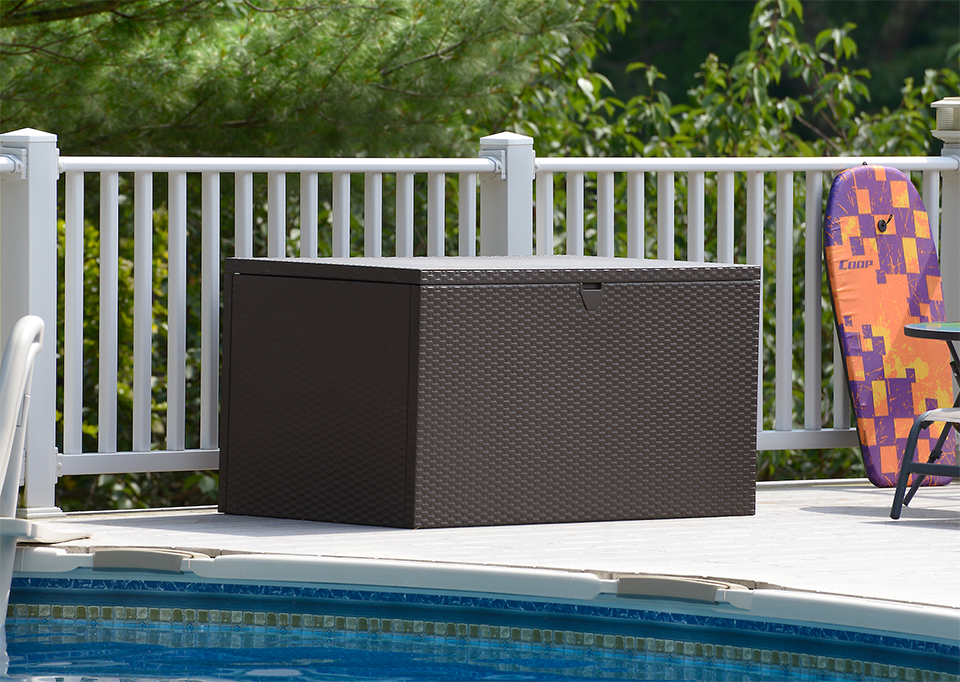 Don't Sacrifice Function and Practicality for Style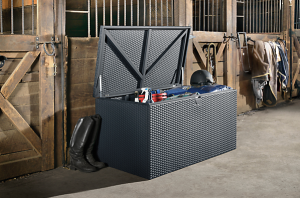 The Spacemaker Deck Box features a one of a kind patented basket weave design that gives the unit a rustic look. The raised steel imitates a natural basket weave and offers an industrial twist. The
Spacemaker Deck Box
will give your indoor or outdoor environment a touch of urban style and makes for an attractive detail to any indoor or outdoor environment. With its sturdy build and pneumatic open and close function, it makes access to items easy and practical, and safeguards them from the elements. So why sacrifice function for style, when you can get both?
Easy Access, Reliable Storage at an Affordable Price
The Spacemaker® Deck Box is a stunning accent and storage piece for virtually any environment – and it won't break the bank! At $169.99, the Spacemaker® Deck Box is a steal! Available in
Anthracite
and
Espresso
finishes.