If your backyard looks like a mess, it'll be tough to sit back, relax and enjoy the scenery come springtime. That's why the perfect backyard oasis starts with an organized outdoor storage space and garden shed. And if you're like us, you may already be thinking about gardening, early seedlings, and where to store all that garden equipment in a way that's easily accessible. You may event want your items stored under lock and key. The first step in creating a heavenly backyard space is to choose the best possible outdoor storage unit.
Choosing the Ultimate Garden Shed
Need a place to store soil for gardening? Hang garden tools for easier access? What about a safe, lockable space where you can store away pool equipment and bird seed? Finding reliable outdoor storage is the first step in creating the perfect backyard environment for you and your family. Garden sheds are great for organizing your items so they're out of sight, but easy to access and many are easy to set up and make perfect seasonal storage. Others offer great long-term storage solutions that won't break the bank. So how do you find the garden shed or outdoor storage space that's right for you?
Measure Your Space
It may seem silly, but make sure that you have the proper permissions to set up a storage unit on your property. Find out what your building codes are, and make sure you're legally allowed to set up that extra storage for your backyard or patio area. In most cases, this isn't an issue but you will want to be sure. If you're renting, make sure that your landlord gives you the green light to set up a stylish garden shed or extra outdoor storage space or unit in your backyard. Next, measure your space. Figure out how much of your backyard space you want to designate for storage. Based on the available space you want to use for your unit, you'll be able to narrow down the different options.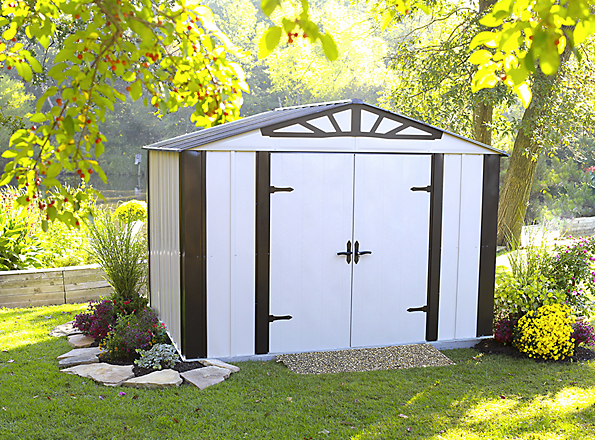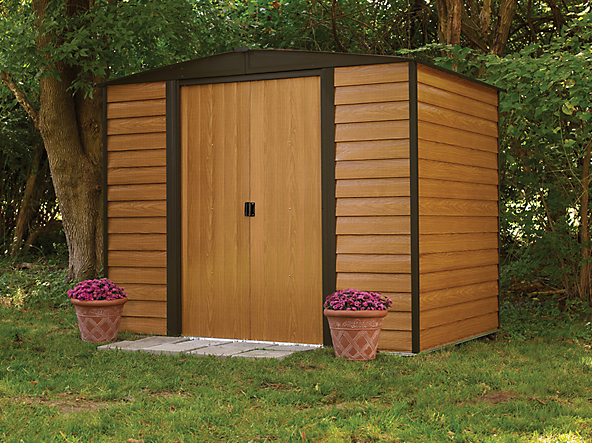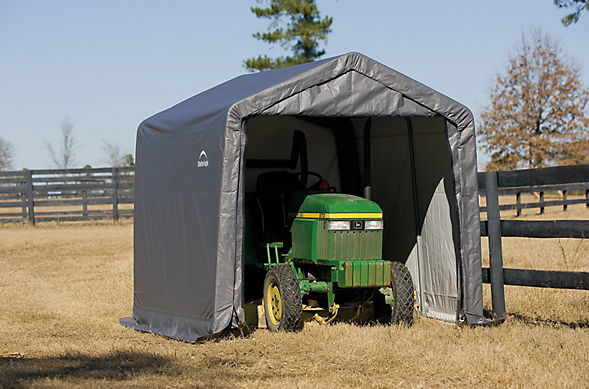 Organizing Your Garden Shed
Once you've assembled and taken a moment to admire your your garden shed - it's on to organizing your space. Whether you choose to go with a ShelterLogic steel frame garden shed, or an Arrow outdoor storage unit, you'll likely want to customize the inside of your garden shed to make it work for you. Luckily, we've got great items that will help you make the most of your outdoor storage space!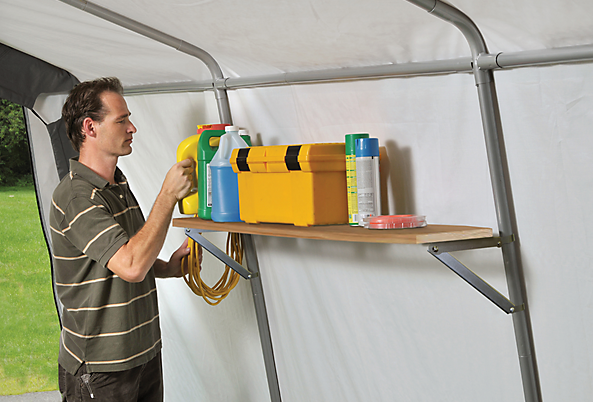 The ShelterShelf Bracket fits inside most ShelterLogic garages and sheds and makes organizing your outdoor storage and garden shed easy.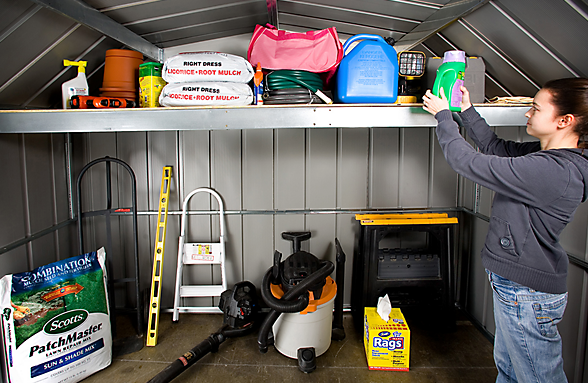 Create an adjustable, wide shelf frame and shelving system inside your 10 ft. wide Arrow shed or Arrow garden shed.Organizing your outdoor storage and garden shed is easy, especially when you have shelving units adapted for your shed. You can see all 
ShelterLogic garden sheds here
, and our full line of 
Arrow garden sheds and outdoor storage here
.
Have questions about our products? Don't hesitate to contact us here.