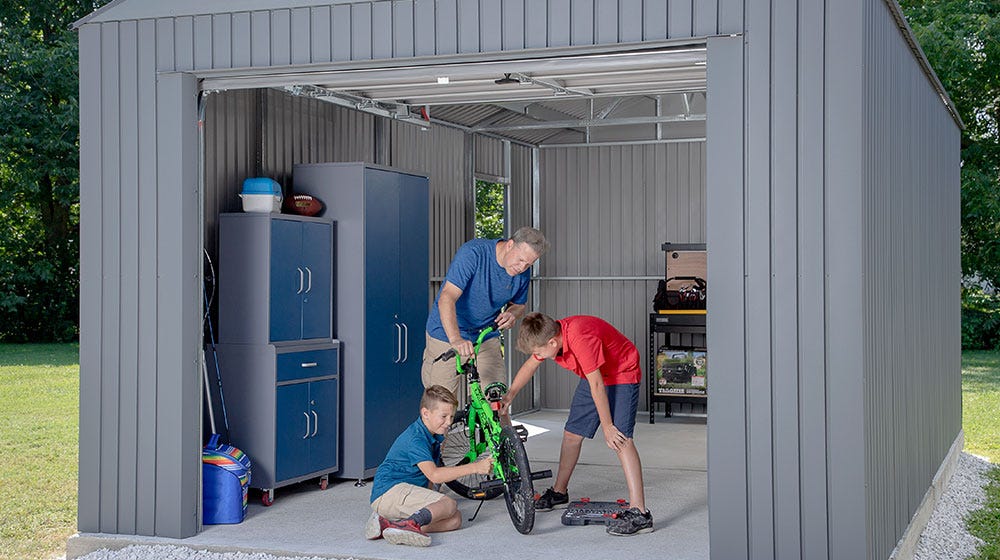 Do you dream of having a comfortable, organized space to work on your next project? Creating a fully functional workshop garage is easier than you might think! 
If you don't currently have a garage or the one you have doesn't have enough extra space, a steel garage is a perfect solution. Whether you're a mechanic, a woodworker, or a metal fabricator, you'll love having your own steel workshop garage! Buying a separate structure will allow you to create the workshop of your dreams without worrying about leaving space for vehicles and other items. You can also place your new workshop garage away from your home, reducing noise transference and giving you your own separate space. 
Follow these ten tips and you'll be spending your days tinkering in your new workshop before you know it.
Plan Your Garage Woodshop Layout
Prior to starting any major project, it's always a good idea to sketch out a plan. First, take some time to think about how large of a structure you'll need. Consider how much work space you need for the types of projects you enjoy doing and how much room you need to store all your tools and equipment.
If you don't have a lot of land, a smaller 12-foot by 25-foot steel garage should accommodate your needs. However, if you have enough room, you might want to choose a larger structure as this will give you more flexibility.
Next, sketch a rough layout of where everything will go. Take note of where the doors and windows are located and the size and mobility of the tools and machines you own. If you're going to use tools like table saws and drill presses, remember that you'll need to make special accommodations. For example, a table saw requires at least four to eight feet of open space on all sides and a drill press should be kept against a wall, so it's less likely to tip over.
If you're not quite...
Read more »