Schools may close for the rest of the academic year, and summer youth activities are up in the air. So, can we keep our children's minds busy when they stay home? There are several outdoor learning activities that can take place on a laptop or a television screen. However, there are also many outdoor learning activities that can take place right in your backyard, and don't require the Internet!
Let's look at 5 fun outdoor learning activities that your kids will love, and can be done in the backyard: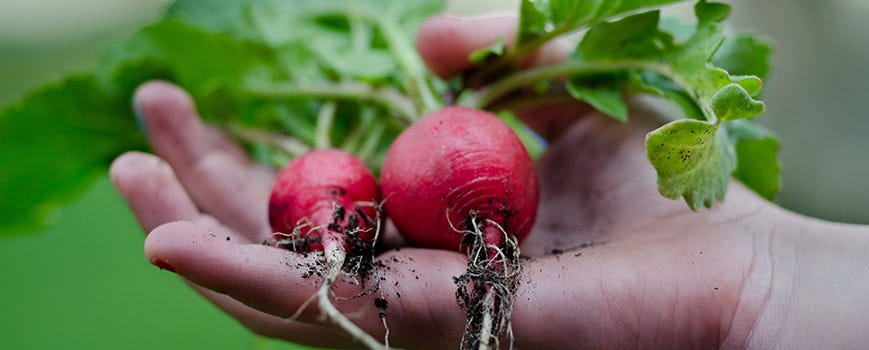 Grow Your Own Vegetables
Gardening
changes and improves kids' lives, their communities, and the planet
. Not only is growing vegetables a fun learning activity, it can lead to healthy habits. Food researchers at Ohio State University and Cornell University found that
children are five times more likely to eat salad
when they have grown it themselves.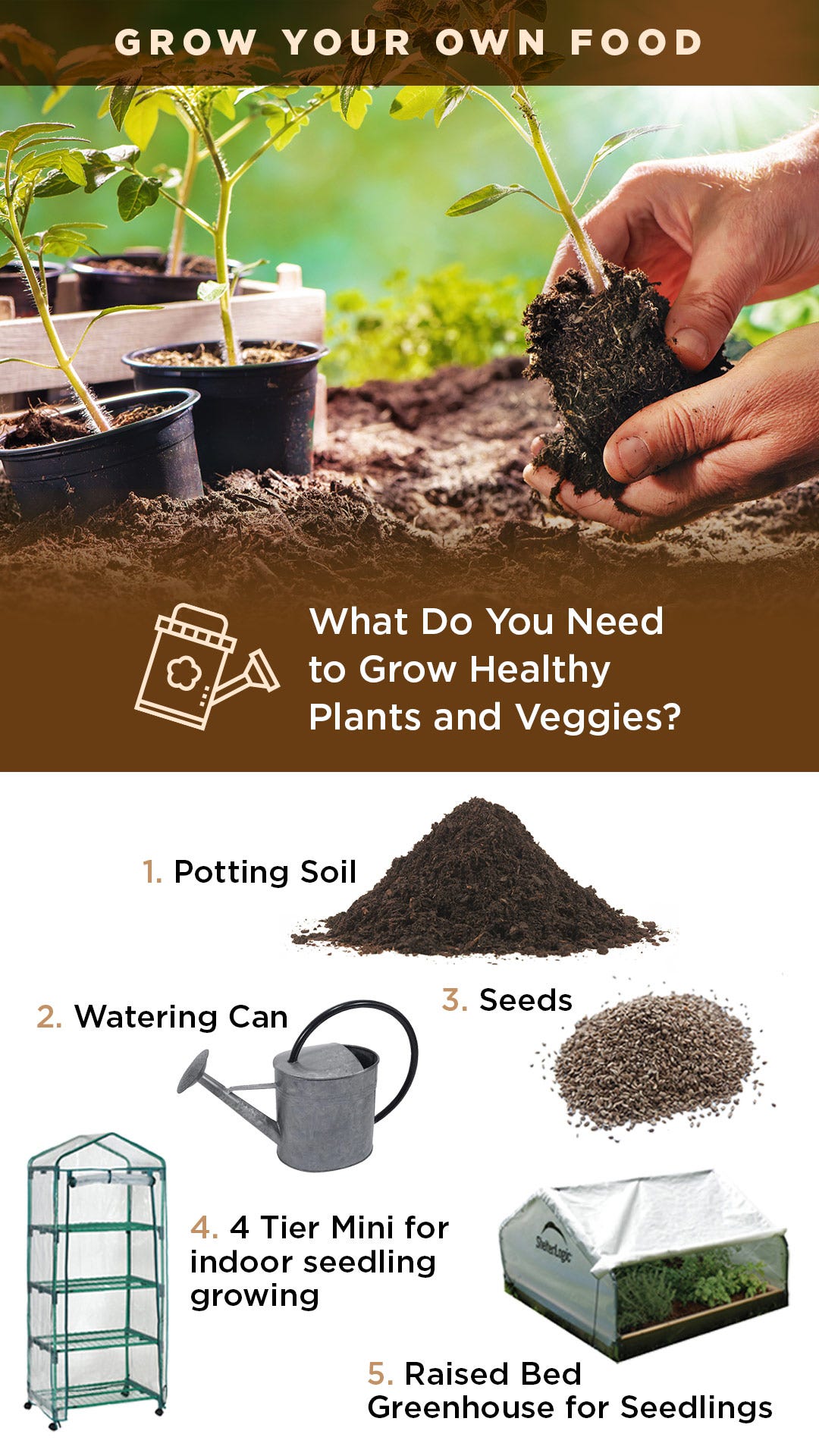 Some learning activities around gardening includes identifying seeds and leaves of various vegetables, plant lifecycles, and agricultural skills. Your kids will also learn how to be responsible for the vegetables they grow.
If you don't want to dig your yard up, you can plant your vegetables in a raised bed garden. These containers are excellent for keeping animals away, provide excellent soil drainage, let you plant earlier in the season, and lets you take it easy on your back.
You can also use a raised bed garden in conjunction with a
greenhouse
. These fabric buildings are designed to allow your crops to grow to their full potential. You can use a greenhouse to either extend your growing season, or to just keep your vegetables safe from Mother Nature.
Enhance Outdoor Learning Activities with These Garden Items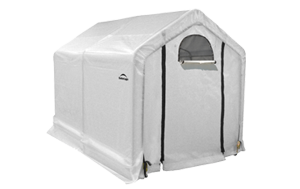 GrowIT Backyard Greenhouse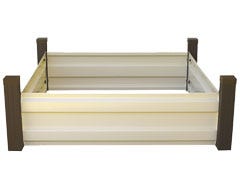 Raised Garden Bed
GrowIT 4-Tier Mini Growhouse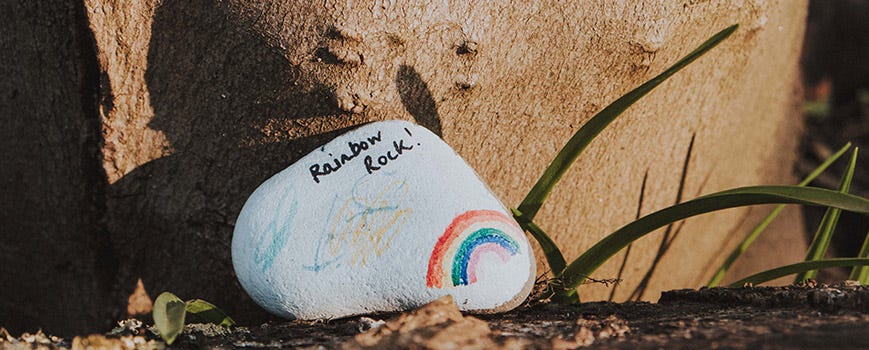 Stay Out of the Sun While You Learn and Play
Let's face it: learning can be messy! Spark creativity in your backyard with arts and crafts. Challenge their minds with science projects. Not only will these activities give your kids a chance to get down and dirty, it lets them get some much-needed fresh air!
Outdoor Arts and Crafts
Why get paint, glue, glitter and other hard-to remove items on your dining room or kitchen table when you can do messy arts and crafts outside?
Here are some fun learning activities for your kids. You can make
bubbles out of Kool-Aid
, do
spin art with a salad spinner and paint
, and
paint with ice cubes
. Also, you can
make bird feeders
out of toilet paper rolls and
wind chimes
out of various objects!
Being outdoors for an extended period requires
protection from the sun's harmful UV rays
. Sunscreen is always a great idea. However, the American Cancer Society says staying in the shade can be one of the best lines of defense for your skin.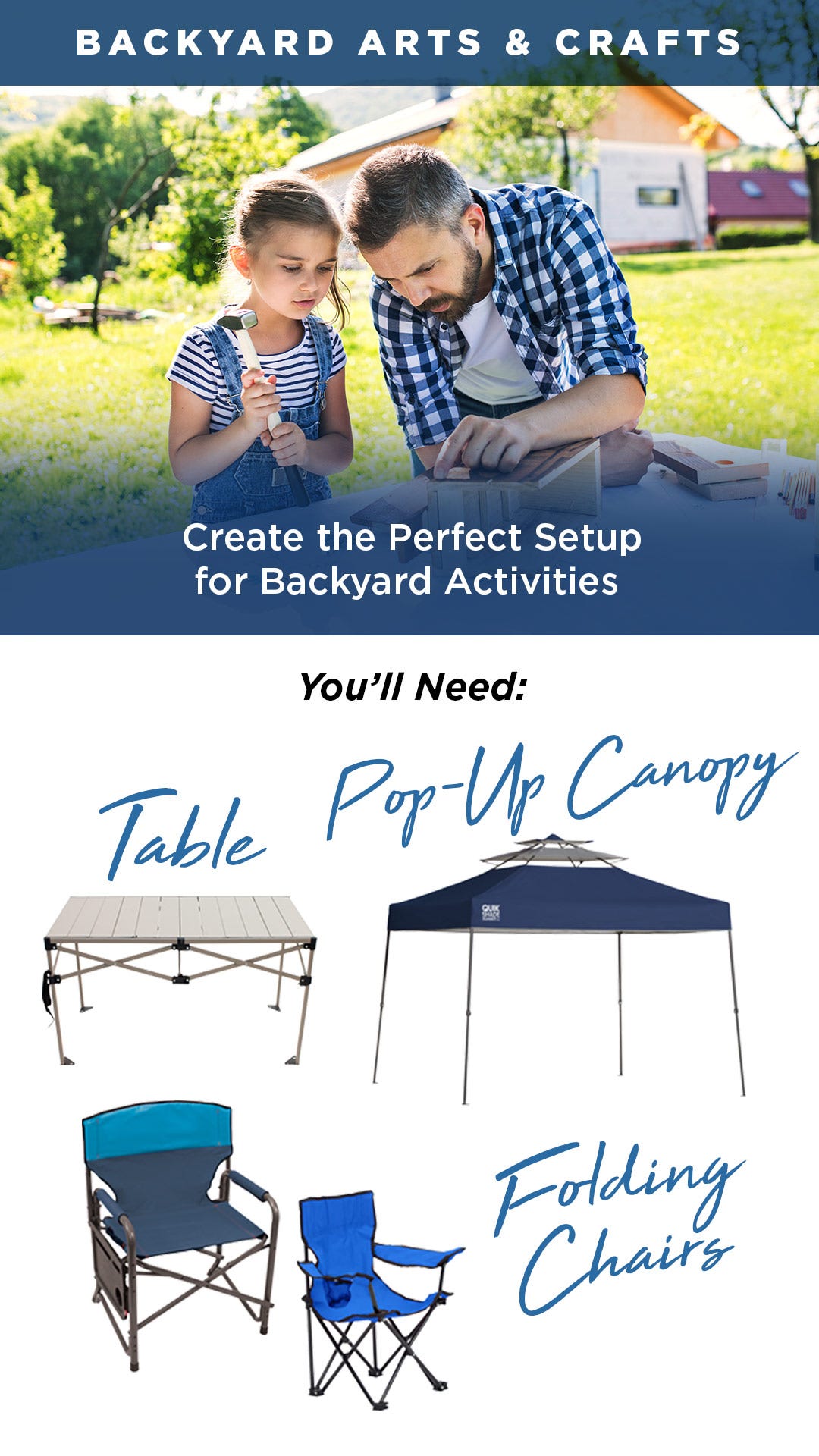 Enhance Outdoor Learning Activities with These Outdoor Shades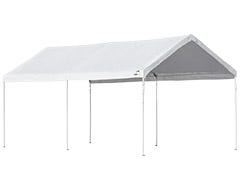 Canopies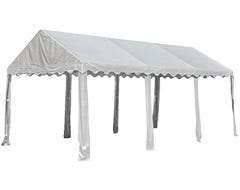 Party Tent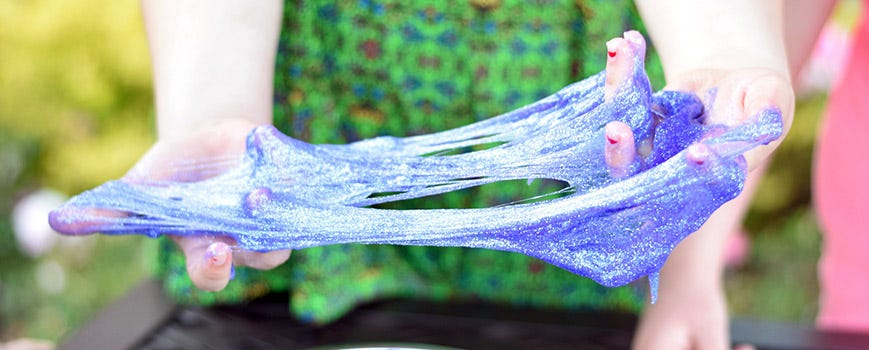 Science Experiments
Like arts and crafts, some science experiments can get rather messy. Kids of all ages love
making slime
, and the science of
Mentos and soda
 never seems to grow old!
Solar s'mores ovens
,
worm towers
, and
sand volcanoes
can also make a bit of a mess!
Many outdoor science experiments shouldn't be done with a roof overhead. So, when you're not conducting the actual experiment, you should stay in the shade.
Here's a how-to and a list of ingredients needed to complete each of these 5 messy science experiments in your backyard:
Soda Geyser
Here's an
extra-messy science experiment
to start with! In soda, the carbon dioxide gas (CO2) has been dissolved. The process is called carbonation, and the result is the bubbly fizz we get in soda. However, this normally gentle process turns violent if we drop certain candies into the soda. The gelatin and gum arabic in the dissolving candy helps the gas molecules escape even more quickly. That process is called nucleation!
What You'll Need:
2-liter bottles of soda
Rolls of Mentos
5 x 11 in. paper
Tape
Step 1:
Remove the lid from the and set the bottle of soda on a flat surface.
Step 2:
Roll the piece of paper into a tube around a pack of Mentos mints. Tape the paper into place. Remove the top off the roll of mints.
Step 3:
Hold your finger over one end of the paper tube. Fill the tube with Mentos mints. Ensure the paper tube is unbent.
Step 4:
Hold the tube of mints over the mouth of the soda bottle so they fall inside the bottle and stand back!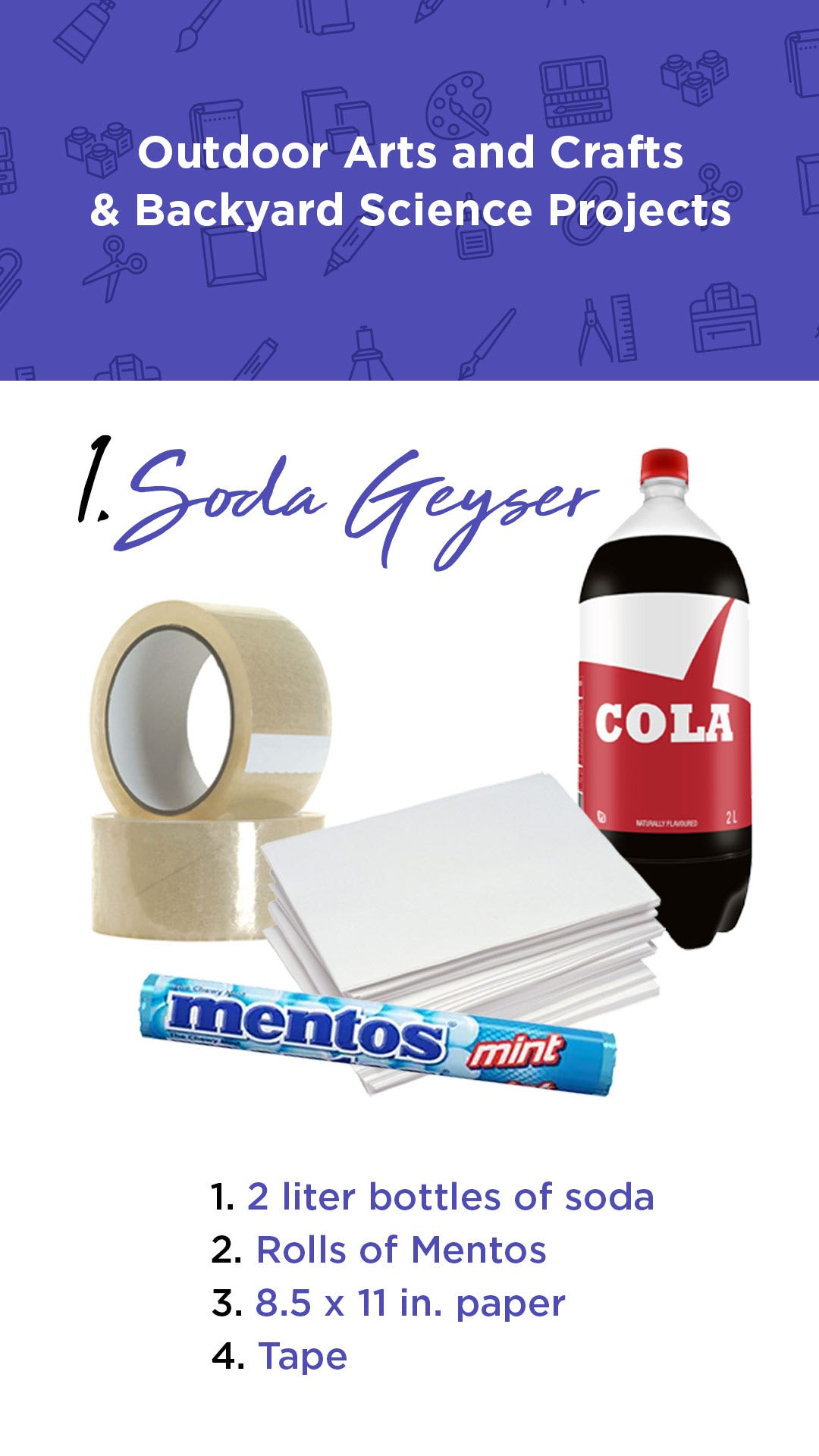 Solar S'Mores Oven
This is a great science experiment for kids. It will teach them all about
capturing energy from the sun
, and turning it into heat!
What You'll Need:
Pizza box (wiped clean)
Scissors or box cutter
Aluminum foil
Plastic wrap
A small stick
S'Mores (graham crackers, marshmallows, chocolate bars)
Step 1:
Use scissors or box cutter to cut the lid of the pizza box on 3 sides, about 1 in. from the edge of the pizza box, leaving it as a flap attached on the back end of the pizza box.
Step 2:
Line the inside of the flap and the bottom of the box with aluminum foil.
Step 3:
Tightly cover the opening of the lid with plastic wrap.
Step 4:
Make your S'Mores! Put them inside the box, close the lid, and prop the flap open with a stick.
Step 5:
Watch and wait! The suns rays will reflect off the aluminum foil and cause the chocolate and marshmallow and chocolate to melt!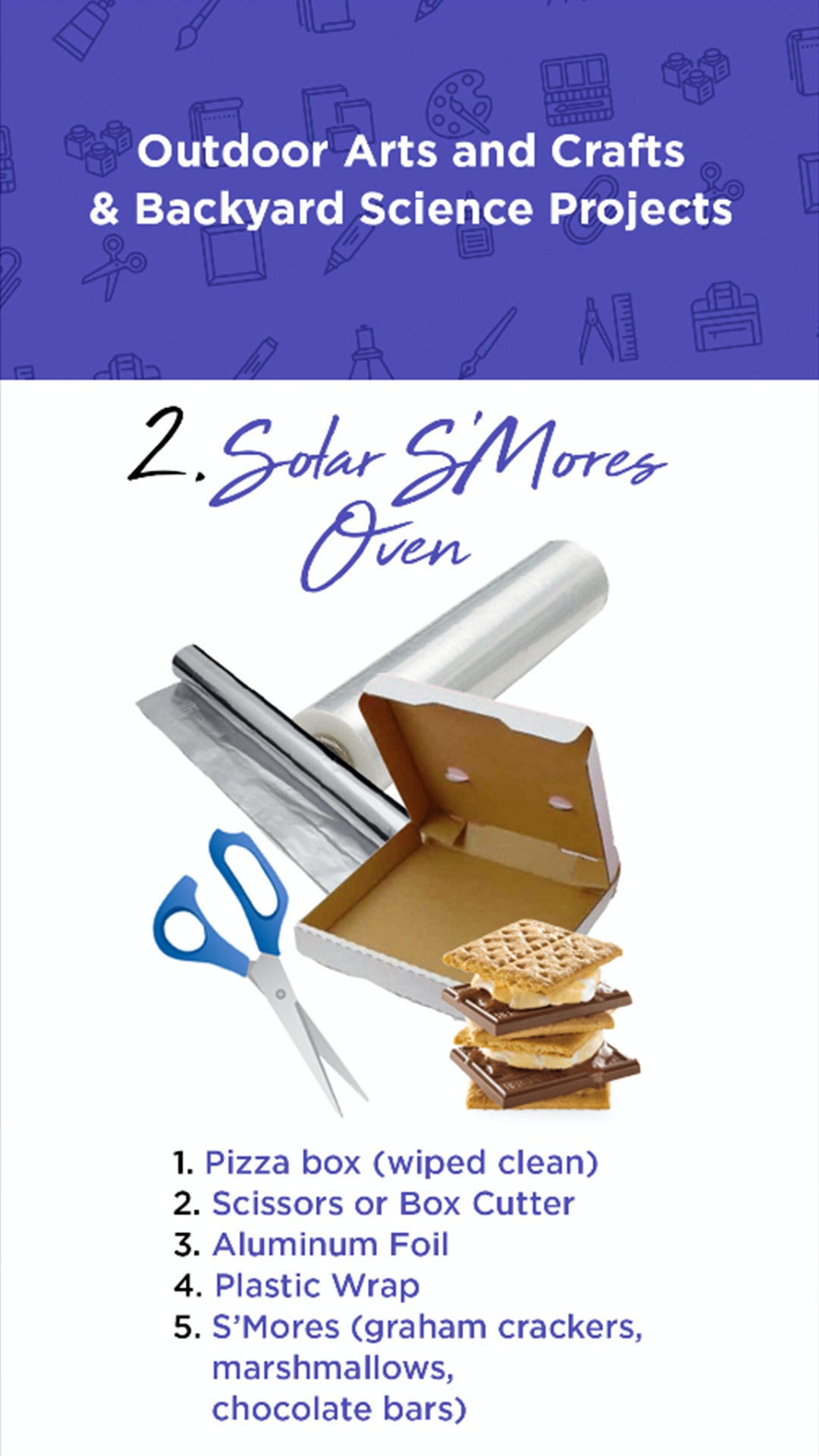 Worm Tower
Believe it or not,
worm poop or castings
are loaded with some of the best nutrients to help your garden thrive! When worms squirm around, they help aerate the soil and keep it from getting too hard. This backyard activity will bring more worms to your garden and help your veggies and flowers flourish!
What You'll Need
3-foot long PVC Pipe
Pipe cover or flowerpot without holes
Drill with large size bit (minimum 1/2 in./13mm)
Shovel or post digger
Compost: yard, food, or paper waste
Water
Step 1:
Drill several holes in the bottom 12 in. of the pipe.
Step 2:
Dig a hole in your garden about 22 in. deep.
Step 3:
Bury the pipe horizontally in the hole so 10 to 14 in. of the top end sticks out.
Step 4:
Add soil to the inside of the pipe to cover the top of the holes, and then top it off with water.
Step 5:
Add loose compost to the pipe, and cover with the pipe cover or flowerpot, because worms do not like the light!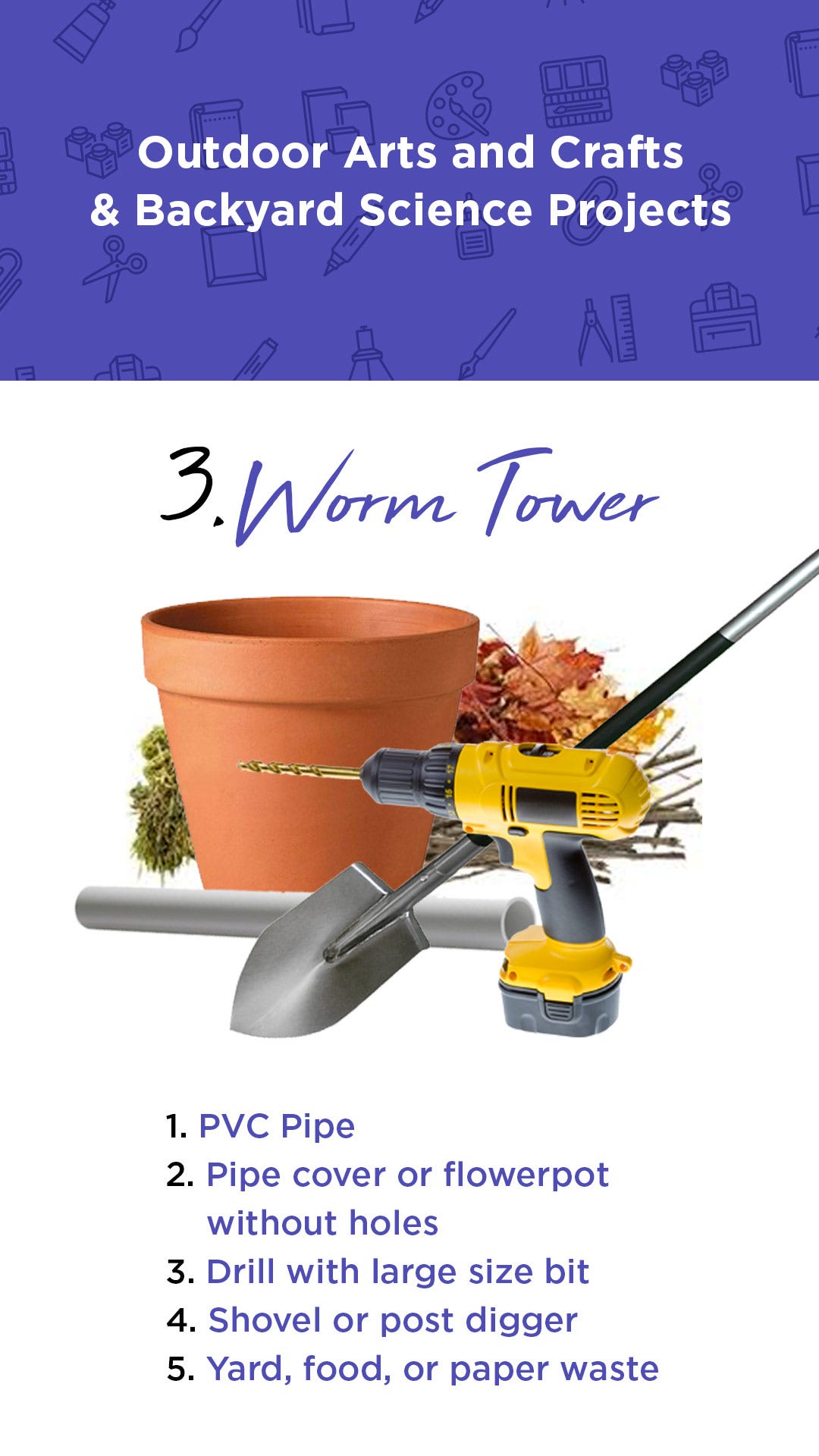 Enhance Outdoor Learning Activities with These Portable Outdoor Shades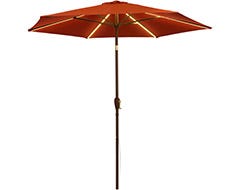 Market Umbrellas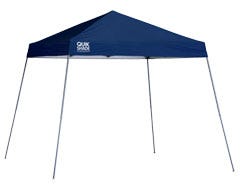 Pop-Up Canopies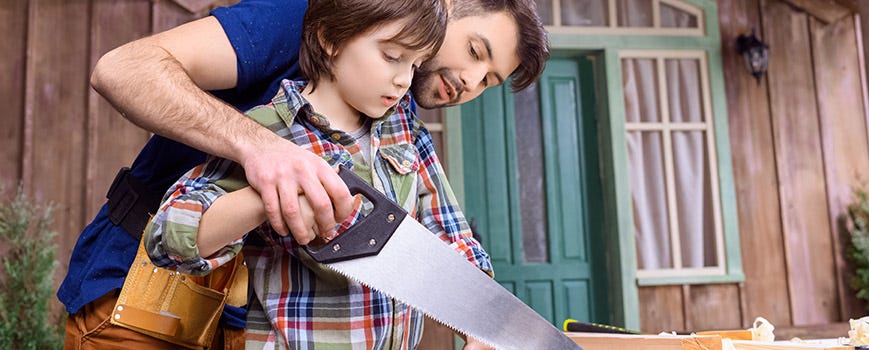 Build Your Own Playhouse
Other than their bedrooms, kids need a place to call their own. A playhouse is a terrific place where kids can imagine, get creative, do their schoolwork, and, of course, play!
Building a playhouse can also be an excellent learning activity. You'll be able to teach your children how to plan and prepare a project, order supplies, safely use manual and power tools, measure before cutting, and more. Also, you'll be teaching your kids all about hard work, and seeing a project through from start to finish!
You can order a prefab playhouse and put it together yourself, or you can
build one from scratch
. Another practical option is to build one using an
Ironwood Shed Frame Kit
from Arrow Storage Products. The Ironwood is a durable steel frame kit that can be used to build your own custom wood shed. You supply your own lumber for the project, and you can modify the design to include windows if you'd like.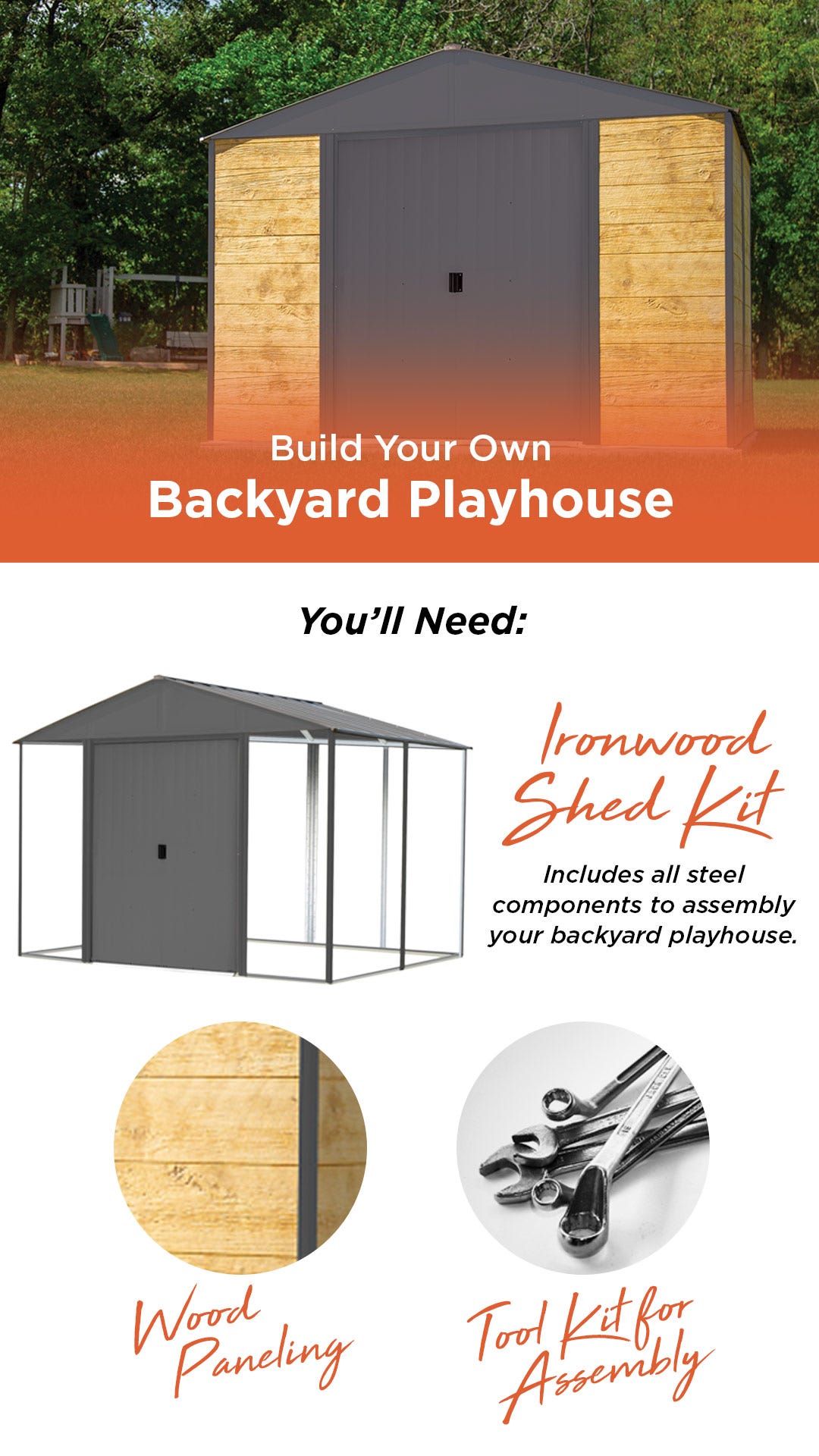 Enhance Outdoor Learning Activities with an Ironwood Shed Frame Kit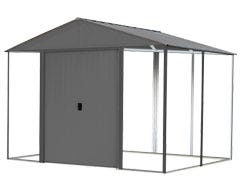 Ironwood Shed Frame Kit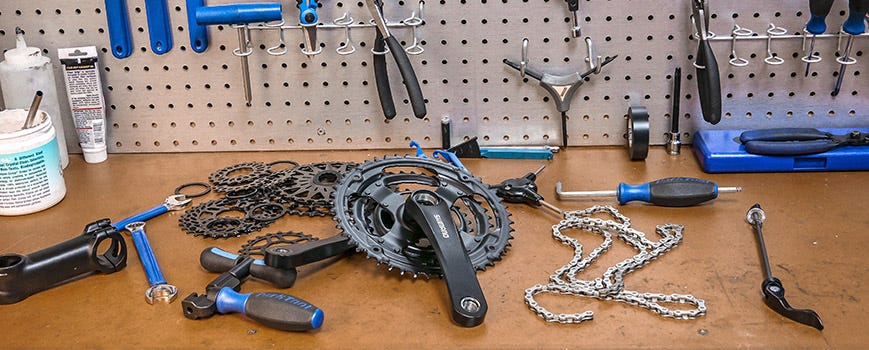 Start Your Own Repair Shop
Back in the day, when something broke, we fixed it. Today, when something breaks, we buy a new one. Reliving the good old' days of fixing what we broke is an excellent learning activity bot both you and your children.
Thanks to the Internet, you can find instructions to repair just about anything imaginable. Fixing everything from electronics to bicycles to cars teaches you how to use manual and electrical tools of all sizes, how to follow instructions, and helps develop strength, patience, and hand-eye coordination.
You and your kids can turn your love of fixing things into a business, too. That will also teach your kids about responsibility, deadlines, and accounting.
While repairs can be done out in the backyard, it's better to have a roof over your head. A portable garage or a temporary building makes a practical workshop space.
Enhance Outdoor Learning Activities with a Workshop Space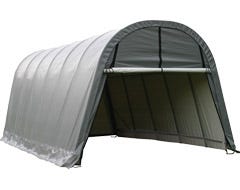 Garage-in-a-Box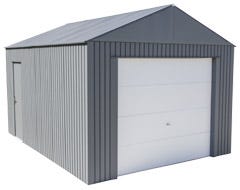 Everest Garage
Make Outdoor Learning Activities Fun and Engaging
Outdoor learning activities for children should be fun and engaging. Otherwise, your kids will get bored easily and want to go inside and play Fortnite. There's a great way to find out what types or outdoor learning activities your kids would like to do: just ask them. Make sure you're using open-ended questions, or your children will say "yes" to everything.
Also, your children may want to do some outdoor learning activities that you aren't familiar with. Don't push their suggestions off as nonsense. Doing something that's outside your comfort zone will help build the bond between you and your children.
However, when doing these or any outdoor activities, always remember to protect yourself and your kids from the elements. Backyard fun comes with
increased risk of skin cancer
, and sun protection is your best line of defense. A
pop-up canopy
is easy to set up and take down, and will protect your family from harmful UV rays.