Now that the warm weather's here to stay for awhile, you probably want to spend as much time outdoors as possible. But when your backyard aesthetic is less than enjoyable, it can be easy to resort to the couch. This year, create an outdoor oasis you'll want to escape to by easily incorporating a few added essentials. Give your backyard an upgrade with these must-have deck and patio products for an organized, comfortable, and attractive outdoor space.
Refuse Storage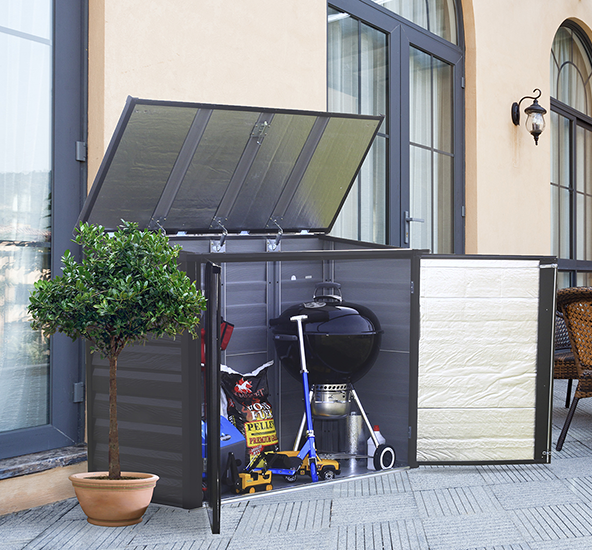 Nothing puts a damper on your deck and patio more than unsightly trash or clutter. Conceal any eyesore with the multi-purpose Versa-Shed! The Versa-Shed is the ultimate trash storage solution, easily concealing garbage, bins, and much more for a great looking outdoor space. With a 2-point locking system, high-quality steel materials, and a glossy onyx finish, the Versa-Shed ensures a durable and secure storage solution. Find out more about these versatile solutions here.
Deck Boxes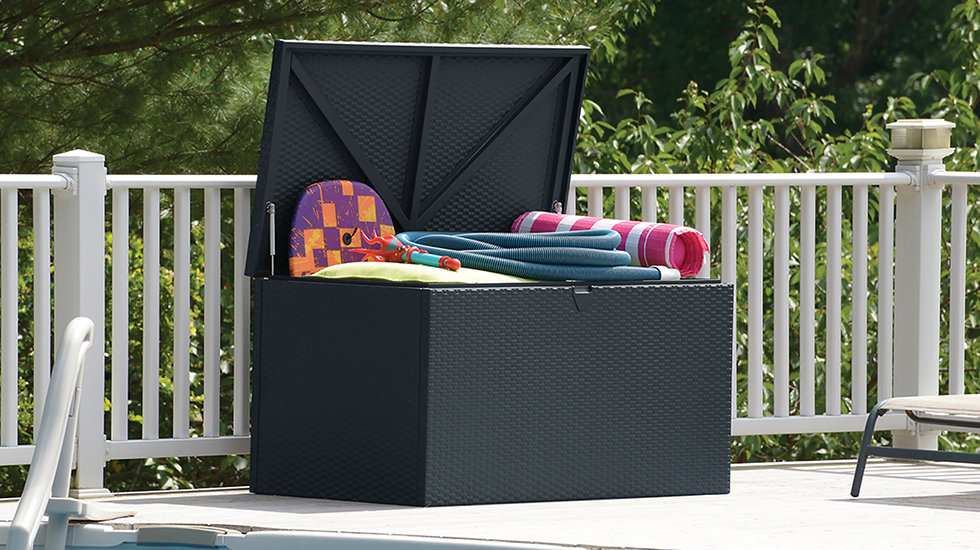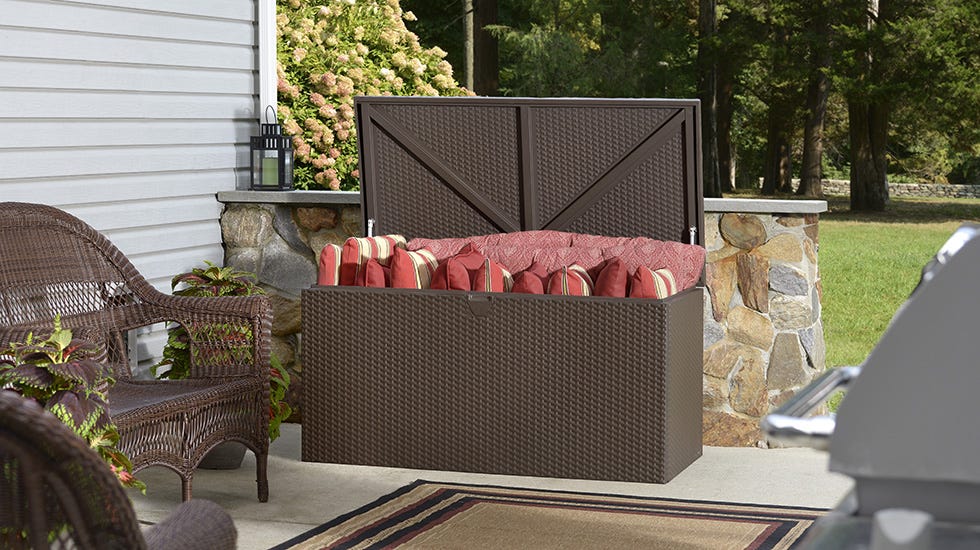 While traditional storage sheds provide ample multi-purpose backyard storage space, sometimes it's better to have items right where you need them. Whether you want easier access to pool supplies or patio furniture, the Arrow SpaceMaker Deck Box provides convenient and attractive storage for your deck or patio. Featuring hot-dipped galvanized steel materials, a built-in corrugated floor, and an attractive basket weave exterior, the SpaceMaker keeps items secure and protected without compromising the look of your outdoor space. Available in both Anthracite and Espresso colors, these spacious and durable solutions ensure stylish and accessible storage anywhere.
Essentials for Shade and Comfort
Shade Sails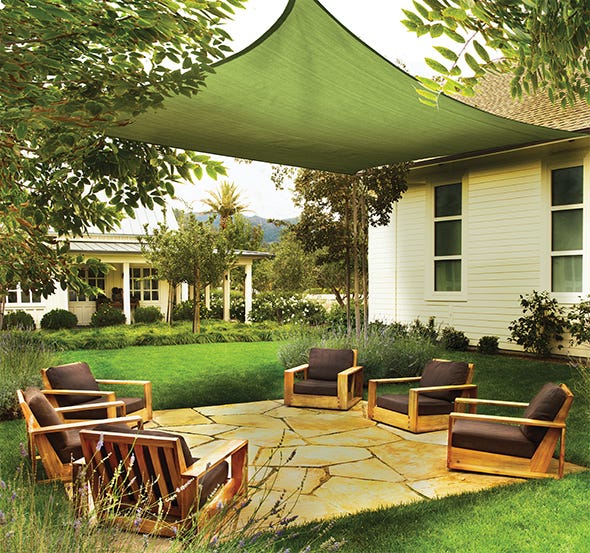 What's more important than staying cool and comfortable on your deck or patio? Sun shades are a great example of affordable and practical patio essentials that can provide a modern and attractive shade solution and protection. These easy-to-assemble, affordable, and charming shade solutions easily enhance the aesthetics while helping you and guests relax comfortably. Attach your shade sail or shade cloth easily to virtually any backyard space.
Pop-Up Canopies, Chairs, and More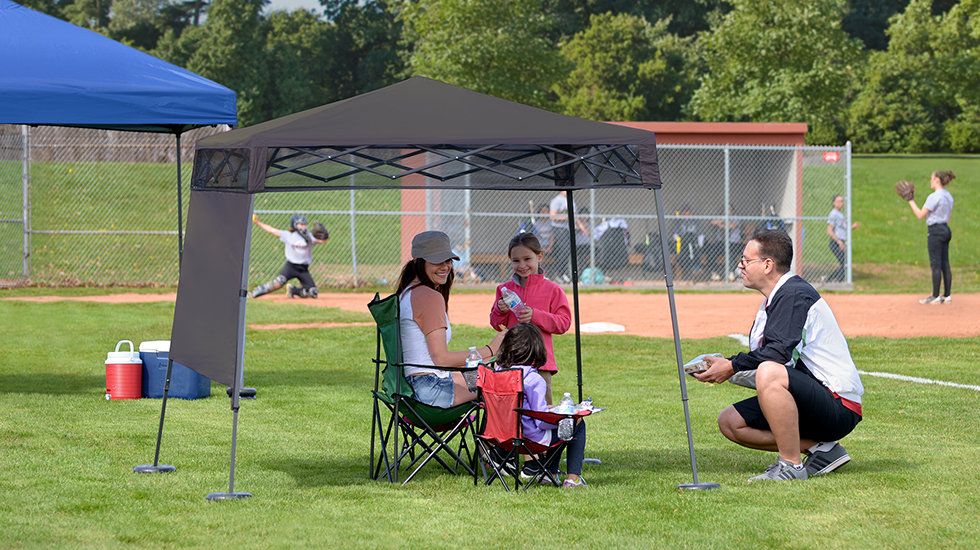 Want deck and patio essentials that looks great in the backyard but can double up as portable shade you can take anywhere? Quik Shade offers lightweight, portable, and affordable pop-up canopies, chairs, and more that provide instant shade wherever you need it.
Choose from large expandable options (such as the Summit X Tent with Awning) to more compact solutions (such as the Go Hybrid Canopy) to find the right coverage for any size deck or patio and easily move to your next destination when desired. Whether you want shade while grilling on the patio or need it for the next ballgame, you can easily upgrade your outdoor space or anywhere else you go with one of these easy-to-assemble solutions.
Get more bang for your buck with an attractive and durable canopy that works effortlessly on your deck, patio, lawn, and much more. These are just a few helpful products that are sure to add functional style and organization to your space.