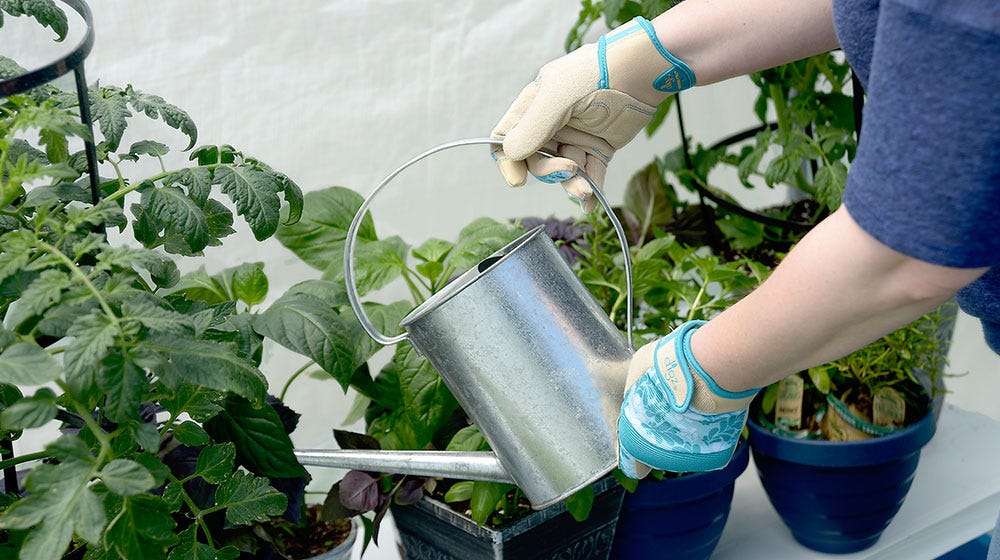 Many people work diligently in their gardens starting in the late spring and extending into the summer only to get ready for winter about three months earlier than they should. Depending on the gardening zone you live in, you might not realize that you actually have plenty of time to keep your garden growing before the winter hits.
If you have been interested in maintaining a garden during the fall, you have come to the right place. Here are our biggest tips for fall gardening successfully, even into a mild winter, if you feel like extending the season that far.
How to Clean Up Your Garden to Prepare for Fall Gardening
As each season comes and goes, you will need to prepare your garden for a different kind of gardening. Maintenance, planting, and preparing will all be different depending on the climate you experience during each season. That means that if you are starting to garden in the fall for the first time, you need to prepare for it. Start preparing before you expect the weather to turn. For many people across North America, this will be between August and October.
Consider what perennials you want to keep
Many of the annual flowers and vegetables you plant will begin to die back after their summer flowering season. If you are trying to make way for new fall plants, you should pull these out. If you want, you can save the seedheads to try and propagate new plants during the following spring. Some varieties won't grow well due to genetic manipulation by the developers if they have copyrighted the plants.
Once you have cleaned out the annuals that are dying back, consider which perennials you want to keep. Some perennials will offer excellent fall and winter interest. One example includes allium varieties. Allium tends to bloom on tall stalks, at the top of which are large clusters of flowers. When they dry out, they often remain standing and give your garden a fun texture throughout the fall and summer.
Other perennials die back without giving you so much texture and winter interest. Many of these you can feel free to cut back to the ground before winter sets in. They will grow back and be beautiful again the next year.
Keep mowing down to a minimum
As the summer sies down and rain becomes sparse, don't overly concern yourself with your mowing routine. It is harmful to your grass to be mowed too short before cold fall and winter temperatures set in for the season. Instead, take your mower up to the highest setting and don't mow as often as you would during a wet spring and summer. You are bound to have a healthier lawn in the future because of it.
Save your leaves
Finally, don't waste resources. That means saving the leaves that fall from the trees. In today's society, we are so accustomed to keeping things clean and tidy that we clean out a leaf as soon as it hits the ground. Instead, consider its usefulness during the fall and winter.
You can use fallen leaves as a renewable and free form of mulch over the top of your garden. A layer of leaf mulch will help during both the fall and winter seasons. It functions to increase the humidity of soil around the plants and increase the temperature around the roots. Even without a greenhouse, having a healthy layer of mulch increases your growing season.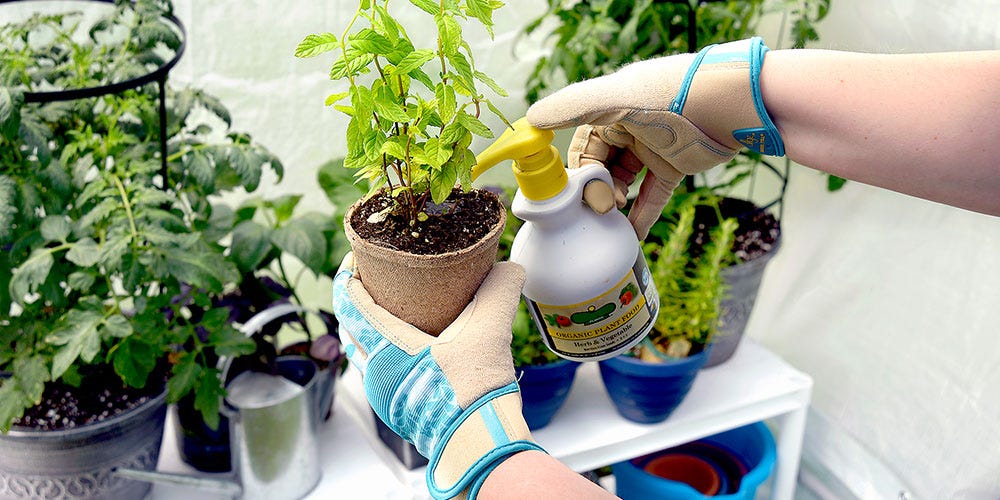 From Flowers to Vegetables to Herbs, What to Plant in the Fall
The coming tide of autumn doesn't mean that your garden is done. Even if you don't have a greenhouse, which we cover further in the next section, you still have plenty of time to get more crops out of the garden before the first frost. Now is also the time to plant those herbs and vegetables that are somewhat frost tolerant.
For some people, the fall season beckons in a more relaxed season, time to enjoy the harvests but not have to give quite so much time to maintaining and planting the garden itself. In this case, the best thing for you to do if you still want some harvest from it is to invest in more herbs. There are plenty of fast-growing and somewhat hardier herbs that you can plant that will end up giving you tasty dishes well into the following seasons. Here is a list if this is what you are most interested in doing:
Cilantro
Basil
Parsley
Rosemary
Sage
Chives
Dill
Thyme
For those of you hardcore gardeners, you might still be looking forward to a whole other season you never realized you could capitalize on before this. Trust us — as long as you live south of Canada, you should have plenty of time to plant something new in August and still get a harvest from it by the time November and winter temperatures roll around. Do note that sometimes, an unfortunate early-onset winter can take away your chances of fresh vegetables. However, most of the time, you will have luck with these vegetables reaping you a late fall harvest:
Brussel sprouts
Radishes
Beans
Collards
Kohlrabi
Lettuce
Green Onions
Turnips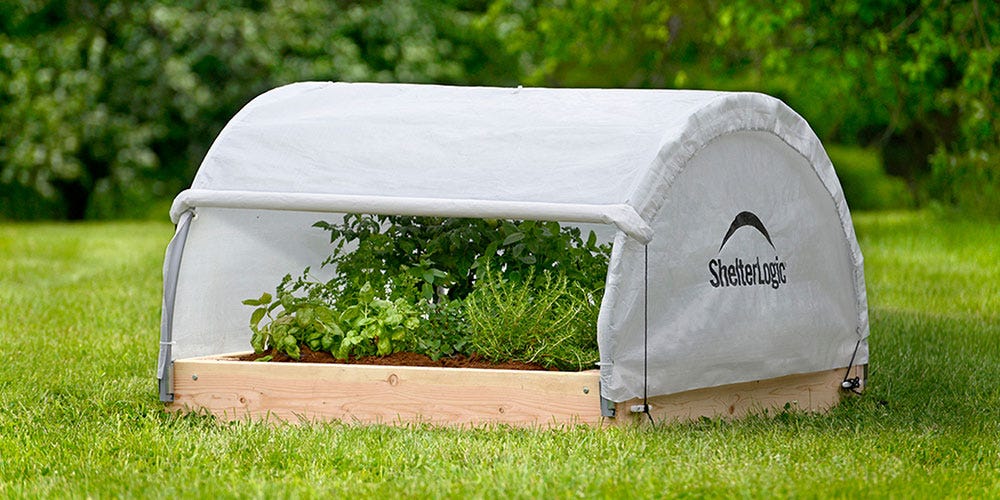 Using a Greenhouse Over Raised Garden Beds
Raised beds are useful in any garden when you want to extend your growing season since they are so easy to adapt to increase your seasonal usage. They offer you a structure, sometimes portable, that is filled with loose, higher-quality soil. Since they are raised, they tend to reduce the hassle of weeds and limit the number of unwelcome creatures that can get to your plants while they grow.
What do raised beds do to increase the length of your growing season, you might ask? Since they are installed above ground level, they control the temperature of the soil better than a typical terrestrial-based garden bed. That means when everything else freezes, your raised beds will still have warm soil, and your plant's roots won't freeze out.
You can further manage the temperature around the raised beds by using a greenhouse to cover over the top of them. This further extends your growing season by increasing the temperature control available inside the environment of the raised beds. It allows the plants to grow in an ideal climate. Not only do they elongate the time you can plant during the winter. They also allow you to plant earlier in the spring, so you get as much as you can out of your plot of ground.
Setting Up a Raised Bed Greenhouse
When it comes to establishing your raised bed greenhouse, you have several options. These choices depending on your budget as well as your time commitment. If you have plenty of time to give to it and like doing things yourself, consider making your own greenhouse. These only have to be a couple of feet high in the middle to end up being effective. Unless you want to plant pole beans underneath, you don't have to worry too much about increasing their height.
Make your own raised bed greenhouse using simple PVC piping and a white or partially see-through tarp over the top. Use the PVC piping to construct the arch, spacing the arches no more than three feet apart each time. That way, even if you have a hard autumn rainfall, the greenhouse won't end up collapsing in on itself. You can fasten the tarp down with garden stakes or under the PVC pipe.
If you aren't DIY-oriented, you can always invest in a greenhouse meant for raised beds. All the materials are included, and all you have to do is set it up over your raised bed. Before purchasing a greenhouse from any provider, ensure that you have found one that suits the space you want it to cover. A raised bed isn't as flexible as a ground-level bed since you can't stretch out a greenhouse further than the edge of the bed.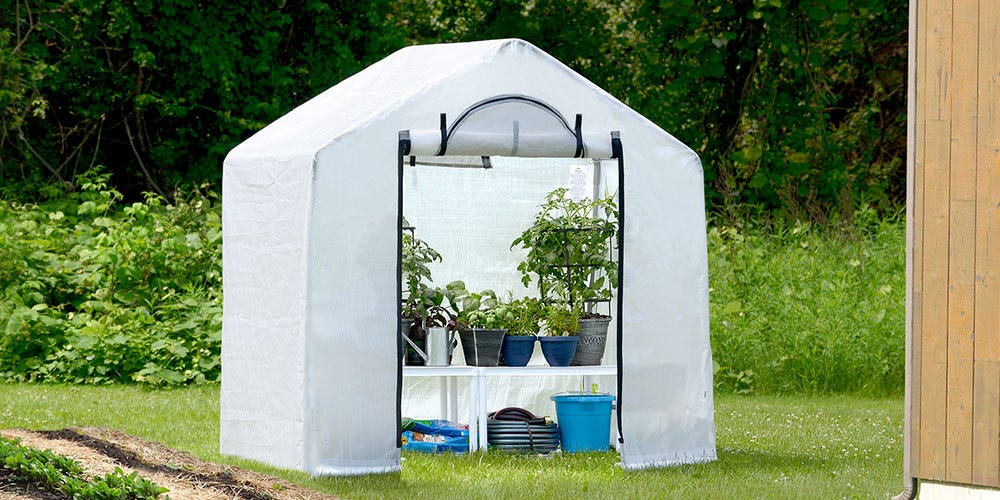 The Importance and Value of Greenhouses to Aid Fall Gardening
Getting a greenhouse for your fall garden increases your time to plant a garden and use the space during the year. It isn't only useful for those zones across North America that experience winter—it also helps when you live in a scorching climate. Put in the right place, you will be able to control the heat of the garden. In a very hot environment, you can increase the humidity under the greenhouse by watering alone. That helps to limit the amount that your garden will end up drying out during hot, dry summers.
Fall Gardening Like a Professional
Gardening often involves a bit of a learning curve. You have to get experience with the plants you want to use, when to put them in the ground and how to get the best possible harvest. Fall gardening is akin to leveling up as a gardener since many people retire their shears during the fall and are getting ready to settle in for the winter.
Having the right material will help you maintain a fall garden until you prepare for the winter. If you have any questions or concerns about prepping for your fall garden, then you can get into contact with the greenhouse and garden product experts at ShelterLogic to get advice about what you can use to prepare for your transition into fall gardening.