Labor Day weekend is full of cookouts, potlucks, and if you're lucky, a sunny day at the beach. It's time to soak in those last few weeks of summer before the cool weather starts rolling in. Here are some essential Labor Day buys that will not only help you enjoy the holiday, but also come in handy year-round.
Labor Day Buys for Your Cookout or Beach Party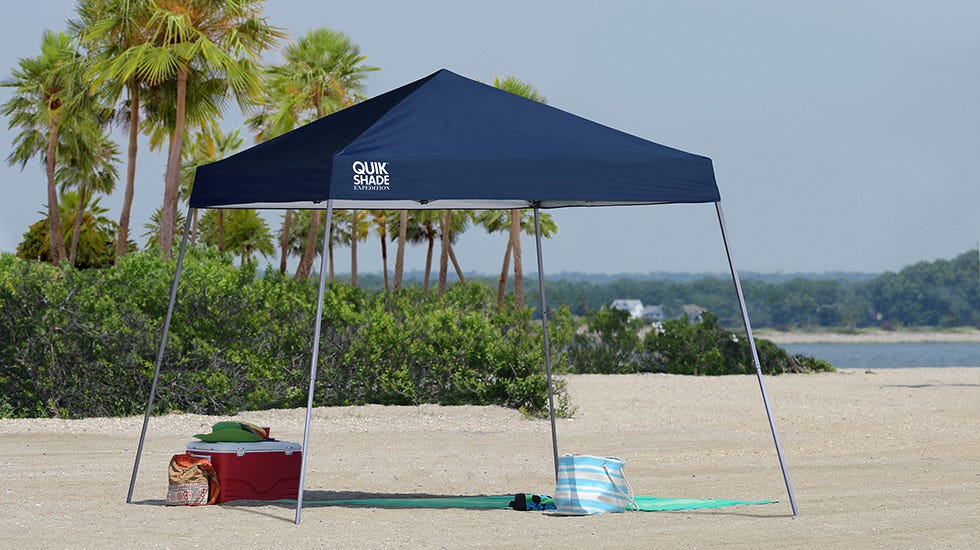 Enjoying a day outside with friends and family is good for the soul. But those harmful UV rays can wreak havoc on your skin and your belongings. Canopies are a must-have if you're planning to spend your Labor Day outdoors. And whether you get a ShelterLogic or a Quik Shade canopy, you've got tons of options to choose from. Whether you're on the lookout for easy assembly shade solutions, or you want the perfect canopy for your next big barbecue or backyard event, we've got you covered. Discover the multitude of shade options available from ShelterLogic and Quik Shade. For a quick and easy setup, the Shade Tech Pop-Up Canopy is an affordable way to offer shade. It features 3 height positions and 99% UV protection. Push button sliders and padded levers make assembly a breeze. You can choose from a straight leg or slant leg. If your holiday includes a picnic, the Quick Clamp Canopy Tilt Mount is a simple way to give you and your family shade on the go. The innovative patent pending pop-up frame design will keep you cool in the shade with minimal effort. The frames are adjustable to four different heights, and easily attaches to most tables and benches. Let's say your tailgate or watch party might get a little larger than you thought. The Max AP Canopy 2-in-1 with Extension Kit transforms a 10ft x 20 ft canopy into a 24 ft x 20 ft event tent. This option sets up in less than two hours with only two people. This canopy has a big bonus: You can transform it into a storage option too with an enclosure kit. Some Labor Day buys are guaranteed to pay off throughout the year. The AccelaFrame Canopy 10 x 20 ft. will give you the strength of a pipe canopy with the speed of a pop-up. This choice provides you with 200 square feet of shelter in just 15 minutes.
Preparing for Fall with Compact Indoor and Outdoor Storage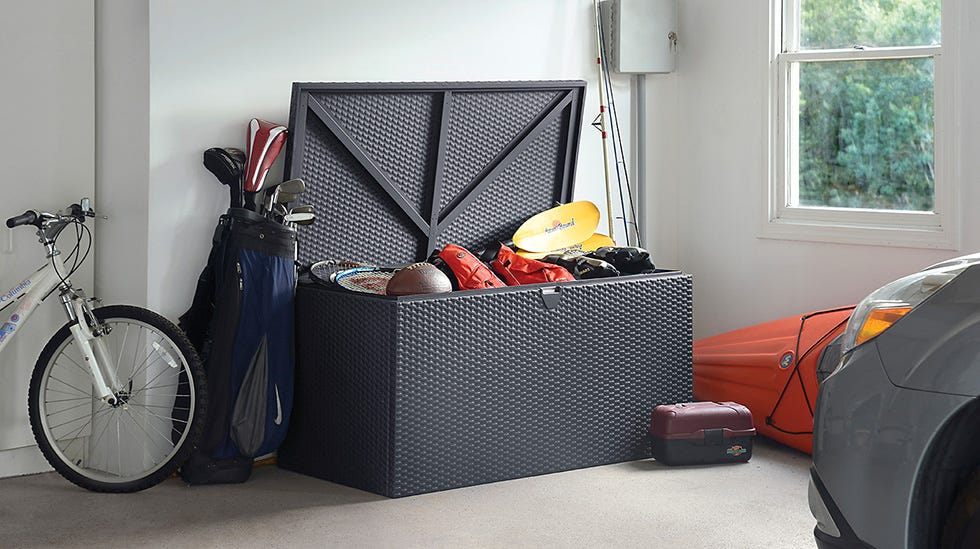 Labor Day isn't all fun in the sun. For some people, it signals time to pack away summer items, or store your vehicles to stay safe from falling leaves or even snow and ice. Here are some great Labor Day buys to get you ready for the coming season.
The Versa Shed is perfect for stowing away your small garden tools and pool supplies. It's easy to open with two access points to store your things. It even has a 2-Point locking system to give you even more security.
The Spacemaker Deck Box is about as versatile as it gets. This sturdy storage bench can be used indoors or in your backyard to store virtually anything. This is truly a storage option for any season, available in two gorgeous colors.
If you need something a little bit bigger that's sturdy and perfect for storing away your lawn mower and garden equipment, check out the wide variety of all steel sheds we offer from Arrow Storage Products. Choose from small footprint storage lockers, to larger shed storage that is convenient and looks great in the backyard.
More Garage Storage Space, Less Hassle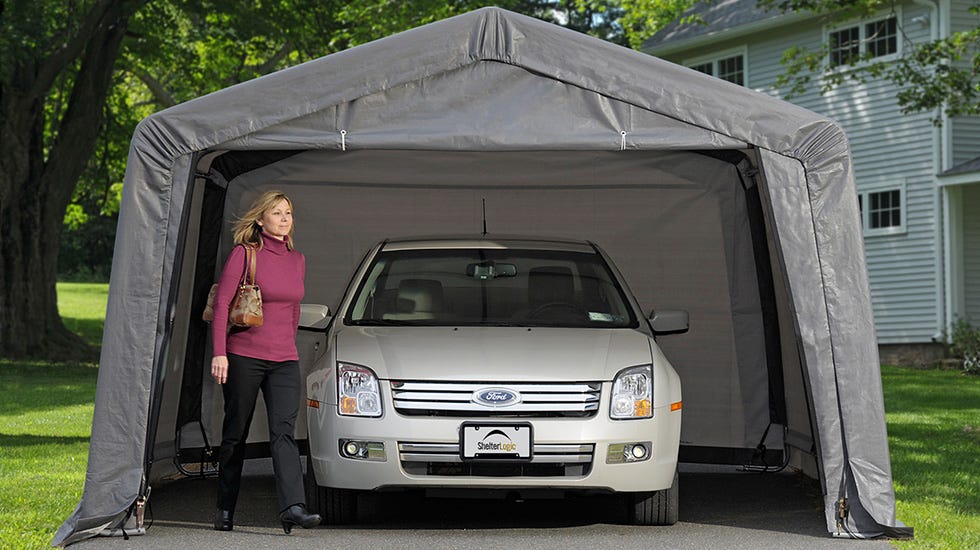 The ShelterLogic Garage-in-a-Box is functional and affordable. It's patented ShelterLock Stabilizers also make assembly a snap. This will allow for all-season vehicle storage so you can rest assured your vehicle will be safe from winter's fury.
If you're looking for a multi-season shelter with quick assembly, the AccelaFrame Garage is the choice for you. You can even choose from multiple size options perfect for anything from cars to tractors. This portable garage comes with pre-assembled frame sections that unfold making setup and storage a breeze.
When you need an extra-large building to store your belongings, or maybe even your personal outdoor workspace, the Vinyl Murryhill Storage Building is a smart choice. The roll-up garage-style door and durable vinyl-coated steel finish gives you style and value.
For a custom shelter to fit absolutely anything you might need to stow away for the season, ShelterCoat shelters are the way to go. From ATV's to bulk storage, your items will be safe from mother nature with this durable choice. The fabric cover is UV treated and 100% waterproof. ShelterCoat gives you literally thousands of options to custom fit whatever your heart desires.
Whether you're preparing for a great barbecue or storing your large vehicles ahead of winter, these Labor Day Buys are sure to be handy in any season. From small steel storage to custom outdoor garages, these essentials will make your life easier year-round.