Having a beautiful lawn is one of the best ways to enhance your home's curb appeal, and it also helps you feel better every time you look out your window or arrive home at the end of the day. But in order to have a great lawn, you need to treat it well, which requires a little know-how. If you are a new homeowner and have never treated a lawn before, or if you just want a refresher on how to maintain your lawn so that it always looks its best, then you've come to the right place.
In this article, we will go over everything you need to know about treating and maintaining your lawn, including when to treat your lawn, what kind of lawn care schedule you should maintain, when to fertilize your lawn, what type of lawn mower shed you should get, how to store your lawn care equipment, and much more.
When should you start treating your lawn?
When it comes to treating your lawn, preparation is key. By prepping your lawn in the fall, it will be able to properly germinate all winter so that when spring arrives and the temperature warms up, you'll be ready to go with a great lawn from day one. On the other hand, if you don't give your lawn the TLC it needs in the fall, then you'll have much more work to do in the spring, so it's up to you, but it's safe to say most people will agree that a little lawn care in the fall beats a ton of work in the spring.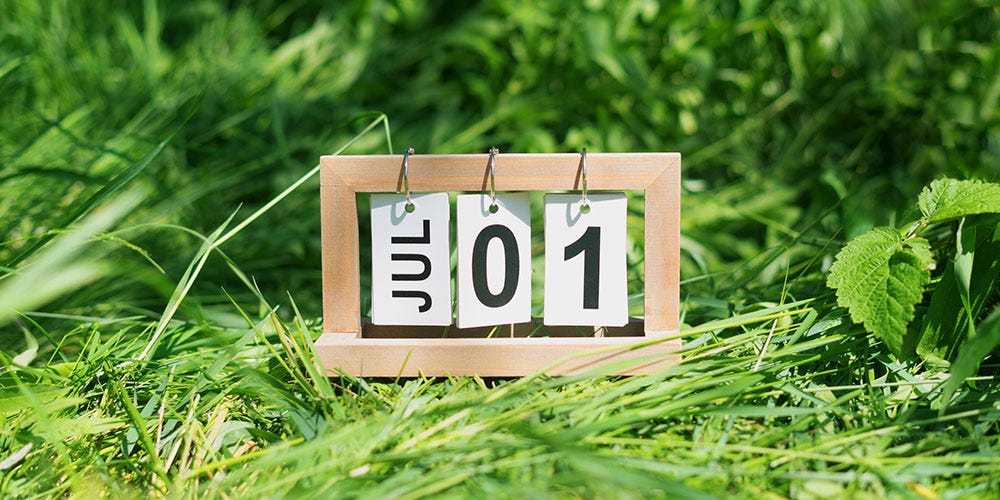 What kind of lawn care schedule should I maintain?
Great lawns don't just happen by accident; they require consistent work throughout the year. Each season presents different challenges when it comes to caring for your lawn, so let's briefly go over some of the activities you should be tending to with respect to your lawn each season.
Spring (March, April, May)
Spring is typically the busiest time of year for lawn care and maintenance because your lawn has been sitting all winter and needs extra help bouncing back. As mentioned, by preparing your lawn for the winter during the fall months, you can reduce your workload come spring, but the following tasks will still need to be tended to.
Cleaning up your yard
Testing your soil
Maintaining your mower
Aerating
De-thatching
Fertilizing
This may sound like a lot of work, and it is, but it's well worth it, and by performing these spring lawn care tasks, you'll be setting your lawn up for success throughout the rest of the year.
Summer (June, July, August)
The hottest time of year can be harsh on your lawn, and as such, it's important to ensure you're treating it properly. By taking care of the following summer lawn care tasks, you'll be able to keep your grass looking green even when the temperatures are soaring, and the sun is beating down on your lawn.
Mow your lawn regularly
Treat your lawn for grubs
Water your lawn often
Control the weeds
Many people can't be bothered to maintain their lawns in the summer because the weather is nice, and they'd rather be doing other things, but by setting a few minutes aside for your lawn each week, you'll be able to have the best lawn on your block, and everybody will notice the difference.
Autumn (September, October, November)
Autumn is your chance to prepare your lawn so that it weathers the winter well. There aren't a ton of things you need to do for your lawn at this time of year, but the things that do need to be done, are vital to ensuring that your lawn bounces back next year. The most important fall lawn care tasks include:
Fertilizing
Mowing your lawn short
Patching
Seeding
By doing these things in the fall, you'll have way less work to do come spring, and you'll be able to sleep easy in the winter knowing that your lawn is germinating and will be ready to go when the temperature warms up again.
Winter (December, January, February)
Assuming you've prepped your lawn in the fall, there really isn't a whole lot to do in the winter. That said, try to limit the amount of foot traffic on your lawn and take care to de-ice your lawn after heavy snowfalls or winter storms. Winter is really about damage control, so just try your best to prevent anything from harming your turf in the cold months, and your lawn should be in great shape come spring.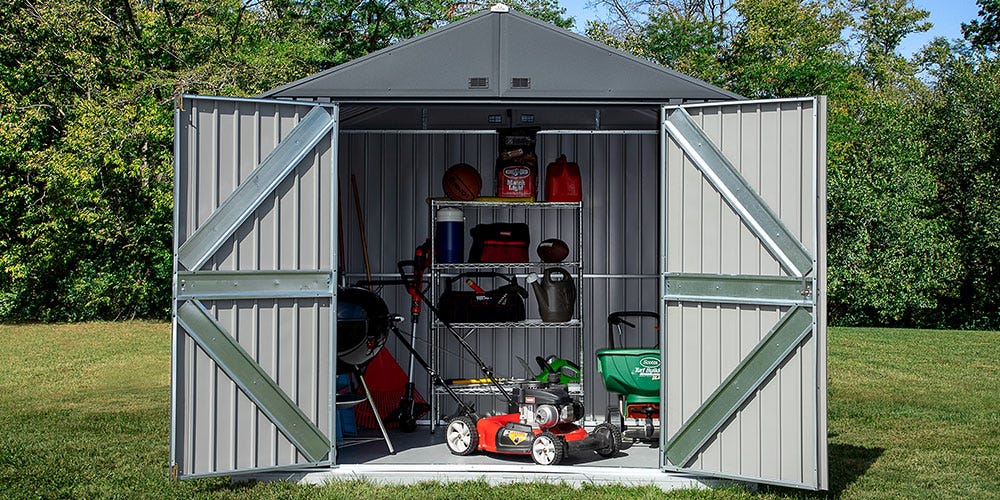 How cold is too cold to fertilize my lawn?
So, now that you have a solid schedule for lawn care and maintenance, you may be wondering how cold is too cold to fertilize your lawn, which is a great question. Fortunately, there is a concrete answer. You only want to fertilize your lawn when the air temperature is 60 degrees Fahrenheit or warmer. Any colder than this, and your lawn will be dormant, defeating the purpose of fertilizing.
Is it OK to fertilize your lawn in winter?
As mentioned above, you really aren't doing yourself any favors by fertilizing your lawn in the winter. When your lawn is dormant, the fertilizer won't take, so you're really just spending money, energy, and time that could be better spent enjoying a cup of hot cocoa. That said, it's still important to follow up on the winter lawn care items mentioned above, such as limiting foot traffic and de-icing.
Should I fertilize my lawn before or after rain?
Fertilizing your lawn a few days before rain is a great way to keep your lawn well-nourished and looking healthy. But if you fertilize just before rainfall, then your fertilizer will be washed away. Fertilizing after it rains is another good option, as the water on your lawn will mix with the fertilizer and help surround the roots of your grass.
What kind of lawn mower shed should I get?
Having an accessible space for storing your lawn care equipment helps make maintenance easy. As such, it's worth your while to consider investing in a lawn mower shed, where you can store not only your mower but your fertilizer, shears, and so on. Portable fabric sheds and all-steel sheds are great, affordable options. The idea is that you want it to blend in with the overall design of your yard, which will enhance your outdoor space while also adding functionality to your yard.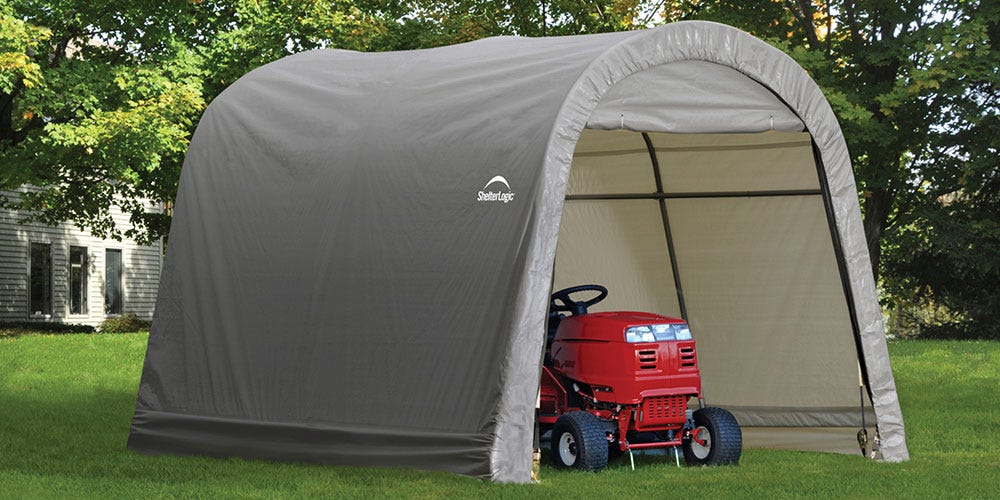 What size lawn mower shed do I need?
In terms of size, it really all depends on a number of different factors, including the size of your yard, the size of your mower, and how much other equipment you plan to store in your shed. That said, you'll generally want at least a 6'x4' lawn mower shed for walking mowers and at least an 8'x10' for a riding mower. Of course, bigger is usually better, as having a bigger shed will give you more cargo space for storing other things, but if your yard isn't particularly large, then a smaller 6'x4' should do just fine.
What can you store in a lawn mower shed?
When organizing your lawn mower shed, there are a few important things to be aware of. It's never a great idea to store chemicals in your shed, at least not long-term, as this can cause your shed to deteriorate and can even pose a health risk in the event of improper storage. Other than that, you can feel free to store your mower, fertilizer, gardening, and landscaping tools, and depending on the size of your shed, you might even have space to store motorcycles, ATV's, sporting equipment, power tools, and whatever else you need to store in your yard.
A Beautiful Lawn Makes a Big Difference
Having a beautiful lawn makes a huge difference in terms of how you and other people view your home. A lush green lawn says a lot about you as a homeowner; it says that you have pride of ownership and are willing to put the work in to ensure that your property looks its very best. But there is some work that goes into maintaining and caring for a lawn.
Each season has its own unique challenges with respect to lawn care. Spring is the busiest time of year for lawn maintenance. In the summer, you just want to keep your lawn in check and make sure you're providing plenty of water to your grass so that it doesn't get scorched by the hot summer sun. Fall is the season for prepping your lawn so that it can germinate over the winter, and winter is more or less just about damage control.
It's also important that you have an outdoor storage space for your lawn care supplies and gardening tools; a high-quality lawn mower storage shed is usually the perfect solution. Although taking care of your lawn is a bit of work, it's always worth the effort, and by following the tips and tricks outlined in this article, you'll be able to keep your lawn looking great all year.