We all need to plan time off from work to spend quality time alone or with family and friends and recharge our minds. However, taking paid vacation time is something not every American worker is doing. According to the U.S. Travel Association, American workers left an average of 33% of their paid time on the table last year.
National Plan a Vacation Day, which is the last Tuesday in January (this year, it's January 26), reminds us to plan our vacation at the start of the year for the rest of the year. The earlier you plan a vacation, the more ready and relaxed you'll be when your vacation time gets here.
However, even the best laid plans can go awry. COVID-19 affected all aspects of daily life, including travel. It's quite possible that some American workers may have planned but skipped vacation time because they were worried about getting on an airplane, didn't feel safe in a hotel, or felt they couldn't be away due to staffing issues.
When you plan a vacation, it doesn't have to be an exotic locale, a bucket list destination, or to visit family. It also doesn't have to put you in the poor house or include a lot of travel logistics. You can plan a vacation around a single or series of local day trips, a staycation, or a combination of the two.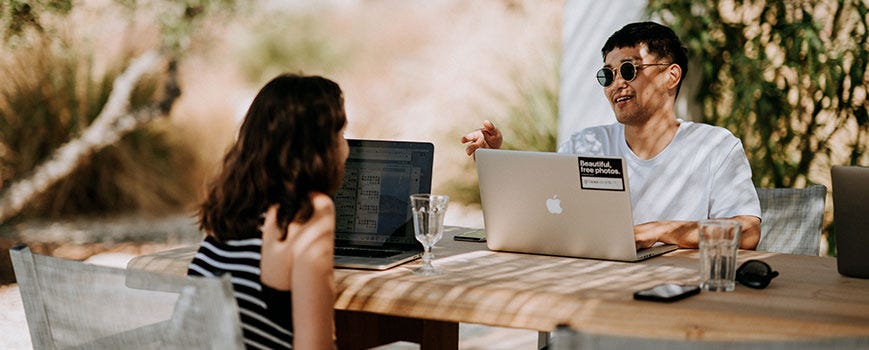 Plan a Vacation in 3 Easy Steps
When you Plan a Vacation, it doesn't have to be a massive undertaking. In fact, planning a vacation can be done in three easy steps:
Determine How Much Paid Time Off You Get
Look up the number of vacation days, personal time off, and holidays you earn by checking with your boss or your company's human resources rep. Don't forget to make a note of any office closures, as it can help you maximize vacation time.
For example, many companies have Thanksgiving Day and the Friday after Thanksgiving off. If you decide to plan a vacation around Thanksgiving week, then you would only use three vacation days. Similarly, if you take the week before Labor Day or Memorial Day off, you would be out of the office for 10 days (including weekends) and use just 5 vacation days.
Coordinate Your Calendars
If you and your spouse or significant other are both in the workforce, then the trick is for both of you to coordinate your calendars with your HR departments and work teams. There may be blackout dates that require you to be at work. For example, people who work in retail are generally not allowed to take paid time off in November and December. Likewise, teachers may be limited to only taking paid time off in the summer. You also may not want to take your kids out of school when school is in session.
If you like to vacation with people in multiple households, then Time Off's vacation planning tool can be used to plan a vacation. Just enter the number of days you earn, put your hopeful vacation dates on the calendar, and use your custom link to get your family and friends involved in the planning.
Share Your Vacation Plans
Once you have your days determined, use the calendar to export your plans to Outlook, Gmail, or other electronic calendars to share with your boss, co-workers, and family. This will help everyone plan their work weeks around you not being in the office, prepare for taking care of pets, taking in your mail, and so forth.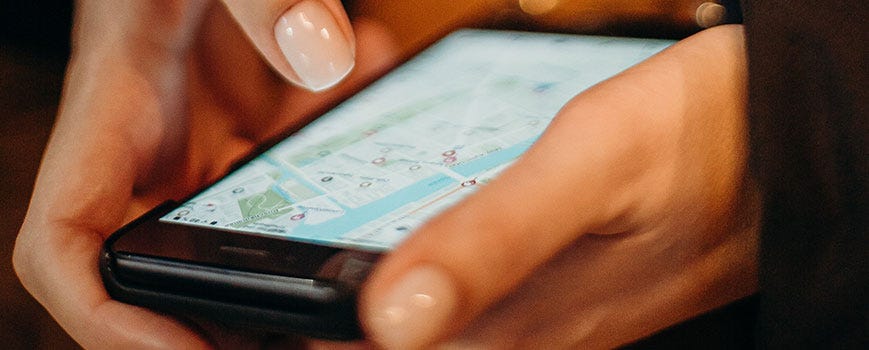 How To Plan a Vacation Day Trip
When most people plan a vacation, they immediately start thinking about Disney, a beach destination, or going overseas. More often than not, we take for granted some of the awesome things to do within a few hours of our home. For example, it's easy to forget about historic monuments in your closest city if you're often there on business.
It's pretty easy to plan trips on Google Maps. Just go to Google, enter a type of place you'd like to make a day trip to (for example, amusement parks, beaches, state parks) and add the words "near me" to the search. Then click on the map and you can find information about destinations that are day trip worthy.
Before you decide to plan trips on Google Maps, think about the activities you like to do on your own, with your friends, or with your family. Also, consider what time of year you'd like to plan a vacation. For example, depending on where you live, you probably won't want to plan a day of skiing in July, and you may not want to go to the beach in November.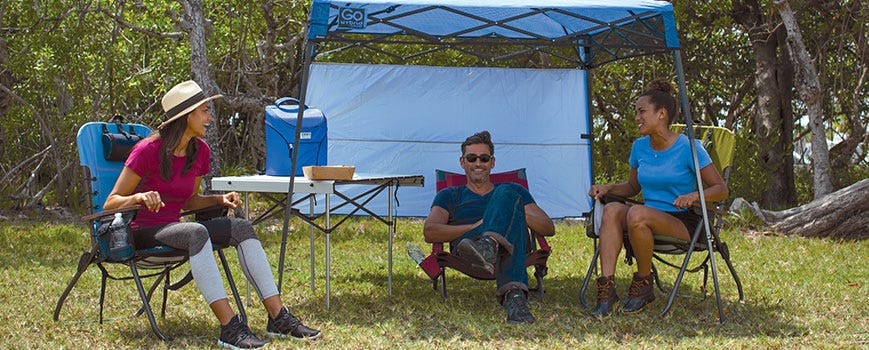 Grab New Gear for a Vacation Day Trip
If you decide to plan a vacation day trip to the beach, then you may want to grab new gear for the occasion. Not just swimsuits and beachwear, but new chairs, a cart, an umbrella, and a cooler.
The RIO Beach Cart and Backpack Chair Bundle is a great combo for a vacation day trip to the beach. It includes comfortable, convenient Lace-Up Steel Gear Removable Backpack Chair, and a RIO Wonder Wheel Deluxe Beach Cart. Having these items will mean fewer trips to and from your car and more time enjoying family fun in the sun.
Additionally, you can get this bundle, which includes the chair and a RIO Beach 7 ft. Beach Umbrella. The umbrella has a built-in sand anchor, a tiltable head, a fold-out table with drink holders, and a wind vent, and will help you block the sun no matter which direction it's hitting.
If a day hiking through a local trail or a state park is your thing, then you'll want to grab a canopy tent like the Expedition One Push Slant Leg Pop or the Quik Shade Summit X so you can take a break in the shade. Portable folding chairs are also easy to bring along for your trip to the trails.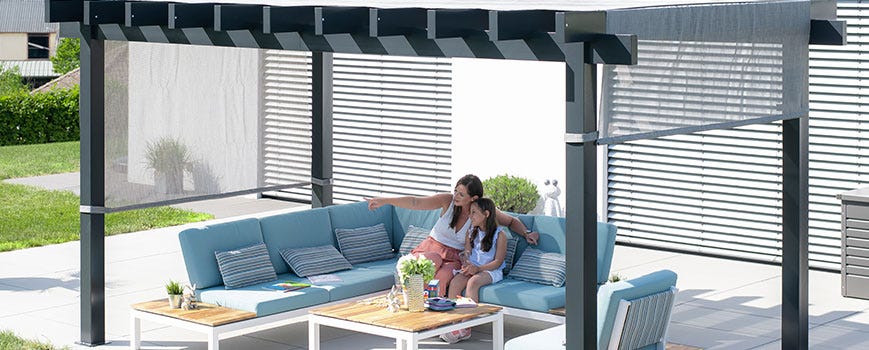 Make Your Backyard a Staycation Destination
Maybe you're a homebody and you don't like to travel. You can plan a vacation around staying home, which is also known as a staycation. While a staycation can include day trips, it's mostly about enjoying the life of leisure while staying at home. A staycation can give you and your family a chance to enjoy your backyard space.
Give Your Backyard a Staycation Facelift
Before your staycation begins, you can give your backyard an upgrade with the addition of a metal gazebo, solarium, or pergola. These permanent structures can give your backyard space a facelift, give you a shaded area to relax and entertain, or a hideaway that you can use year-round.
Gazebos come in many styles, colors, and materials to match your home exterior, and can be used in a variety of ways. They come with mosquito netting, which can be pulled closed so you can enjoy the outdoors bug-free. A wall-mounted gazebo attaches the side of your home and adds shelter to your patio or deck. A free-standing gazebo can be mounted in a garden area or another space in your yard.
A pergola can add unique, attractive outdoor shade to any part of your backyard. These open-roof structures can be topped with shade cloth to protect you from the sun's harmful UV rays. A solarium is a prefab sunroom that can be attached to the side of a house or stand freely in a backyard space.
Camping Out in your Backyard
Do you and your family love to camp, but like the convenience of staying home? You can have a staycation campout under the stars in your own backyard. You can just make it a family affair, invite a few friends over, or even have a virtual campout with family and friends via Zoom, Meet, or Skype.
There are many activities you can do with your live or virtual guests. For example, you can tell scary ghost stories or sing songs by a campfire. Campfire games such as 20 Questions, Telephone, or Two Truths and a Lie, which can be played virtually as well as live.
When you're camping out in your backyard, you're going to need some gear. Some durable camping chairs and sturdy camping tables will help you kick back and relax and enjoy a meal cooked outdoors. A sturdy pop-up canopy tent will help protect your family from harmful UV rays long before the sun goes down. And a comfy and convenient camping cot will help you get a good night's rest.
Be Prepared for National Plan a Vacation Day
Don't bank your vacation days until next year or ad-lib your vacation ideas. Take advantage of National Plan a Vacation Day this January 26, and start planning this year's dream vacation, your vacation day trips, or your Staycation for your family or yourself.