Just because it's cold or even snowing doesn't mean you should forget to use a shelter for winter sports! Whether you're participating in an outdoor recreation event or watching a game live or on television, pop-up canopies are perfect for your winter sports activities.

Did you know sunscreen is not just for the warmer seasons? Just because it's not summertime anymore doesn't mean you should skimp on sun protection. Protecting your skin is just as important because the sun's harmful UV rays don't take a winter break! According to Accuweather, sunlight reflects off snow the same way it reflects off a pool in the summertime, which can still cause a sunburn.

Players or watched outdoors, winter sports fun can still bring a risk of skin cancer. Sun protection is your best line of defense when it comes to skin cancer prevention.

So, before you head outdoors for winter sports fun, why not make sure you have a reliable shelter to protect you from the elements?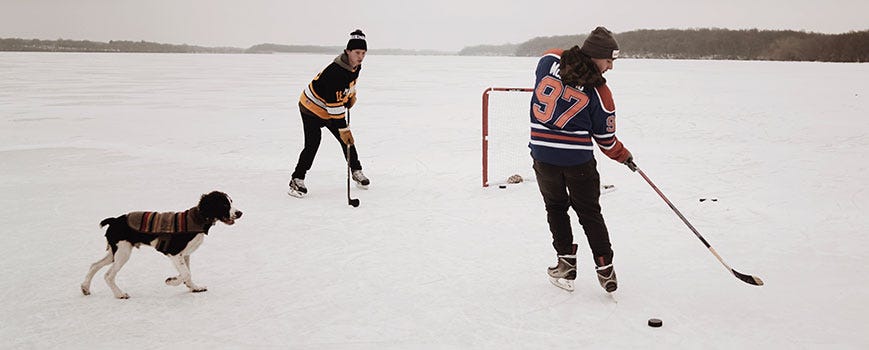 Three Types of Winter Sports Fun
When talking about winter sports, people often think about going skiing or ice skating. However, watching sports is also a big thing in the winter. Winter sports viewing also doesn't have to be a live spectator event. With homegating – or tailgating at home – being a hot trend, it's possible to watch your favorite sports team or event on television in the comfort of your backyard.

Let's look further into the three types of winter sports that require at least a pop up canopy tent to give you protection from the sun:


Action Sports
Whether it's a day on the slopes or a day in the woods, there are several winter sports that require shelter from harmful UV rays.

On the slopes, there's skiing, snowboarding, and snow tubing. Closer to home, you probably have a favorite hill for a day of sledding. Since you're out in the open without much shade, you should consider bringing an outdoor canopy to protect you and your friends.

In the woods, there's cross-country skiing, hiking, hunting, and ice fishing. A shade canopy would be great to take along if you're with a group. But if you're going solo, you may want to leave the pop-up canopy home and bring along a canopy chair.

The there's figure skating, ice skating, and ice hockey on an outdoor pond or rink. A handy outdoor canopy tent is a must-have accessory when you're taking a break from skating.


Live Spectator Sports
It doesn't matter if your child plays an organized winter sport, or if you're spending a day watching your child sled or skate for fun. Comfort and protection from the sun are very important whether your child is playing for a trophy or just having fun!

Hockey moms and hockey dads spend a lot of weekend time carting their children from rink to rink. While hockey equipment can be bulky, pop-up canopies don't take up much space in the back of a car, truck, or SUV. Neither do portable folding chairs! These items can also be kept in the car for those impromptu snow day trips to the local pond or sledding hill!

If the rink your child's team plays in has bleachers, chances are they're made of splintering wood or extremely cold aluminum. A portable bleacher chair can make seating a lot more bearable. Some models even come with heating pack pockets to keep you warm as you cheer your children on.


Homegating: Tailgating in Your Backyard
Just because it is winter doesn't mean the tailgating season has to end. You can extend it by tailgating at home, which is also known as homegating! From college football bowl games to NFL playoff and championship games to the NHL's outdoor Stadium Series matchups, there are plenty of reasons to invite your fields over for a homegating party.

Why drag your grill, canopy chairs, small pop up canopy, metal cooler, and other tailgating gear to the stadium or racetrack when you can set everything up in your backyard? In fact, when you're homegating, you'll have your backyard space to play with, so you can even set up an outdoor party tent for the occasion.

What's more, hosting a homegating party means you don't need to clean your house before guests arrive and clean it again after they leave. It also means you don't have to worry about them tracking mud or snow into your living room, kitchen, bathroom, or dining room!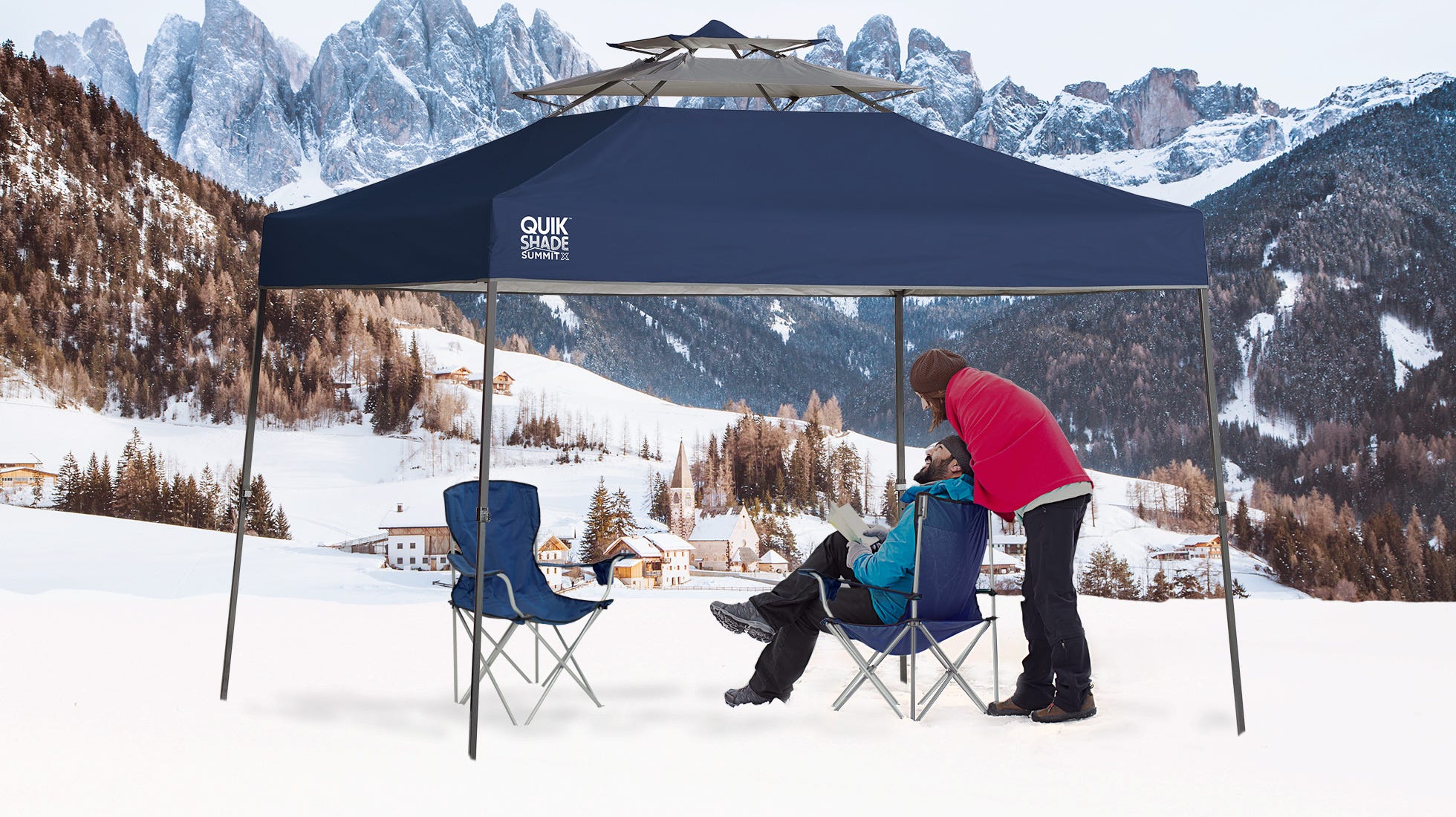 Take Cover During Winter Sports
As we mention above, there are several types of products that are perfect for winter sports fans and participants. Let's focus on some of the products that can keep you and your family protected from the sun and comfortable when you take a break or watch the action.


Outdoor Shade Tents and Canopies
If you're looking for a small shelter that you can set up on your own, the Expedition One Push Slant Leg Pop Up is a perfect choice. Its innovative "one push" instantly sets up with 4-steel ground stakes for proper anchoring. The polyester top with Aluminex provides 99% UV protection. It even comes with a rolling travel bag so you can easily set it up, tear it down, and bring it back to your car in a snap!

For a straight-leg canopy with pre-installed Super Vents, the Quik Shade Summit X is an ideal choice. You can even choose from 3 height options. The easy to use Mega Latch Sliders make assembly hassle-free. This sturdy canopy tent also has a patented double reinforced frame system.

Some winter sports may involve more than just yourself and a few people. Perhaps you are setting up for a ski competition? Maybe you want to get friends together to watch your favorite football team in the playoffs? If you are searching for a larger canopy, look no further than the Quik Shade Commercial 17 x 17 ft. This shelter gives you up to 289 sq. feet of shade to save you from the elements. You can choose from 3 height positions that will keep up to 20 people covered! This larger option also includes 6 ft. 6 in. eave clearance. 9 aluminum legs with locking wheels, and a portable rolling bag.


Comfortable Portable Seating
Now that you have proper shelter to keep yourself out of the elements, it's important to remember accessories that can help you when you're out enjoying those winter sports! Kick back and relax with our wide variety of portable chairs for any event. Choose from deluxe folding chairs to children's options in multiple colors!

And if your favorite winter sports involve watching your favorite football team in the playoffs, who wants to do that on uncomfortable, chilly bleachers? Get yourself a Bleacher Boss Stadium Seat with an extended back rest and extra-wide cushion. Enjoy the game in style with multiple color choices to show off your team spirit!


Coolers for Drink and Food Storage
Just because it's cold outside doesn't mean a cooler is not essential for winter sports. Even if the temperature outside is below freezing, a cooler can keep your food and drinks for accidentally freezing. You can also use a cooler to keep your food and drink better organized.

Metal coolers are easy to carry to you're the rink or the pond and are extremely durable. They're simple to load with ice and even have a drain die easy emptying of melted ice. A soft sided cooler is also convenient because you don't have to carry it: just lift the telescoping handle and roll it to your destination! Cooler bags are also great for personal consumption and can be carried like a purse or a satchel.

If you're planning to do some homegating this winter, we recommend a rolling patio cooler for your backyard space. They can hold a lot of drinks and will keep your thirsty crew from making trip in and out of your house.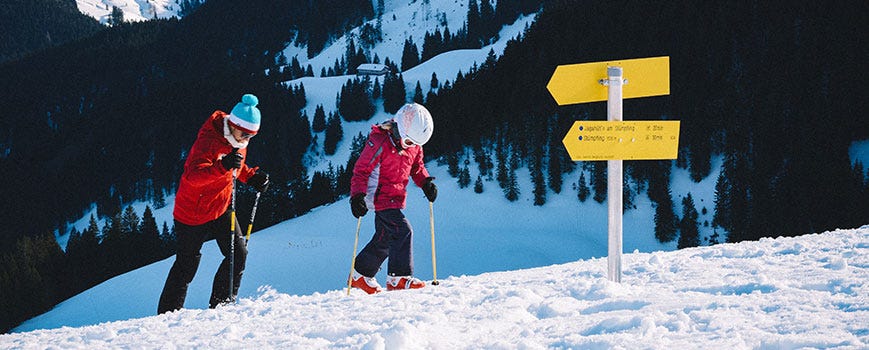 Winter Sports: Stay Safe and Have Some Fun!
Remember, just because it's cold outside doesn't mean you shouldn't think about how to stay safe from harmful UV rays. These pop-ups and accessories will keep you safe and comfortable so you can enjoy your favorite winter sports this season!