Do you love the outdoors, but aren't a fan of traveling to do things outdoor with the family? There are plenty of things you and your family can do right in your own backyard!
Now is the perfect time to look at your backyard in a whole new way. Whether you choose to redesign your garden with a whole new plan or embark on new backyard adventures with your family: now's the perfect time to rediscover your backyard space.
Check out these backyard activities you can do while you're stuck at home, by yourself, or for family fun: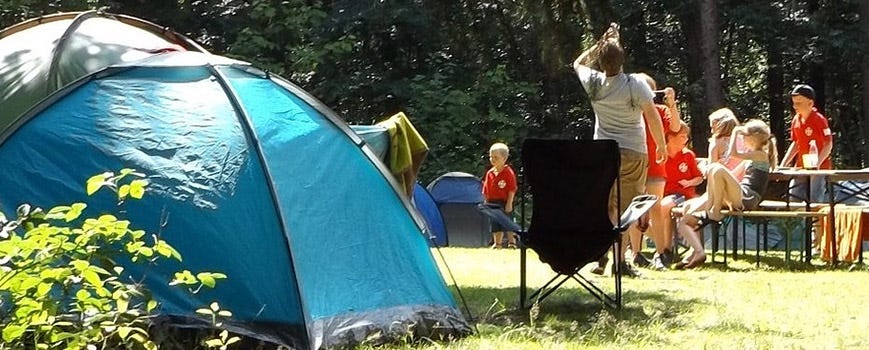 Have a Backyard Campout
There's no need to go deep into the woods or to a campground to have an outdoor sleepover with your family. A backyard campout gives you the best of both worlds. You get to sleep in the fresh air, under the stars, with indoor plumbing just steps away!
If you want to sleep outdoors, the choice is yours. If you do, you will need a tent, of course, and a comfy sleeping bag. If you don't want to feel like you slept on a rock, the you'll want to get a camping cot.
You can add some modern conveniences to your backyard campout. For example, you can run an extension cord from the house to stream movies or shows from your laptop. Instead of building a campfire, you can use your grill to make smores.
You'll also want to get some durable camping chairs, as well as some camping tables, so you can kick back and relax. Also, a sturdy canopy tent will keep you protected from the elements as you spend your day camping in your backyard.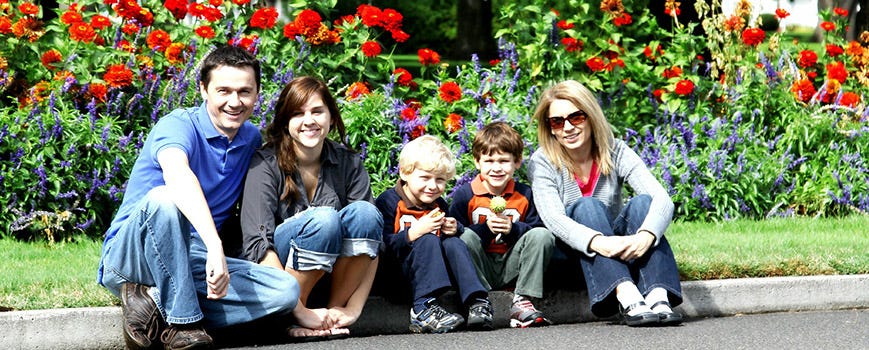 Plant a Family Garden
Planting a garden may already be on your to-do list. But when you stay home, you don't have to wait until the weekend! Also, both gardening and landscaping can be fun and educational family fun.
Gardening with children provides the perfect combination of skills and tasks that address your child's development. Gardening, your kids will learn the names of different plants, read what their growth requirements, and learn what it takes to make them grow.
In addition, gardening helps with a child's cognitive development, including intellectual skills such as remembering and analyzing information and predicting outcomes. Finally, working together on your garden with your children is togetherness time.
Instead of digging up a rocky backyard, you can use a raised garden bed. They can also be used on a on a deck or patio. You can use them to bring color and beauty to your yard, or for a head start on seasonal planting.
Also, no home should be without a garden shed. They are excellent for storing your garden tools and equipment and add to your backyard aesthetic.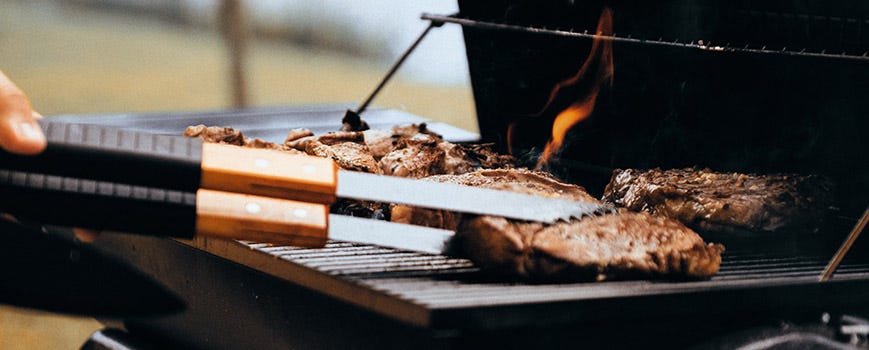 Throw a Family Tailgate Party
There may be no live sports right now, but it doesn't mean you can't cheer for Team Family! Do you have portable chairs, a canopy tent, and some tables, and a cooler? Then you're ready to throw a winning family tailgate party! Even if you don't have a grill, you can choose a family meal to share outdoors.
While you're tailgating, you can have a game of Wiffle Ball, toss a football around, or play some cornhole. Are you and your family avid fans of a sports team? You can also find plenty of "classic" games on YouTube to watch. From past championship games to friendlies, there's something for all fans to stream on a laptop or a television.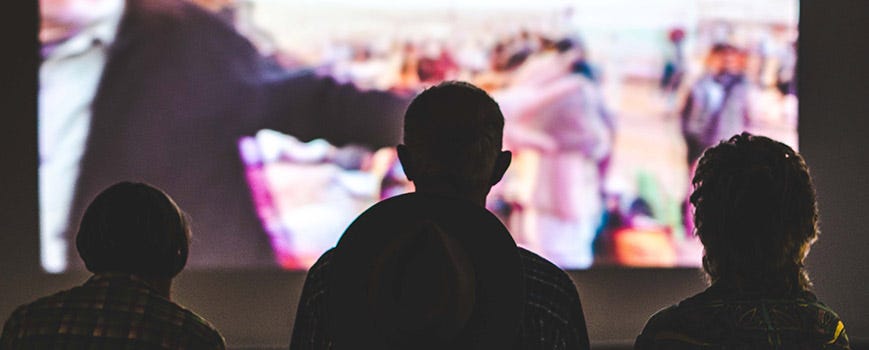 A Family Fun Drive-In Movie Night
Grab the popcorn, some blankets, and some portable chairs, and turn your backyard into a drive-in movie theater! If you have a laptop and a projector, you can stream one of the latest movies onto a screen, a sheet, or the side of a shed.
Not a big movie buff? You can even turn movie night into a family video game tournament! Or you can just watch your favorite television shows on the big screen! Also, if you like to sing, you can make it a karaoke night! And if you don't have a projector, you can move a television outdoors with you.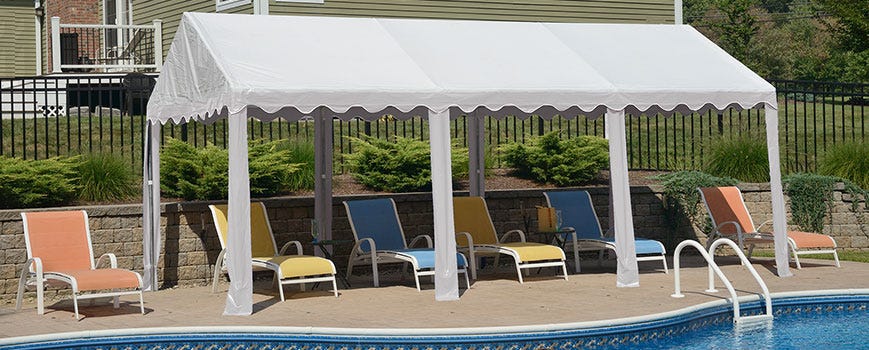 Make it a Beach Day
You don't need to live on the water or own a swimming pool or to make it a beach day. You just need to relax and have some fun! You will need some reliable, beach chairs for that, and some shelter from the sun.
If you do have a swimming pool, then a party tent or a gazebo can be used as a cabana. A cool bar and some bar stools can add and island vibe to your outdoor family fun!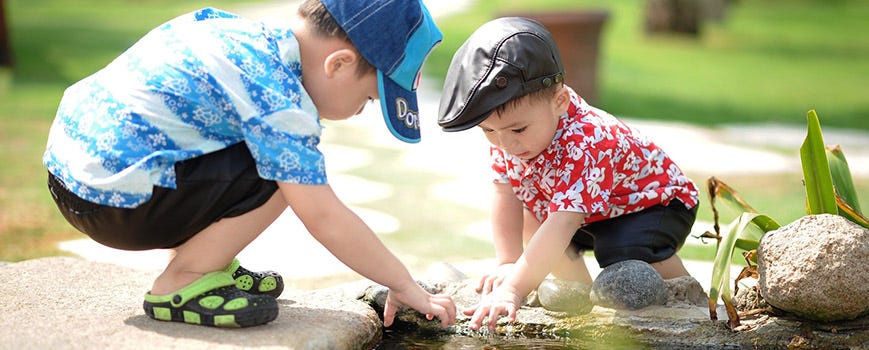 Have a Scavenger Hunt
Scavenger hunts are excellent sources of family fun and have numerous benefits for kids. They teach teamwork, they are easy to customize, they build problem-solving skills, and they exercise the mind and body!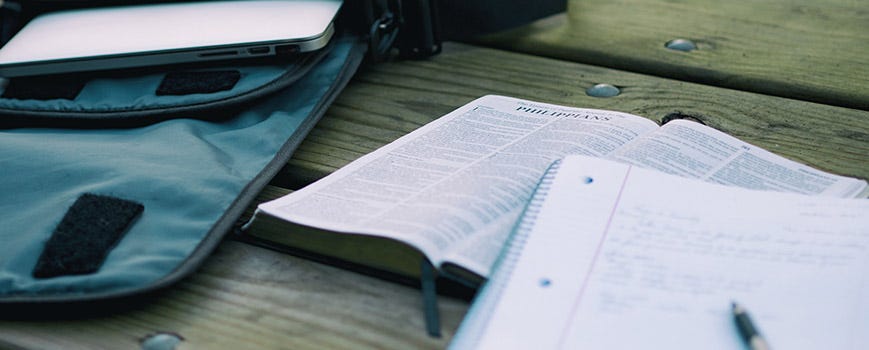 Take the Office or Classroom Outdoors
Homeschooling your kids! Give your kids a break from the kitchen or dining room table and take the homeschool outdoors. Put your outdoor furniture to the task and let your students study on the deck or patio.
Even if the temperature is perfect, the sun may be too much to handle. If your deck or patio does not have an awning, then you may want a shade sail or some shade cloth to cut the glare. A market umbrella with LED lights can be used to block the sun's rays and provide additional lighting to read.
Are you self-employed or work from home? Take advantage of Wi-Fi and technology: Use your patio or deck as an office. If you'd like, you can even set up a schedule. If you can all work together, then working outdoors can add to your family fun!