Businesses that conduct work outside require sturdy, dependable shelter to get the job done. Temporary buildings like fabric sheds, garages, canopies, and storage buildings make excellent on-site workshops for a variety of businesses.
If your business is growing at a rapid pace, or it is simply outgrowing its existing space, a temporary building may be the right short-term solution.
What Is a Temporary Building?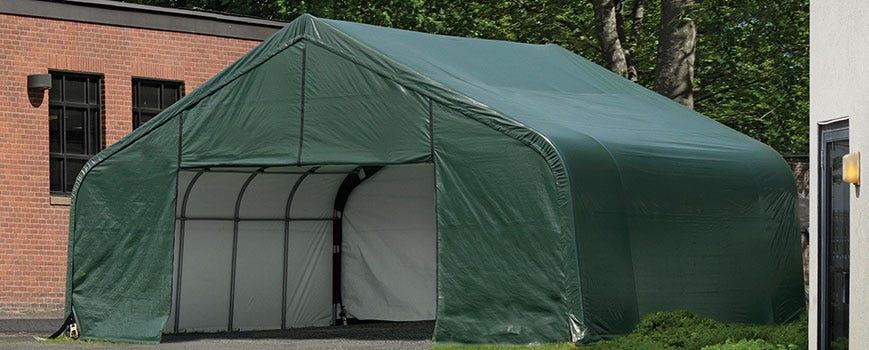 Simply put, a temporary building is a structure that is not meant to be permanent. A temporary building like a garage, shed, or carport is cost-effective, and makes the perfect on-site workshop.
There are a few ways that they differ from permanent structures.
For example, the materials used to construct a temporary structure are different. While a permanent building could consist mostly of bricks, concrete, and lumber, a temporary building typically uses lighter-weight materials. However, that doesn't mean a temporary structure is fragile: they are, indeed, built to last. Some temporary buildings are even wind and snow load rated*, which means they are ready to take on tough weather.
Also, while they should always be anchored** for safety's sake, temporary buildings do not need to be built atop a concrete slab or a wall foundation.
Examples of temporary buildings include metal sheds, metal garages, fabric sheds, fabric garages, and canopy tents. While temporary, they are sturdy, stable, and require little maintenance. Temporary structures are easy to assemble and can be taken down or moved when the need arises.
Temporary Buildings for a Variety of Industries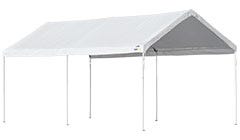 AccelaFrame Canopy
Sets up in about 15 minutes
Blocks the sun's harmful UV rays
Great on site shelters for landscaping jobs and farmers markets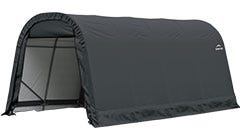 ShelterCoat Custom Shelter
Sturdy steel frame and a variety of cover options
Can serve a variety of bulk and equipment storage needs
Great as an on-site workshop or storage space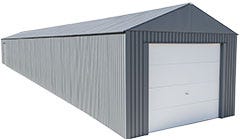 Sojag Everest Steel Garage
Made with tough, corrosion resistant Galvalume steel
Traditional roll-up door and side door for security and easy access
Expandable up to 100 feet long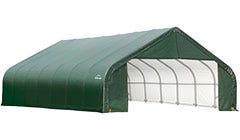 ShelterTech SP Series Shelter
Galvanized steel frame with heavy duty or ultra duty cover options
Greatest number of size options and roof styles in its class
Built to order and ready to go
Why Do Businesses Need Temporary Buildings?
There are many reasons that businesses across all industries need temporary buildings.
For example, a business may be ready to grow, but not be fiscally ready to expand its existing building. A temporary building is a simple and cost-effective, compared to renting more space or moving the company to a different location. Businesses can use fabric sheds or garages to store extra furniture and office equipment. They can also be used to store printed documents that aren't in use, and even as swing space for employees.
Likewise, a company that conducts work in the field can use temporary buildings as on-site workshops. Specifically, a landscaping company can use a canopy tent to give workers a break from the sun. Construction firms can use a shed or a garage as an on-site office area. General contractors could use sheds or canopies as on-site workshops at home remodeling jobs.
The Benefits of a Temporary Building as an On-Site Workshop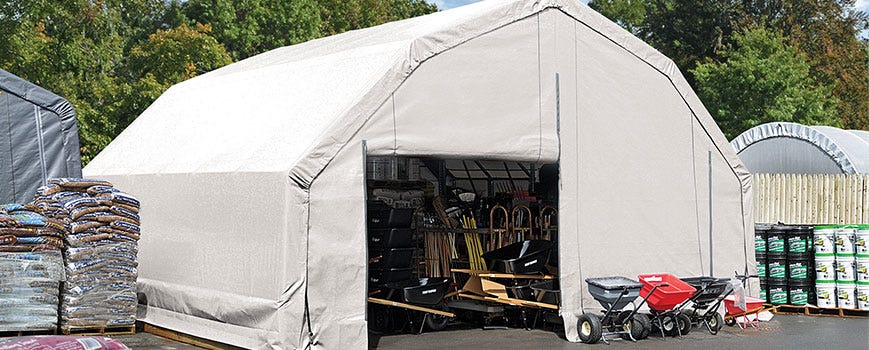 From fabric sheds to metal garages, there are many excellent reasons to consider a temporary building when expanding your business. First off, since they are not permanent structures, many municipalities do not require a building permit to erect them. Also, most jurisdictions won't add temporary structures to their tax rolls or require zoning permits.
There are more reasons to choose a temporary building as an on-site workshop, storage building, or shelter for your business. Let's look at these benefits:

Temporary Buildings are Very Cost-Effective
When compared to building a permanent structure, temporary buildings can be purchased and assembled at a fraction of the cost. Typically, permanent structures are constructed of heavier building materials and require more labor to erect. This adds to the overall cost of the building. However, temporary buildings still offer durability and quality when compared to permanent structures.
While you can anchor a temporary building to a concrete slab or a foundation, neither surface is required. Therefore, hiring an excavator to clear land and a mason to build a foundation or slab is optional. Your temporary building can be anchored to just about any surface**. This greatly minimizes added costs in both construction and maintenance of your storage building. You can learn more about anchors in our Anchor Quick Guide.

Temporary Buildings Assemble Quickly and Easily
Compared to a permanent structure, temporary buildings are simpler to assemble and can be built quickly. All you need to properly assemble a temporary building is a level surface with adequate drainage and a minimal set of tools. You can have your temporary storage building ready to use much sooner than a permanent structure.
Many temporary structures, like a fabric garage or shed, can be assembled by 2 people in a matter of hours. Larger structures, like a metal garage or a commercial fabric building, take just a few days to build.
When they are no longer needed, temporary buildings are also simple to take down. They can also be moved when you want to put them in a different location or repurposed for another reason.

Temporary Buildings are Easy to Maintain
Once you have your temporary storage building set up, maintenance and upkeep are minimal. However, you should give your temporary building a regular check-up. This should allow your structures to hold up well year after year.
Let's look at how you'd maintain two different types of temporary structures: one fabric, one metal: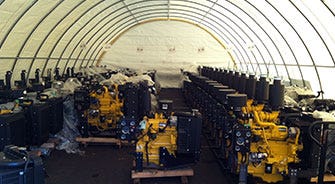 Fabric Building
Check the cover, side panels, and doors for tears and holes, and see that all the zippers work
Clean the cover with a sponge or brush without sharp edges and a mild detergent solution
Make sure stabilizers are properly connected so the cross rails can enable a more stable frame
If the cover is loose, give the tensioning ratchets a few clicks until it is drum tight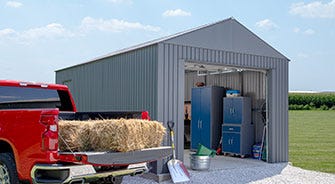 Metal Building
Check the exterior surface for scratches, clean them with a wire brush, and apply touch-up paint
Clean and wax your shed's exterior surface, then use a spray-on car wax for a long-lasting finish
To ensure doors open or slide properly, keep doorway clear of dirt and lubricate the doors
Make sure items are spaced out and not stacked against walls: this will avoid condensation

Temporary Buildings Give Your Business Flexibility
There are many reasons why your business needs extra space, and it may not even be because your business is growing. Maybe your business is undergoing a renovation, and you need a shelter to store supplies that may be damaged. Or perhaps you have a seasonal business that needs extra storage or workshop space to manufacture goods.
No matter the reason, temporary buildings can give your business flexible workspace options. Temporary buildings can be erected easily and disassembled just as simply. When you're done using your temporary building, you can take it down until the next time you need it. Or, you can keep it up find another use for it.
Furthermore, if you decide your temporary building is not in the most ideal spot, it can be moved with ease to a more suitable location.
Why On-Site Storage is More Practical Than Off-Site Storage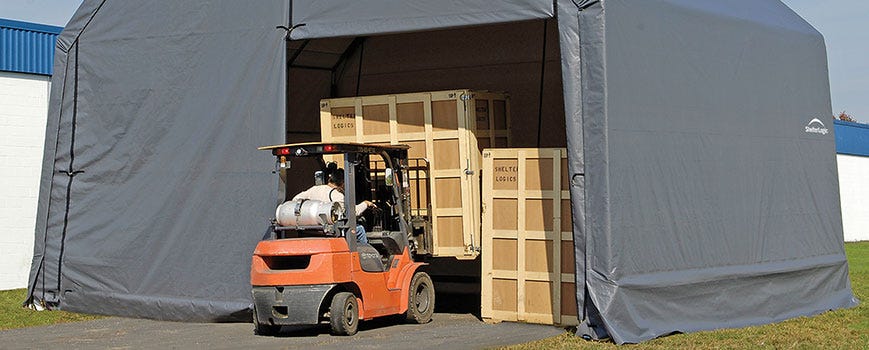 Storing your belongings on your own property and not in an off-site unit seems like a no-brainer. And it is a no-brainer. Here are just a few reasons why a temporary building on your site is a better than an off-site unit.

It Gives You Security and Peace of Mind: When you store belongings in a temporary building on your own property, you'll have a sense of security. When you use an off-site storage facility, you must wonder if it's clean and maintained, secured around the clock, and may need to take out additional insurance.

Easy and Efficient Access to Your Belongings: Going back and forth to an off-site storage facility for supplies, machinery, or documents is rather counterproductive. Having your stored items on-site and right at your fingertips will help to maximize productivity and output throughout the work week. Time equals money: running back and forth for your belongings can create a lot of downtime.

It's More Economical: In the long run, leasing an off-site unit can be much more expensive than buying a temporary building. A temporary structure is also substantially more cost-effective than remodeling a building, adding on to your existing facility, or buying or leasing a new headquarters. Additionally, there's the cost of moving your items from your business location to the storage facility, and back again.
What Size On-Site Workshop or Storage Space do you Need?
Whether you need a shed, a commercial-size building, or something in between, there's a temporary building for all types of business needs. There are a few factors to consider before you decide what type and size unit is best for your business: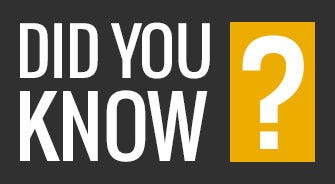 ShelterLogic Group teamed up with Graveyard Carz to build them one of the largest ShelterTech buildings to date: 30 ft. wide, 15 ft. high, and 120 ft. long. This unit was made made exclusively for Graveyard Carz' television program.
How Do You Plan to Use Your Temporary Building?
Temporary buildings are versatile, and there are several ways you can use them on your property. For example, you may want to add electricity and ventilation and use on as an office or meeting space. You can also use a temporary building to store files, furniture, and other supplies. Or you may need one just to keep a fleet of vehicles sheltered when they are not in use.
Additionally, a temporary building can be used as an on-site workshop space for manufacturing, masonry, or carpentry. Likewise, you can use a temporary building to store equipment for your construction, landscaping, automotive, home improvement business, and more.
These factors should be considered as you determine what size temporary building your business will need:

If You Need Office Space: The North American average is about 150 to 175 sq. ft. of office space per person, while open office layouts start at about 125 sq. ft. This office space calculator can be used to give you a better idea of the amount of space you'd need.

If You Need Storage Space: If you are looking to clear out a storage room, then you should consider a temporary building that has slightly more space than the existing one does. This way, if your temporary building has a little less headroom, you should be okay.

If You Are Storing Heavy Equipment: You will need space to move around so you can safely get the heavy equipment you need when you need it. For example, if what you need to store will take up 100 sq. ft., plan for a 200 sq. ft. building. This will make it easier to access toolboxes, mowers, snow blowers, generators, or anything else you need to store.

If You Need On-Site Workshop Space: How does your company plan to use an on-site workshop? Base it on the length of the tasks you plan to perform in it. For example, if you're using it to cut tile, you won't need a lot of space. However, if you're cutting lumber to build a home or deck, you will need a shelter that is at least 10 feet long, but most likely 20 feet long.
Temporary Buildings as On-Site Workshops: Something for Everyone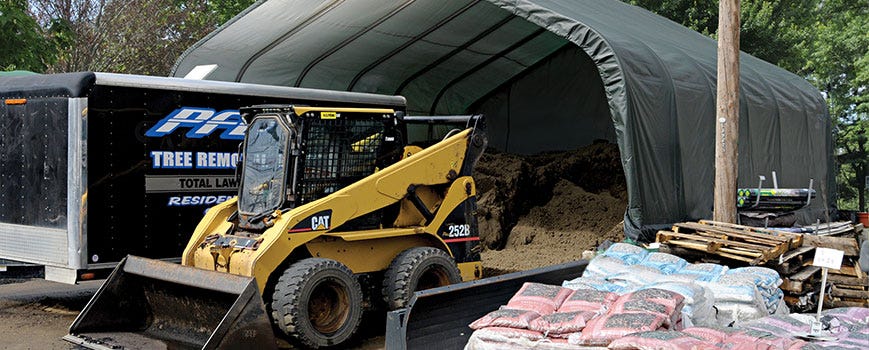 From landscaping to farming to automotive, businesses of all shapes and sizes can benefit from having a temporary building as an on-site workshop. Whether you need to store equipment and inventory, require extra space for manufacturing and repairs, or need to protect landscaping materials from the elements, there's a temporary structure that's perfect for your needs.
* Wind and snow loads given are for reference only and assume a securely anchored frame according to local building codes and ordinances. These have been calculated using combined snow and wind load provisions in accordance with ASCE 7-05. These calculations are based on an unoccupied, fully enclosed building. Local building code requirements vary by location; conformance to local codes is the responsibility of the purchaser.
** We always recommend a properly anchored structure. Please reference your manual for anchoring best practices or check out this anchor guide.